How do I change contact details on my account?
If you'd like to change the mobile number or residential address listed on your account, go to My Profile in your secure client area. Simply click on the person icon in the top right corner, select 'My Profile' and click 'edit'. You can also change your secure client area password here.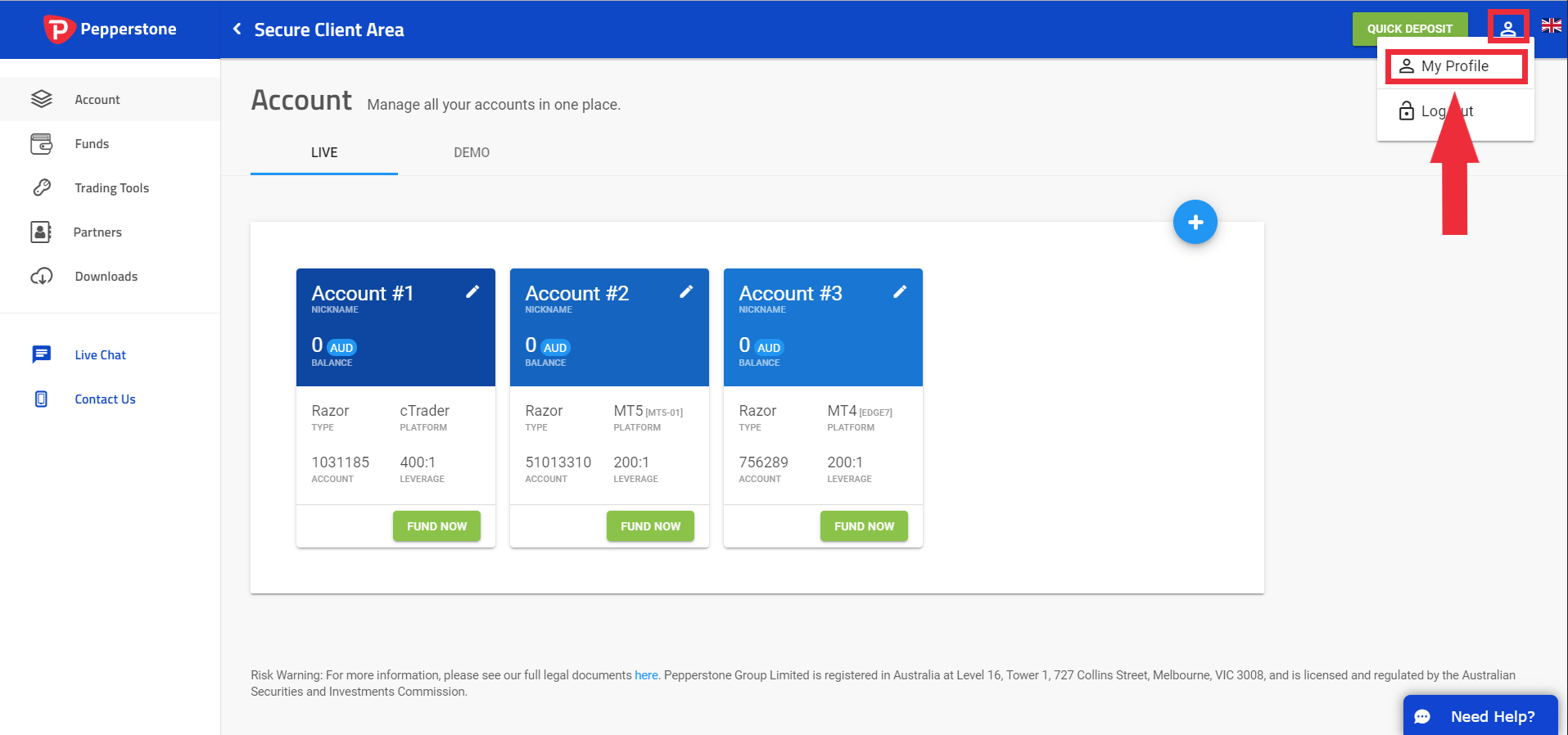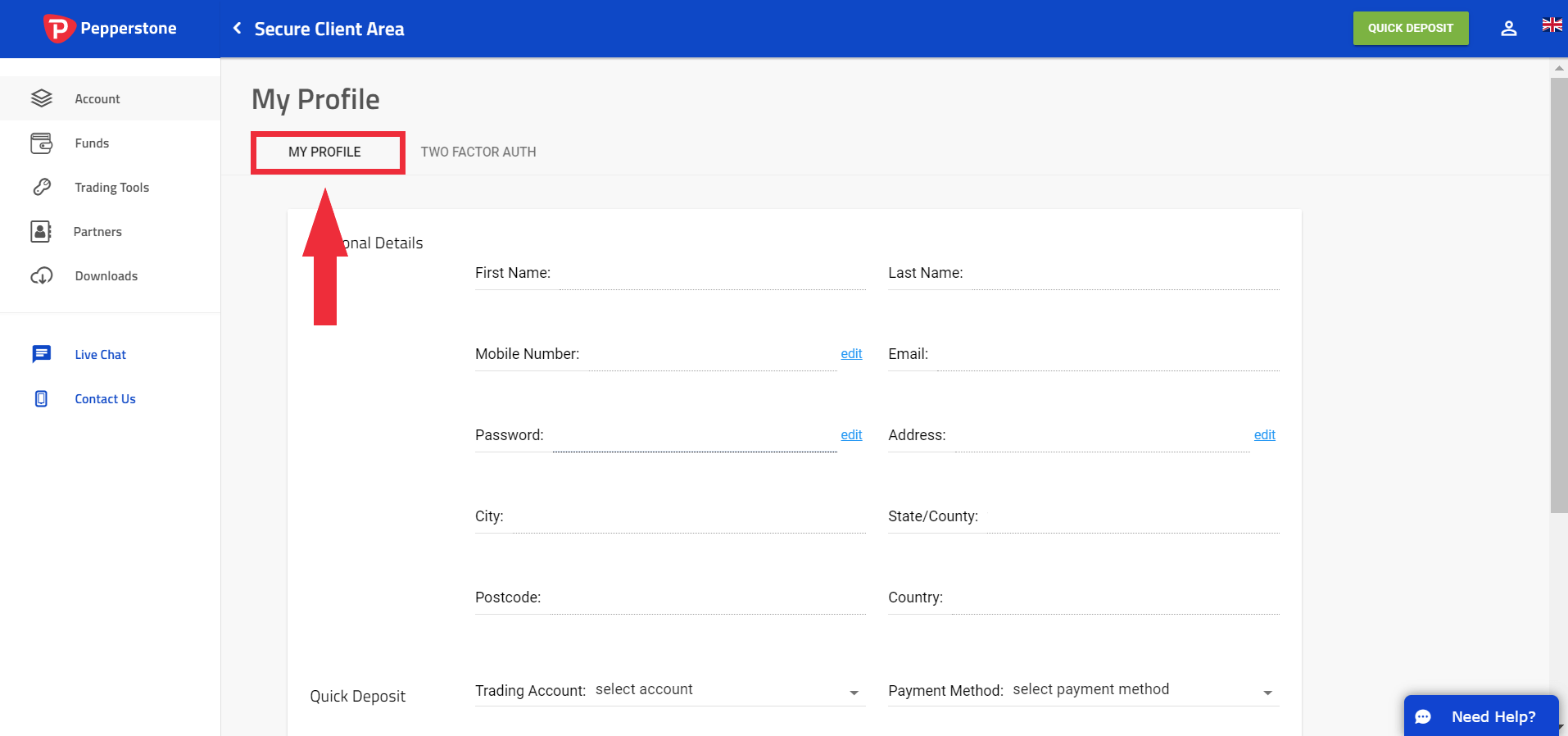 If you'd like to change your registered email just email support@pepperstone.com and our team will be able to change this for you.