How can I change the leverage on my trading account?
Changing your trading account leverage is a powerful tool and one that may need to be changed from time to time based on your trading strategy. It affects the margin required to open a trade or maintain your positions.
To change leverage go to the Account section in your secure client area. Click on the pen icon above the relevant account, and select Change Leverage.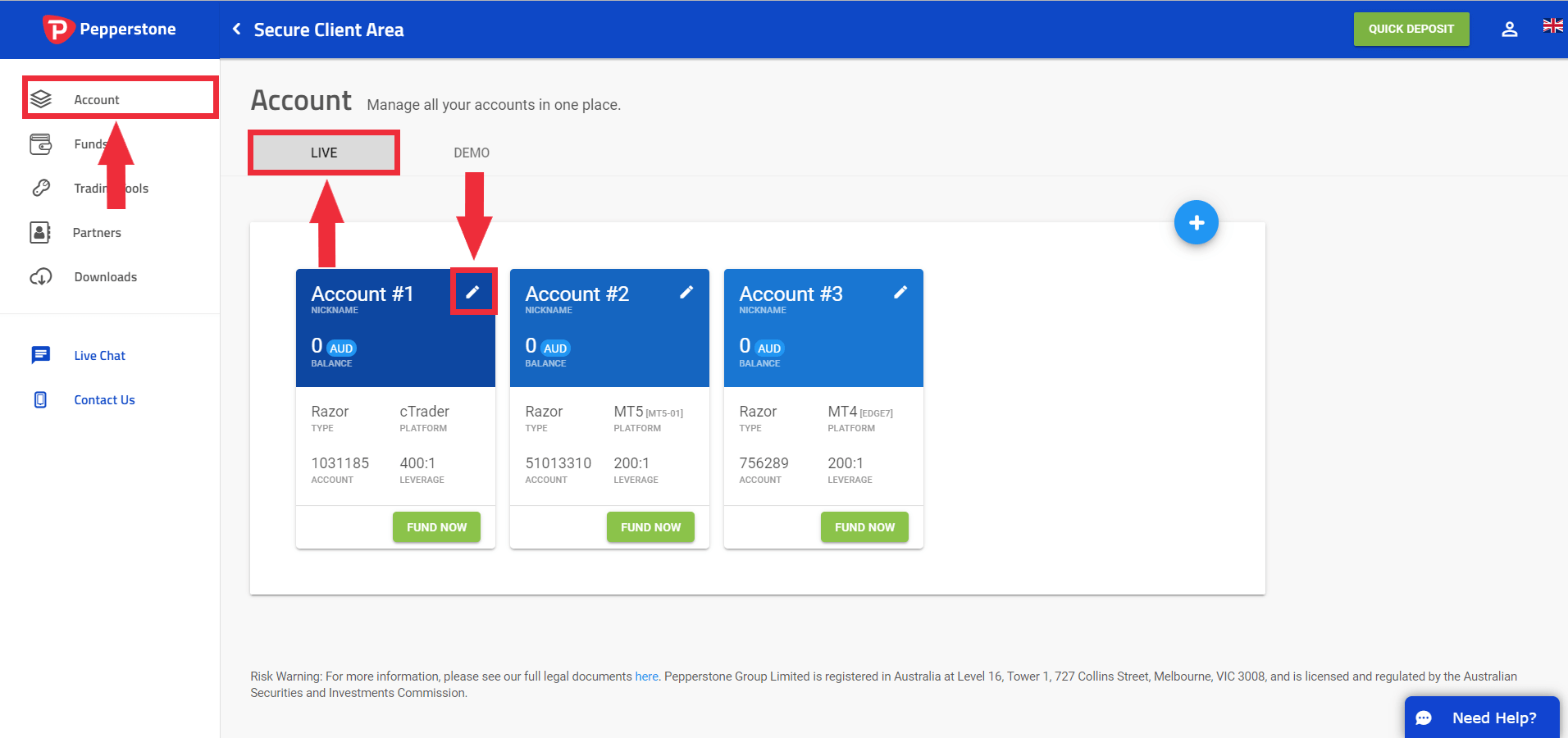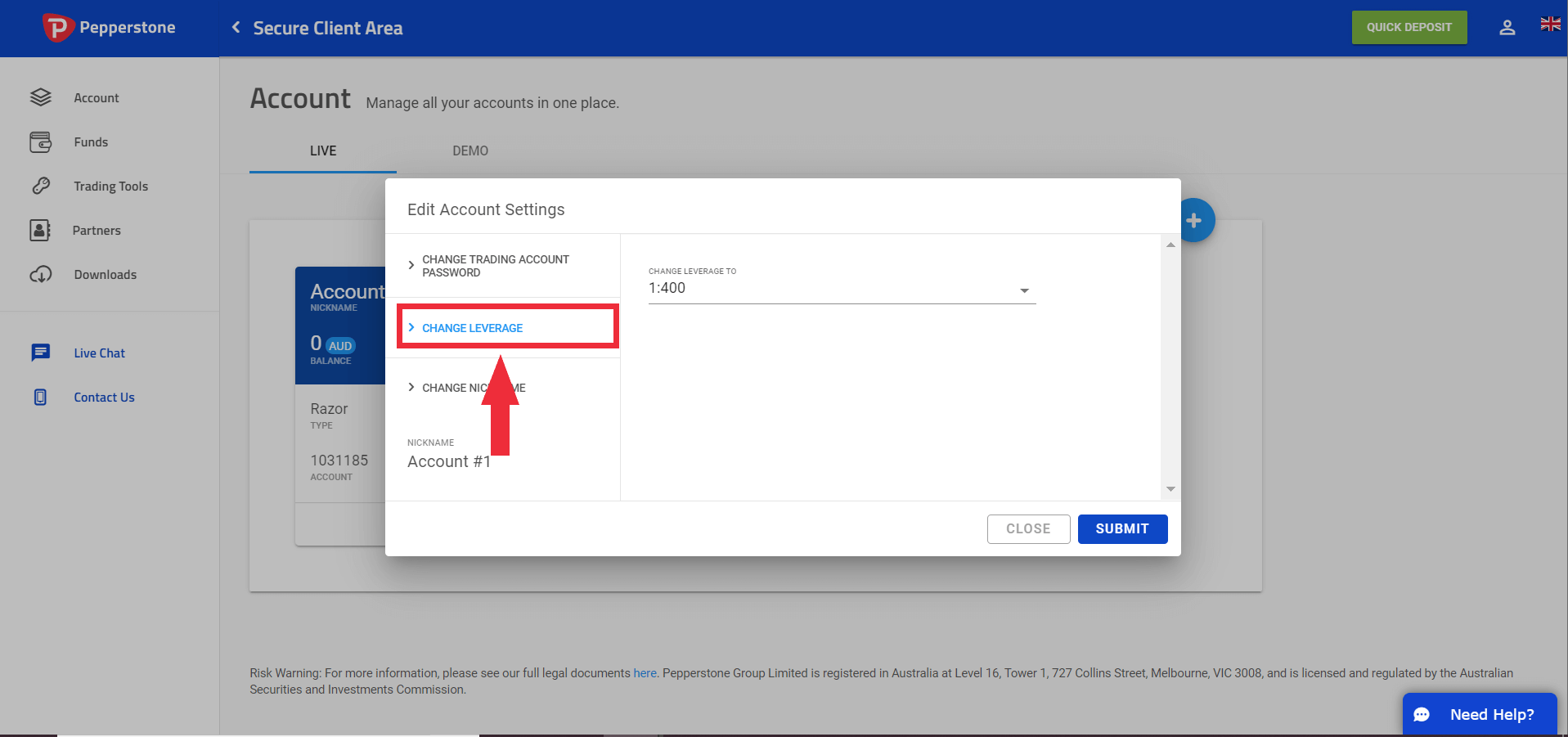 It's important to keep in mind that changing your leverage will affect any open trades on your account.