Trading
IPO stocks: The Top Six Initial Public Offerings of 2023 and 2024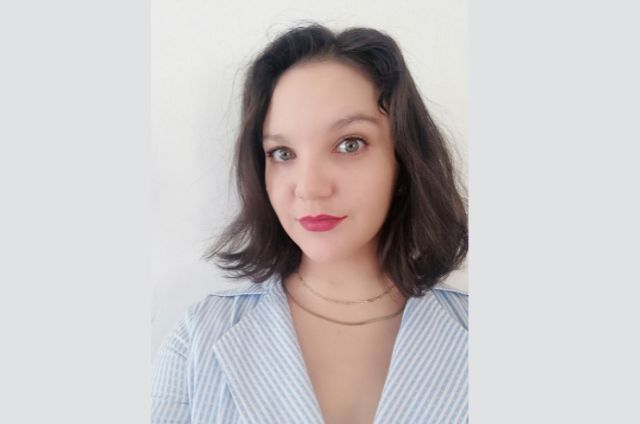 19 set 2023
Want to know what the biggest, most anticipated IPO stocks of 2023 and 2024 will be? Find out the six top IPOs for the rest of 2023 and 2024, plus which IPOs are coming soon.
Initial Public Offerings (IPOs) represent a unique opportunity for stock traders: the chance to speculate on an as-of-yet untested market with significant public interest, volatility and potentially a lot of liquidity as well. But not all IPOs receive equal fanfare. Here are, in our opinion, the top six IPOs expected for the rest of 2023, 2024 and beyond.*
Some have launched already, but most still wait in the wings for their stock market debut. And all can potentially bring significant opportunities for the traders who speculate on them.
Will 2023 be good for IPOs? Here's why the rest of the year may spark IPO fever:
Yes, it's likely that the next few months will prove why IPOs are so popular on the stock market. And there are a few highly-publicised reasons for this.
It is a truth universally acknowledged that an economic climate rife struggling for growth, or in a grisly bear market, is usually not a good time for equities. And accordingly the IPO market has been subdued, if not downright depressed, following the pandemic, Russia's invasion of Ukraine spiking inflation, and historic interest rate hikes. Little wonder that we've hardly seen any big IPOs in this time compared to pre-2020.
But times are a-changing. In the US, recognisable names like Instacart have recently filed to go public, and the success that some of 2023's bigger IPOs have had suggests that the market is increasingly enthusiastic for young blood. Restaurant chain Cava Group, for example, smashed its IPO out of the park in June, achieving levels of success well above what was anticipated before the time. At its IPO, the group sold more that 14 million shares and closed out their first day on the NYSE valued at over $2 billion.
And if that's Cava's experience, one can only imagine what the market will do if another, planet-sized rumour proves to be true. Elon Musk's colossal SpaceX is valued at nearly $150 billion - one of the highest-valued companies in the world. Then, during an interview shared on X (formerly Twitter), Elon Musk was asked if SpaceX was going to IPO. Musk neither confirmed nor denied, saying that he couldn't comment as it wouldn't be legal for him to do so. The rumour mill exploded at this. Many have been expecting a SpaceX IPO or a Starlink SPAC (that is, Special Purpose Acquisition Company) ever since.
There have also been myriad rumours that Chinese company and fast fashion titan Shein was also thinking of going public in the U.S. sometime in 2023 or 2024. With this kind of interest in such enormous potential IPOs, it seems very likely that the next year will see renewed interest in IPOs in general.
The Six Top Most Talked-About IPOs of 2023
Cava Group
Reddit
Birkenstock
Oddity
Stripe
Databricks
* The list above is in no particular order and should not be taken as financial advice. Rather, this is our opinion on the IPOs expected for the remainder of 2023 and for 2024 that are likely to generate the most publicity. However, it's important to note that nothing is set in stone with IPOs - some of these may not debut in 2023 or 2024 and other, more successful stock launches may occur. In all instances, ensure that you do thorough due diligence into any market you speculate on.
1. Cava Group
Cava Group, a popular Mediterranean food restaurant chain in the United States, went public on 15 June 2023. It was immediately a success, despite setting their initial stock price at $22 per share - on the higher end of 2023's IPO prices thus far. In fact, Cava's stock price valuation climbed more than 110% in the month of its stock market launch alone.
While this IPO has already happened, it's the most significant in terms of public interest so far in 2023 at the time of writing this article. And that has implications for the enthusiasm other companies willing to go public - and IPO stock traders - may be able to expect in the rest of 2023.
2. Reddit
The most talked-about IPO of 2023 is almost certainly the online platform and group chats phenomenon Reddit. In February, Reuters reported that Reddit was looking to go public in the latter half of 2023.1 However, difficulties have surrounded this plan - most notably a Reddit users' strike in June at the news that the company's CEO Steve Huffman is planning on introducing fees for some third-party apps on the Reddit platform, which have up until now remained famously free.
When exactly the IPO will happen is still murky, although rumours abound that it's still looking at a date before the end of 2023. What is beyond doubt is that the stock launch will be big news when it does. Reddit was valued at a whopping $10 billion by investment bank Fidelity back in 2021 when the company first started to look at going public. It has since then slashed its valuation, and the ire of Reddit users at the potential consequences of Huffman's plans are certainly adding fuel to the fire - but it still certainly is one to watch.
3. Birkenstock
Perhaps the most well-known German footwear brand ever - Birkenstock - is officially going public in 2023, after providing sensible shoes to the world for over 200 years.
Like many on this list, the company has allegedly been contemplating the idea of a public listing for some time, but postponed in the wake of the rigorous interest rate hikes of 2021 and 2022.
Although the date of the IPO was not yet known as of mid-August, it's rumoured to be soon - perhaps even as soon as some time in October. And when it does, with its centuries-long reputation and direct association to the biggest movie of 2023 - Barbie - it's certain to be a well-heeled affair.
4. Oddity Tech
Tech-centric beauty company Oddity launched on the Nasdaq exchange on 18 July 2023 to pretty much immediate success. It was initially thought that Oddity, named after the surname of its sibling duo founders, would be priced at around $32 per share at launch. Instead, it debuted at a high $35 per share. In spite of this, the IPO generated huge interest and sold more than 12 million shares in its first day listed on the exchange.
Another company that delayed their stock launch after previously planning to launch in 2022, Oddity Tech is an Israeli newcomer to the beauty game and is branding itself as a disruptor in the space - not quite a tech startup, not quite a typical beauty label - and shows the appetite for less conventional IPO debuts pulling off big wins.
5. Stripe
If Oddity Tech is, well, an oddity, then Stripe is every typical IPO trader's dream: the fintech company of an electronic payments system that's been around for years and counts some of the world's top banks as users. However, the Stripe IPO has been a stock trading rumour for years, and no official date has been set. Why would it go public in 2023?
According to CNBC, Stripe told its staff in January 2023 that it would finalise IPO plans and presumably set a date within a year.2 This is not the first time that murmurings of this nature have surrounded Stripe, but with the IPO market looking poised to heat up, it might really happen this time.
The size the IPO will be is unknown, especially given that Stripe's changed its own valuation a few times in the past year. But it's consistently been at least above $60 billion, suggesting a very well-supported stock launch indeed. When Stripe finally gets around to it, that is.
6. Databricks
Respected analytics, AI and data company Databricks is also one of the most hotly-anticipated IPOs that may - or may not - be coming up. The company is a San Francisco tech business founded in 2013, and the intensely loyal open source community from that time.
It seems to still be going strong since then, after reporting revenue above $1 billion in its earnings report at the end of January 2023. This officially makes Databricks a 'unicorn' - which is investor and stockbroker jargon for a private company valued at a billion or more, a tongue-in-cheek name that suggests such things are thought not to exist, because they are that rare. It also doesn't hurt that their cloud-based software and data storage business model seems perfectly poised to profit from the AI storm enveloping the globe right now.
In June 2023, off the back of immensely successful earnings season results, the company told Bloomberg that an IPO would indeed happen - just not yet. "Right now, the markets are shut down," said Databricks CEO Ali Ghodsi.3
Needless to say, a date has not yet been set, but Databricks is thought to be going public in either late 2023 or 2024, probably amid much fanfare considering its recent success, as well as its Silicon Valley pedigree. And, if mammoth public listings like Birkenstock, Shein and Stripe do in fact come through, this may well convince Databricks that IPOs are very much open for business again.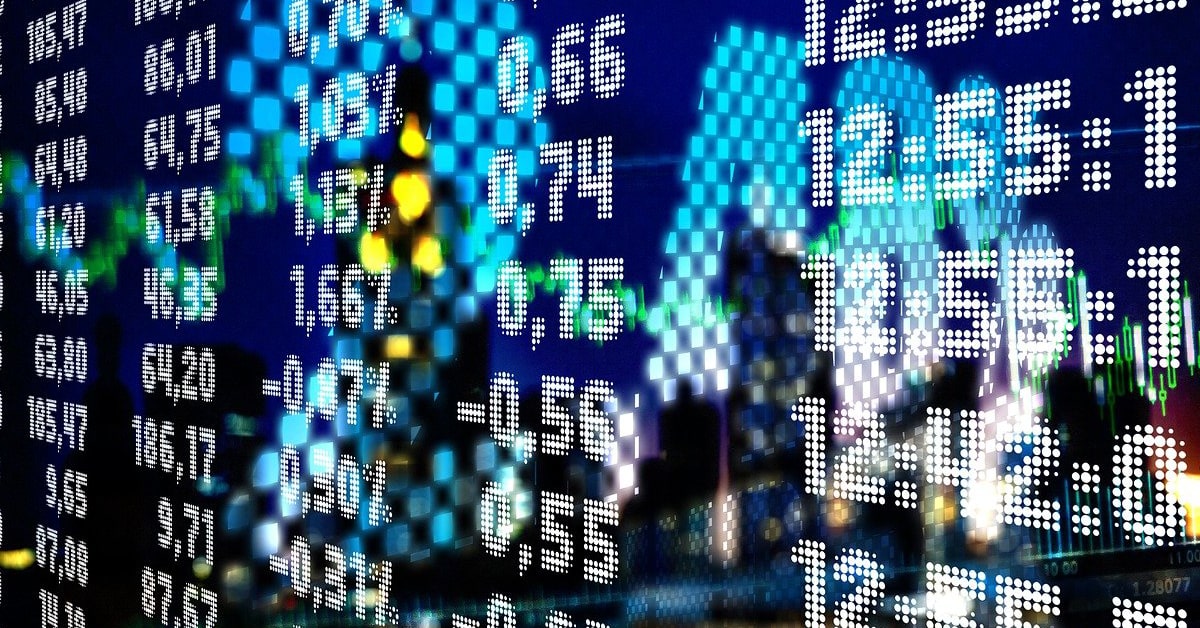 How to evaluate an upcoming IPO
Considering that IPOs have been privately-held companies previously, their information (such as financials) are often more opaque than public companies. This and the fact that they are as-yet untested on a stock exchange means that trading on IPOs can be something of an unknown quantity and risky business. So knowing how to evaluate an upcoming IPO can be a crucial bit of information for traders looking to increase their chances of profitability and minimise the chance of loss.
Here are some things to explore and bear in mind before trading on an IPO:
Research as much as you can on the IPO before it goes public, including what their market share is currently in their industry and how that may change with going public
Especially do fundamental analysis on any company financials if they're available (for example, a big company already public in one country, looking to list on the exchange of another company in future, will have these sorts of financials)
Almost all IPOs require private funding, and will have lenders like banks, underwriters and/or venture capitalists investing in the upcoming launch. Looking into who these are is a good idea, as respected banks or other institutional investors are a good sign of the IPO's potential
A successful stock launch also brings in new money and publicity from shareholders. Another important thing to consider, then, is the reason the company is giving for their decision to go public. Look out for red flags, as some less-than-profitable businesses set their sights on an IPO for a cash injection to boost their books, rather than legitimately trying to take the company up to the next level
However, it can be a very good sign if the business instead names specific growth prospects that it hopes to achieve from becoming a publicly traded company, so pay attention to these too
* The content above should not be taken as financial advice. It is important to note that nothing is set in stone with IPOs - some of these may not debut in 2023 or 2024 and other, more successful stock launches may occur. In all instances, ensure that you do thorough due diligence into any market you speculate on.
How to gain exposure to IPOs with Pepperstone
With Pepperstone, you won't invest in IPO companies outright. Instead, you'll use financial derivatives called CFDs to speculate on these companies once they are publicly traded. This can be advantageous, as CFDs allow you to go long if you think the new company's share price will rise, but also to go short if you think it will fall.
However, it's important to note that CFDs are complex financial instruments which are leveraged. This means that, instead of paying the full amount of your position upfront as you would when investing, you'll put down an amount called margin upfront, which is a fraction of the value of your trade. However, risk comes along with benefit, as both profits and losses are based on the full position size, not your margin amount.
In conclusion: the TL;DR summary
IPOs represent unique opportunities for traders, but they are still risky. It's important to do your research and due diligence as a trader before speculating on IPOs.
They also may not be the best fit for beginner traders as IPOs are by nature subject to lots of market volatility and opaque and often require advanced technical analysis skills to evaluate.
There are some incredibly interesting IPOs set to launch in the next few months to year: Birkenstock, Reddit, Stripe and Databricks, to name but a few.
2023 has already been marked by a few very successful and highly publicised stock launches, like Cava Group, Oddity Tech and more. After two years of depressed, bear market conditions, could 2023 herald a real market for IPOs' day once again?
Sources:
1 Reuters, 2023
2 CNBC, 2023
3 BNN Bloomberg, 2023
Pepperstone non dichiara che il materiale qui fornito sia accurato, attuale o completo e quindi esso non dovrebbe essere considerato come tale. Le informazioni qui fornite, da parte di terzi o meno, non devono essere considerate come una raccomandazione, un'offerta di acquisto o vendita, la sollecitazione di un'offerta di acquisto o vendita di qualsiasi titolo, prodotto o strumento finanziario o la raccomandazione di partecipare a una particolare strategia di trading. Consigliamo a tutti i lettori di questi contenuti di informarsi in maniera indipendente. Senza l'approvazione di Pepperstone, la riproduzione o la ridistribuzione di queste informazioni non è consentita.