Forex
Trading
Forex vs Stocks: Understanding the key differences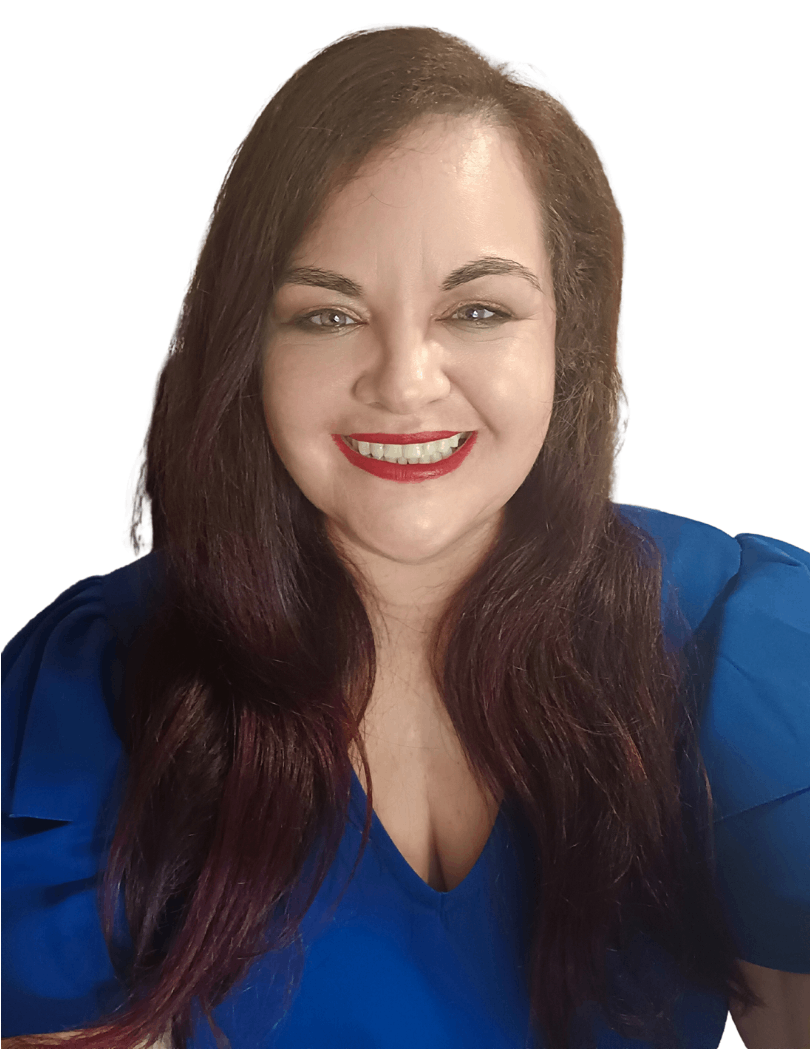 24 mag 2023
When comparing forex and stocks, there are key differences to trading these two popular financial markets with regards to volatility, liquidity, market hours and trading styles. Understanding their risks and rewards will help you decide if you want to trade, FX, stocks or both.
Discover Forex trading Open an account
Forex vs Stock: What are the main differences?
Foreign exchange and stocks both give you the opportunity to trade on financial markets, but they differ in several ways. Before we get to the differences, it's important to note that both, Currencies and Stocks are asset classes containing a variety of financial products that are available for trading.
Forex is speculating on the price of one currency against another. With stocks, which are also known as shares or equities, you are speculating on the price of the stock of a publicly traded company.
You might ask yourself: 'which should I trade between stocks or FX?' Understanding the differences between the two asset classes is your first step, taking your trading strategy, preferences towards risk and other key factors into consideration.
Key differences include:
| | |
| --- | --- |
| Forex | Stocks |
| Financial marketplace for trading on foreign currencies in pairs | Stock market for shares of publicly traded companies |
| Trading forex: you're speculating on how you believe a specific currency will perform against another in a pair by going long (buy) on one currency and short (sell) on the other or vice versa | Trading stock: you're using a derivative product like a CFD to speculate on the share price of a company, for example Apple Inc. You'll go long if you believe the share price will rise or short-sell if you believe the price will fall |
| Trading instruments: Use Forex CFDs or spread bets to trade currency pairs (major, minor, crosses or exotics); use currency indices to trade a basket of currencies | Trading Instruments: Share CFDs, spread bets |
| Market size: trading volume of more than $3 trillion in 100+ of different currencies every single day | Market size: fluctuates between an estimated $300 to $400 billion average daily number of trades. For example the combined average monthly turnover, of the three main U.S. equities market operators amounted to around 6.9 trillion U.S* |
| Market structure: Decentralised with trades taking place through brokers, investment banks, large commercial banks. | Market structure: Centralised, trades take place via an exchange, i.e., the New York Stock Exchange |
| More flexible trading hours: available 24 hours a day, Monday to Friday, with a break over the weekend. | Limited trading hours: trading happens when major stock exchanges are open, I.e., London Stock exchange is open from 8:00 am to 4:30pm in the week. There's also some pre-market and after hours trading that takes place. |
| Most liquid market in the world: high demand for buying and selling currencies at any time | Also fairly liquid: most of the US market is very liquid and even if we look at penny stocks they are fairly liquid at times. |
* Source: Statista
Why trade Forex
The thrill of trading forex is like no other, due to the sheer size of this major global and very liquid market that is highly regulated. The foreign exchange market can be accessed in all major financial centres and across all time zones – truly, forex never sleeps.
The daily turnover of the Forex market is in the trillions of dollars and with all the active trades taking place, there is more than enough opportunity to go around.
Which pairs can you trade with us?
| | | | |
| --- | --- | --- | --- |
| Major pairs | Minor pairs | Crosses | Exotics |
| One of the currency pairs will be the US dollar paired with another best-known currency | Pairs which do not include the US dollar, but are still comprised of other better-known foreign currencies | One pair is a well-known major foreign currency and the other is less known | At least one of the currencies is from an emerging market |
| i.e. US dollar vs the Japanese Yen | i.e. The British pound vs the Euro | i.e. Euro vs the New Zealand dollar | i.e. Euro vs the Turkish lira |
Why trade stocks?
Trading stocks can be just as exciting as forex for a number of reasons, including long term trends, and new technology entering the financial market to name a few.
For a lot of traders, it can also be more intuitive and easier to understand than an enormous and very complicated market like forex, which can take years just to understand. By being able to grasp what moves one stock's price up and down faster than the many factors that affect forex, many are able to start speculating on stocks and trading with confidence faster.
By using a derivative product to trade, like CFDs[KS5] , you don't have to take ownership of the share. Unlike traditional investing which consists of buying stocks and holding for capital gains and dividends, trading CFDs give you more opportunities by providing flexibility to go long or short, depending on your expectations.
Even though the trading times of stocks are limited, compared to forex, with certain brokers you have the chance to trade after-markets[KS6] .
Which shares can you trade with us?
US

UK

DE

AU

HK

600+ share CFDs form NYSE and NAS100

100 UK equities from the LSE

30+ blue-chip stocks of DAX index

200 Australian equities from the ASX

46+ share CFDs from Hong Kong

Trade Tesla Motors Inc, Apple Inc, Alibaba Group Inc, Amazon.com Inc, Microsoft Corp and all of the top US companies

Trade Royal Dutch Shell, BP, Unilever, Vodafone, Barlclays

and more of the top UK companies

Trade equities like Deutsche Post, SAP, Volkswagen, Bayer, Siemens and more of the top German companies

Trade CSL Ltd., ASX Ltd., Telstra, Fortescue Metals, Cochlear Ltd and more of Australia's top companies

Trade Tencent, Geely, Ping An, Alibaba and JD.com a nd more of the top Hong Kong equities.
Forex vs Stock: What moves the market?
When it comes to understanding movement in the forex or stock market, you'll need to know the external factors that impact the specific underlying asset's pricing, so that you're more aware and faster to respond to drastic price movements. If, for example, you're attracted to high volatility and love the thrill of huge swings, then you might find the forex market works for your trading style as a swing, momentum or day trader. Or the stock market could satisfy your trading appetite if you're a technical or position trader who is looking to play the longer game. Where a scalper will most likely not like the less severe fluctuations from the stock market compared to the forex market.
The forex market is driven by a wider range of factors, including geopolitical events, interest rate decisions, changes to inflation, market sentiment and global economic trends, whereas the stock market is influenced more directly by company-specific news, trends for that business' industry and economic data releases. However, the bigger picture that affects the FX market will also have an influence on individual companies.
| | |
| --- | --- |
| What moves Forex | What moves the Share price |
| Macroeconomics – global or of that country (unemployment, inflation, interest rate gross domestic product) | A company's financial position (debt level, cash flow, and earnings) |
| Market sentiment (relating to both currency pairs and the market as a whole) | Economic data that indicates sector health |
| News reports or political events involving a country as represented in a currency pair | News reports and latest research about the industry |

While there are similarities between what influences the forex market and the stock market, these similarities are more pronounced in the forex market. Stocks, on the other hand, comprise numerous sectors and industries, encompassing thousands of individual stocks that collectively form the stock market.
Which derivative will suit my trading style?
The great thing about both forex and shares is that the markets cater to various trading styles and risk appetites. There's no right or wrong answer on which type of trader should be trading forex or stocks, as both have risks and also opportunities to profit.
If you're unsure about which market to start trading in, you can always use a risk-free demo account to explore and learn both the forex and stock market.
FAQs:
Which is better: forex or stocks?
Neither trading forex or stocks is better than the other asset, it comes down to your own trading preferences, risk tolerance and trading style. Where a scalper will like the trading conditions in the forex market a position trader will be able to play the longer game in the stock market.
Forex vs Stocks: What are the differences?
Forex is speculating on the prices of foreign currencies while with stocks you're buying or selling shares in a publicly traded company. With FX you have a decentralised market structure, where the trader will hold one position and the broker, or finance bank the other, where stocks are traded via an exchange. Trading forex is more liquid with flexible trading hours, while the stock exchange has limited trading hours and has less liquidity.
Pepperstone non dichiara che il materiale qui fornito sia accurato, attuale o completo e quindi esso non dovrebbe essere considerato come tale. Le informazioni qui fornite, da parte di terzi o meno, non devono essere considerate come una raccomandazione, un'offerta di acquisto o vendita, la sollecitazione di un'offerta di acquisto o vendita di qualsiasi titolo, prodotto o strumento finanziario o la raccomandazione di partecipare a una particolare strategia di trading. Consigliamo a tutti i lettori di questi contenuti di informarsi in maniera indipendente. Senza l'approvazione di Pepperstone, la riproduzione o la ridistribuzione di queste informazioni non è consentita.