US500
The Daily Fix: Moderna drug trials not all the bulls had hoped for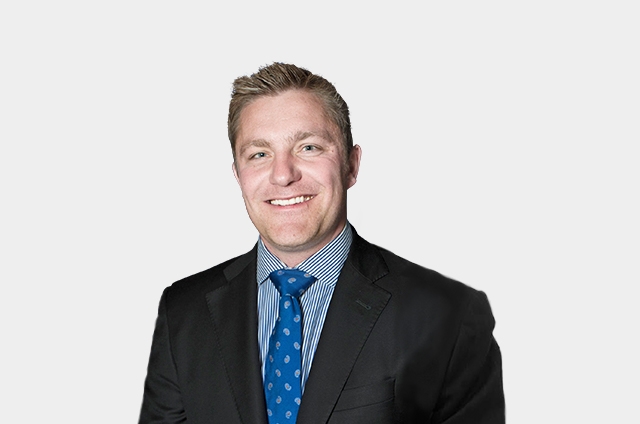 19 mag 2020
Risk-on, risk-off the saying goes, but these are choppy markets and just when you think the bulls have an upper hand, risk takes a bit of a dive.
Today we're told (in the latter stage of US trade) that a STAT "expert report" has downplayed the Moderna vaccine trial, which most had listed as one of the inspirations behind yesterday's market rally. The report suggests "there's no way to know how impressive, or not, the vaccine may be" and that "we don't know if the antibodies are durable".
I personally felt the large driver of Monday's move was down to Fed chair Powell's comments, a solid rally in European equities and moves in commodities and crude more broadly – today, we are seeing how much of the vaccine was priced and shows just how important the markets see the vaccine to mitigate what is essentially the biggest market risk – the prospect of a fresh wave of COVID-19 cases, that leads to renewed shutdown fears.
(Top pane – S&P500 futures/red circle indicates the Asia close)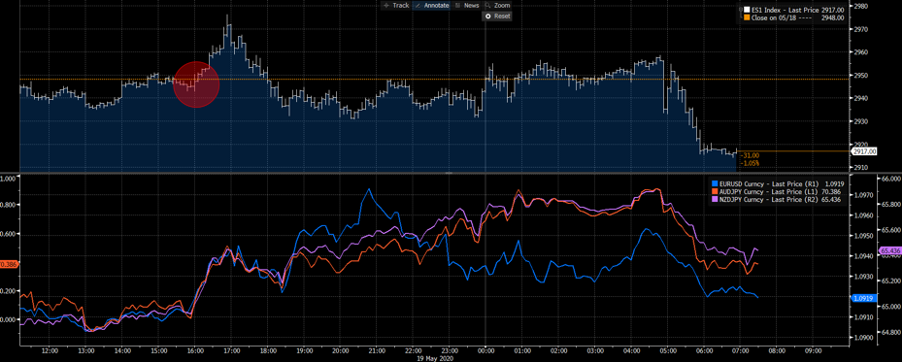 (Source: Bloomberg)
The move lower in the S&P500 has left equities lower on the day, with the S&P500 -1.1%, NAS100 -0.4% and the Russell 2000 -2%. All sectors closed lower, although energy (-2.9%) and financials (-2.5%) led the declines with 79.8% of stocks closing in the red. The Asian open is looking a tad dicey, with Aussie SPI futures -1.5% and weaker tape in Hang Seng and Nikkei futures. The breakout in the ASX 200 is on thin ice, and the bulls will need to support the open, or we run the risk of moving back to 5350.
Failed breaks in the JPY crosses
The move lower in equities was good for 50-pips in the AUDUSD, where the pair had moved to 0.6585, breaking to the highest levels since 9 March, before taking the hit. We're left with an ominous-looking candle on the daily chart, and one where a lower low today could see attract greater profit-taking. It probably won't shock to see the similar price action on the US500 or NAS100, given they're effectively the same vehicle these days. The 20-day rolling correlation between S&P 500 futures and AUDUSD sits at 0.77, with AUDJPY at 0.80.
AUDJPY pushed to 70.96 but has found sellers above the 100-day MA (70.58) but seems to be holding its breakout high of 70.17. One to watch through trade, as this could be somewhat of a lead indicator through Asia today. EURJPY is another JPY cross getting some attention has been well traded, with sellers on the 117.78 break – This could be telling if price rolls over through Asia today.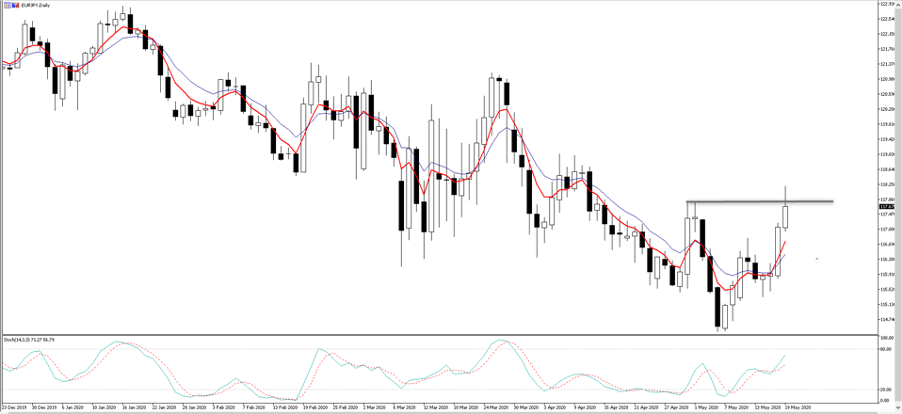 USDJPY, another of the JPY crosses, where price made a higher high, but failed to hold the bid and failed breaks could manifest in Asia.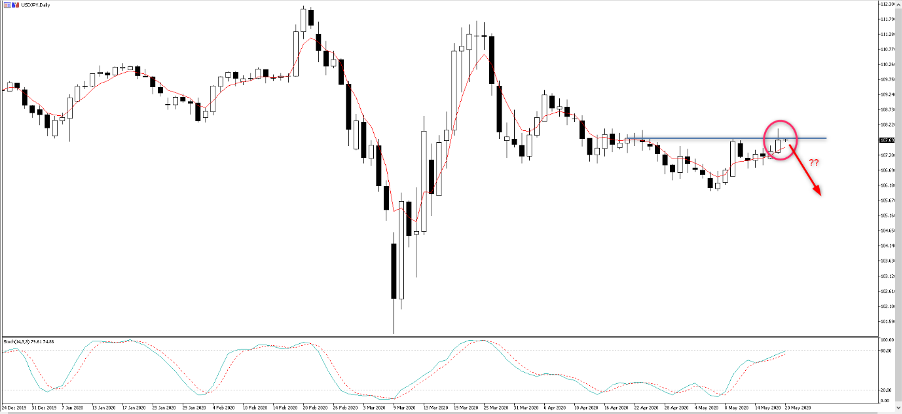 The session percentage change masks the late session charge for the JPY, with the currency net lower vs all major currencies ex-BRL, with NOKJPY and NZDJPY the stars of the show. That said, again, as the S&P500 moved lower into the close the JPY and the USD caught a bid, with the VIX index – a barometer of risk and implied movement – pushing back above 30%, with good buying of S&P500 1-month 25delta put vol (+2.3 vols at 31.97%).
Bond and gold moves
After yesterday's strong move in breakevens (inflation-expectations), we see 5-year expectations -3bp to 82bp and 10s -2bp to 1.14%. We've seen a better bid in gold (XAUUSD), with the metal (+0.8%) finding buyers all through EU and into US trade, with price holding the 5-day EMA and holding a new closing high. Gold miners have rallied strongly, with the GDX ETF (gold miners ETF) closing +3.6%, and this offers a belief from equity investors that the yellow metal is headed higher.
On the docket ahead there is little data to worry Asia, while UK CPI (16:00 AEST/07:00 BST – headline expected to decline 0.1% MoM) may get some focus given the delicate set-up in
GBPUSD daily chart – make or break time.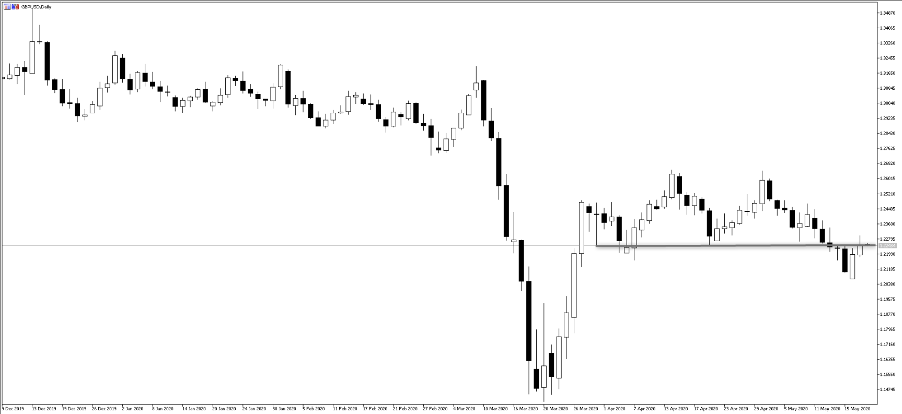 Pepperstone non dichiara che il materiale qui fornito sia accurato, attuale o completo e quindi esso non dovrebbe essere considerato come tale. Le informazioni qui fornite, da parte di terzi o meno, non devono essere considerate come una raccomandazione, un'offerta di acquisto o vendita, la sollecitazione di un'offerta di acquisto o vendita di qualsiasi titolo, prodotto o strumento finanziario o la raccomandazione di partecipare a una particolare strategia di trading. Consigliamo a tutti i lettori di questi contenuti di informarsi in maniera indipendente. Senza l'approvazione di Pepperstone, la riproduzione o la ridistribuzione di queste informazioni non è consentita.