Are there any limits on the amount I can withdraw?
We do have a minimum withdrawal amount for International Bank Wire Transfers. This will be shown when you're completing your withdrawal request in the secure client area.
When you have open trades on your account, you can only withdraw up to 90% of your free margin. Your current free margin can be found under the 'Trade' tab in your MT4/5 Terminal. On cTrader your free margin can be found along the bottom of the 'Positions' tab. The amount you can withdraw will change as the free margin of your account changes. This will update regularly and sometimes within a matter of seconds.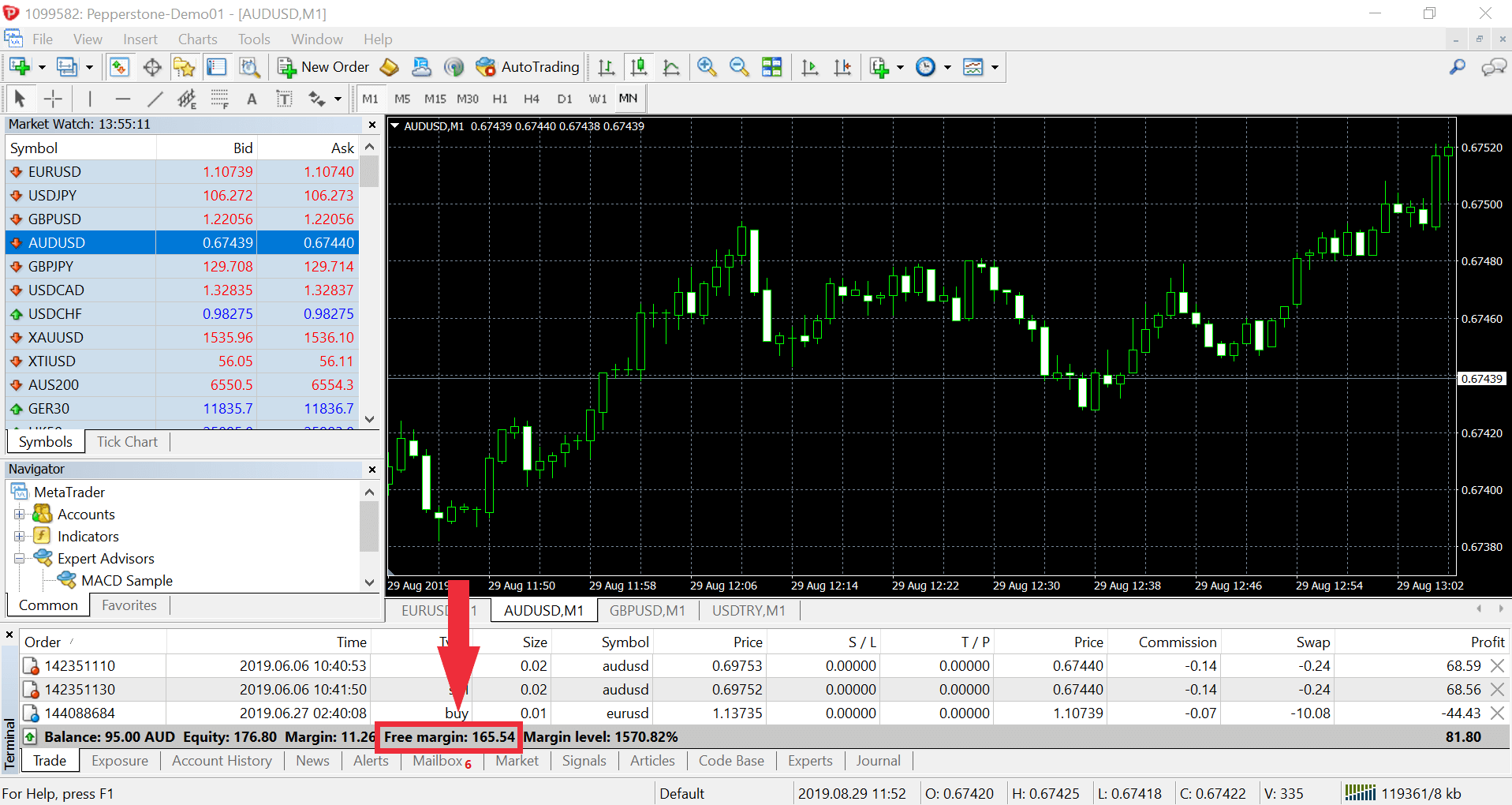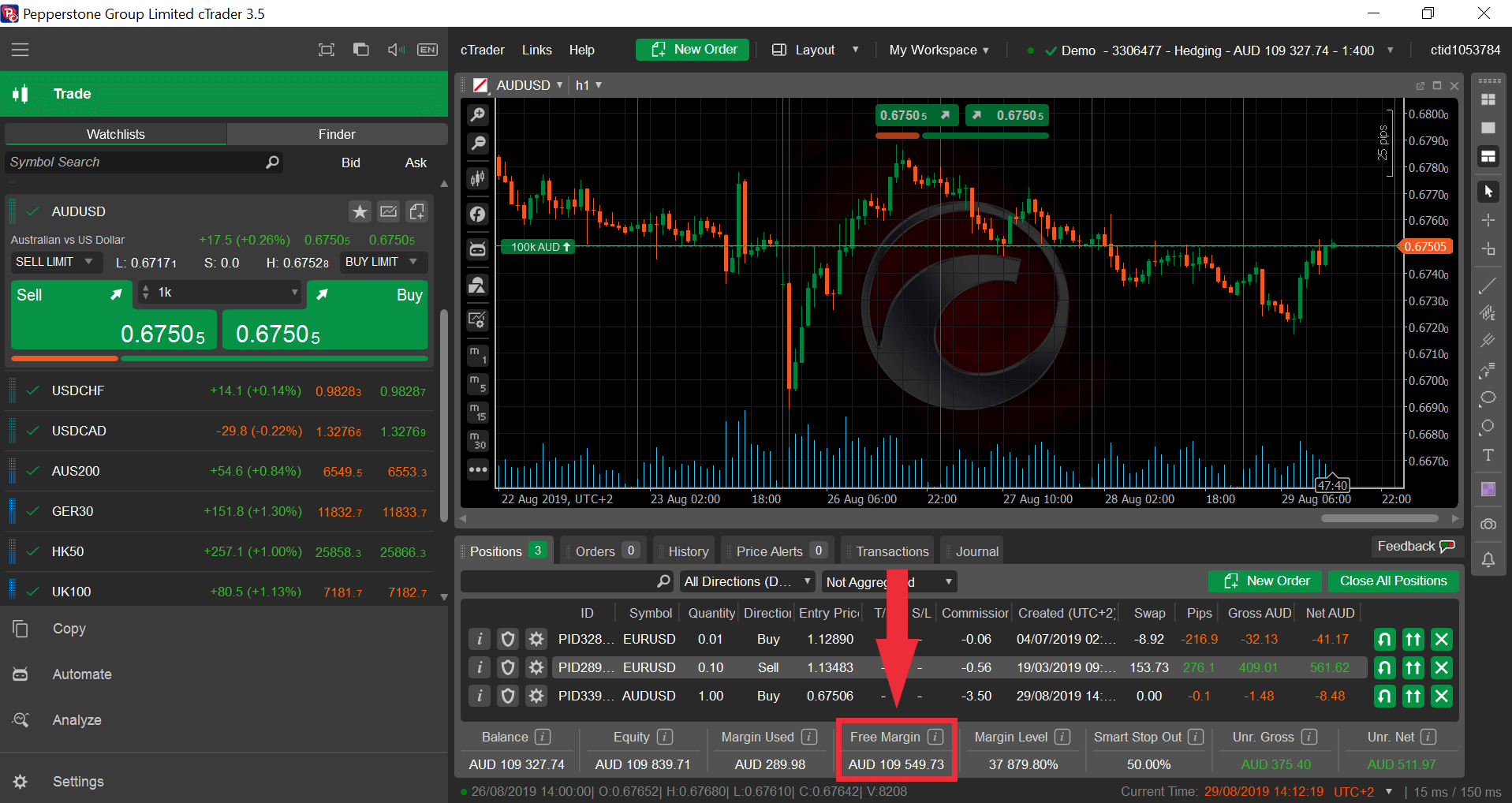 Paypal impose maximum limits on individual transactions. You can, however, withdraw your funds in multiple transactions.