View pairs and instruments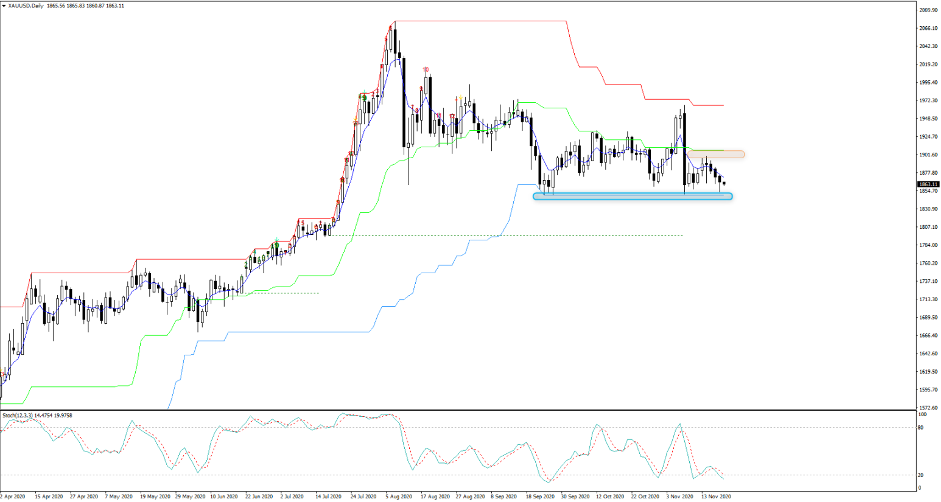 XAUUSD - 1850 the line in the sand
Sentiment towards the gold is as subdued as I have seen for many years and whether I'm looking at the options markets and the skew of put to call volatility, futures positioning or simply the outlook for 2021 from investment banks, gold seems to have lost its mojo.
There are certainly reasons to be cautious given the set-up we see on the daily chart of XAUUSD and should price close through 1850/48 (the blue shaded area) then we may see a reasonably quick move into 1837 (the 38.2% retracement of the March to August run-up), and even as far as the 200-day MA at 1794.
1850 is therefore the line in the sand, and one would expect stops to be lurking under here. What offers a belief that this will hold and we may see better times ahead is not just that positioning is clean, but that there has been renewed interest to sells USDs and while there is still a bit of time to go, the monthly chart of USDX is showing a sizeable bearish outside month reversal. If the USDX can head through 92 and the September low of 91.72 then XAUUSD will gravitate higher.
We are also seeing the bond market showing signs of life with 30-year Treasury yields falling faster than 10's. If we use this as a sign of the reflation trade which was supposed to negatively impact gold, then it's rolling over. Looking at 10-year US 'real' (or inflation-adjusted) treasuries rates, which have been such a strong fundamental driver of the gold market and we see real rates are consolidating and looking heavy. A break of the uptrend could be a strong bullish factor for gold as it reinforces the idea of gold as a hedge against falling returns in the bond market.
It's hard to get too excited about gold in this set-up, but the short-term fundamentals are warming to gold appreciation. As a CFD trader missing the initial move can be fine to get clarity the flow of capital is moving towards gold longs and from here we get greater clarity that price is ready to make an assault on 1900 and beyond.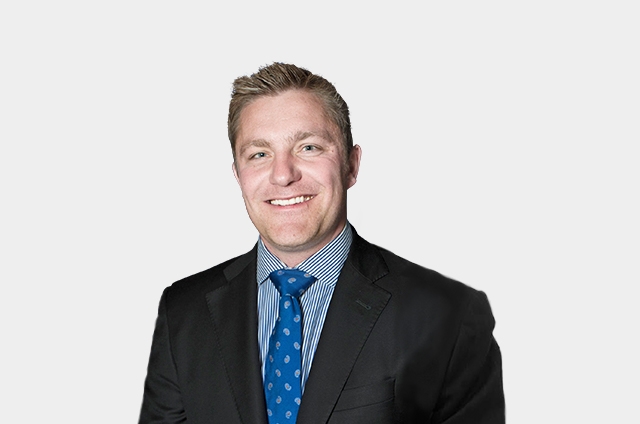 Chris Weston
Head of Research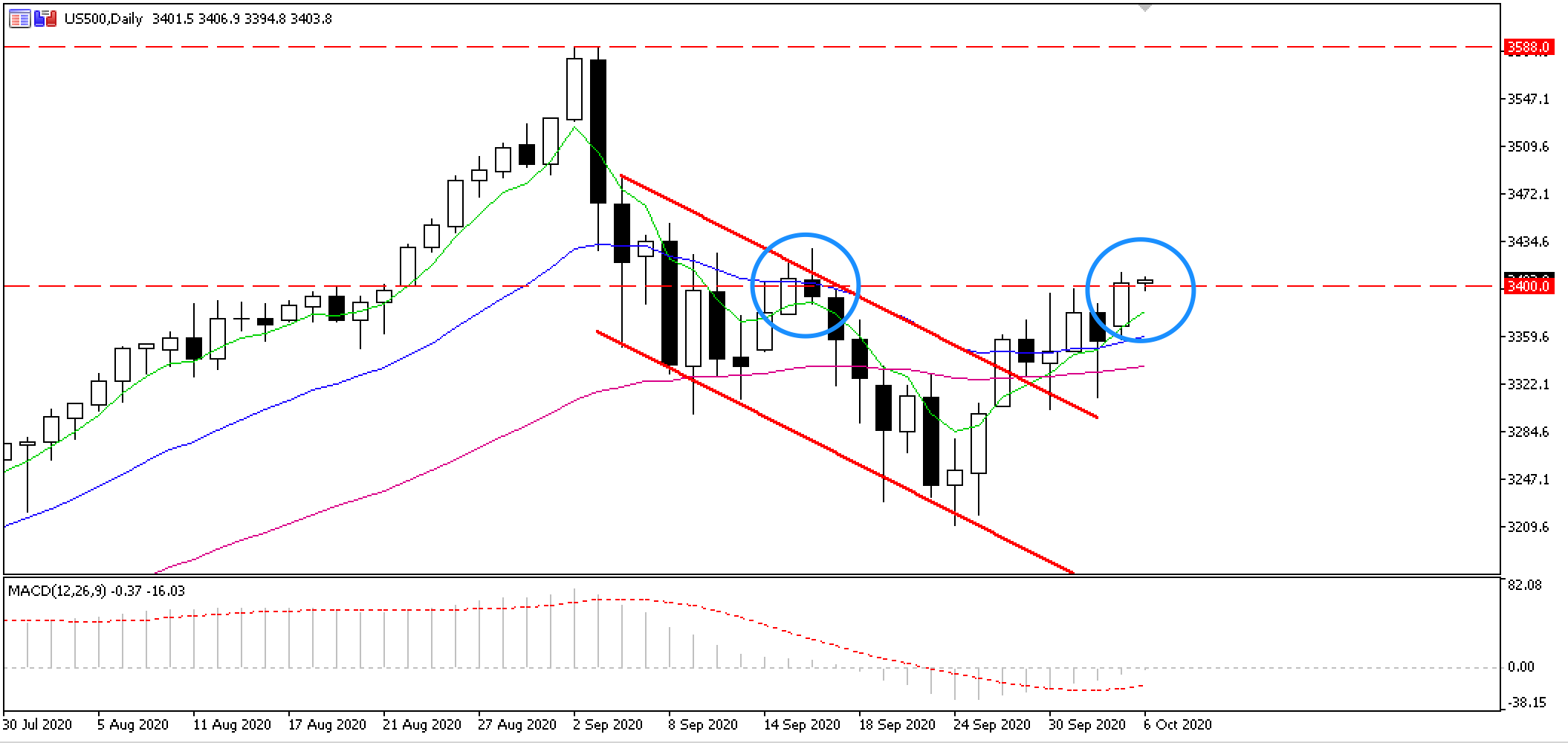 US500 breaks 3400 as blue wave becomes consensus
The US share market staged a strong start to the week, with the S&P 500 (US500) once again taking out the February highs and closing above the 3400 handle with a 1.8% rise on the day. If we look back to mid-September, price failed to move higher after a similar move, so what's the case for the US500 this time?

From a technical perspective, take note of how the 5-day EMA (green line) has supported the daily candles since late September. Compared to the last break of 3400, the 5-EMA this time is higher than the 20-EMA (blue), which indicates stronger momentum from the bulls this time. Where I become concerned is price moving below the 5-EMA on daily closing basis, which may hint at trend reversal. I'm bullish until then.

Let's also consider yesterday's newsflow that accompanied the bullish session. Speaker Nancy Pelosi has hinted chances are higher of a stimulus package passing through Congress, and President Trump was discharged from Walter Reed hospital to return to the White House.

But perhaps more interesting is that as polling shows Biden holding his strong lead over Trump, markets are beginning to accept this as consensus. And you're right - usually the prospect of higher taxes and increased regulation on finance, tech, and energy companies would be bad news for the stock market. This year might be different.

The bullish case for US stocks - and the economy in general - is to spend the way out of this crisis. Although the Trump administration has overseen record deficit spending, the democrats have shown in ongoing fiscal talks that they're prepared to do even more. Biden's plans for presidency include stimulus spending of up to $4 trillion over the next ten years.

Of course, a clear win either way reduces the chances of a contested result - a dreaded outcome that would throw markets into uncertainty for several weeks.

The VIX remains high at 27.94% so whichever way the US500 moves, expect it to be a bumpy ride and consider position sizing accordingly, especially as the US election draws closer. The record highs at 3588 are a huge level to beat.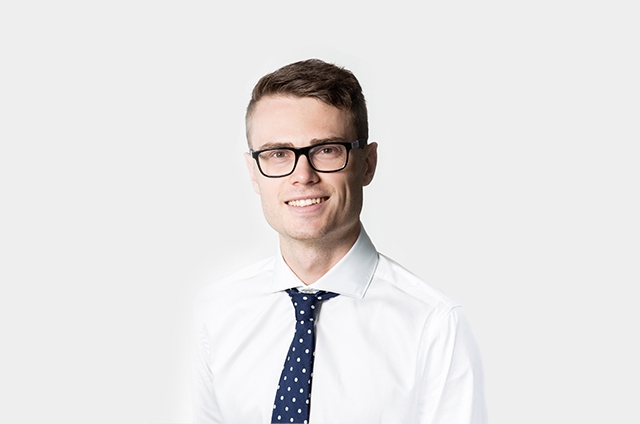 Sean MacLean
Research Strategist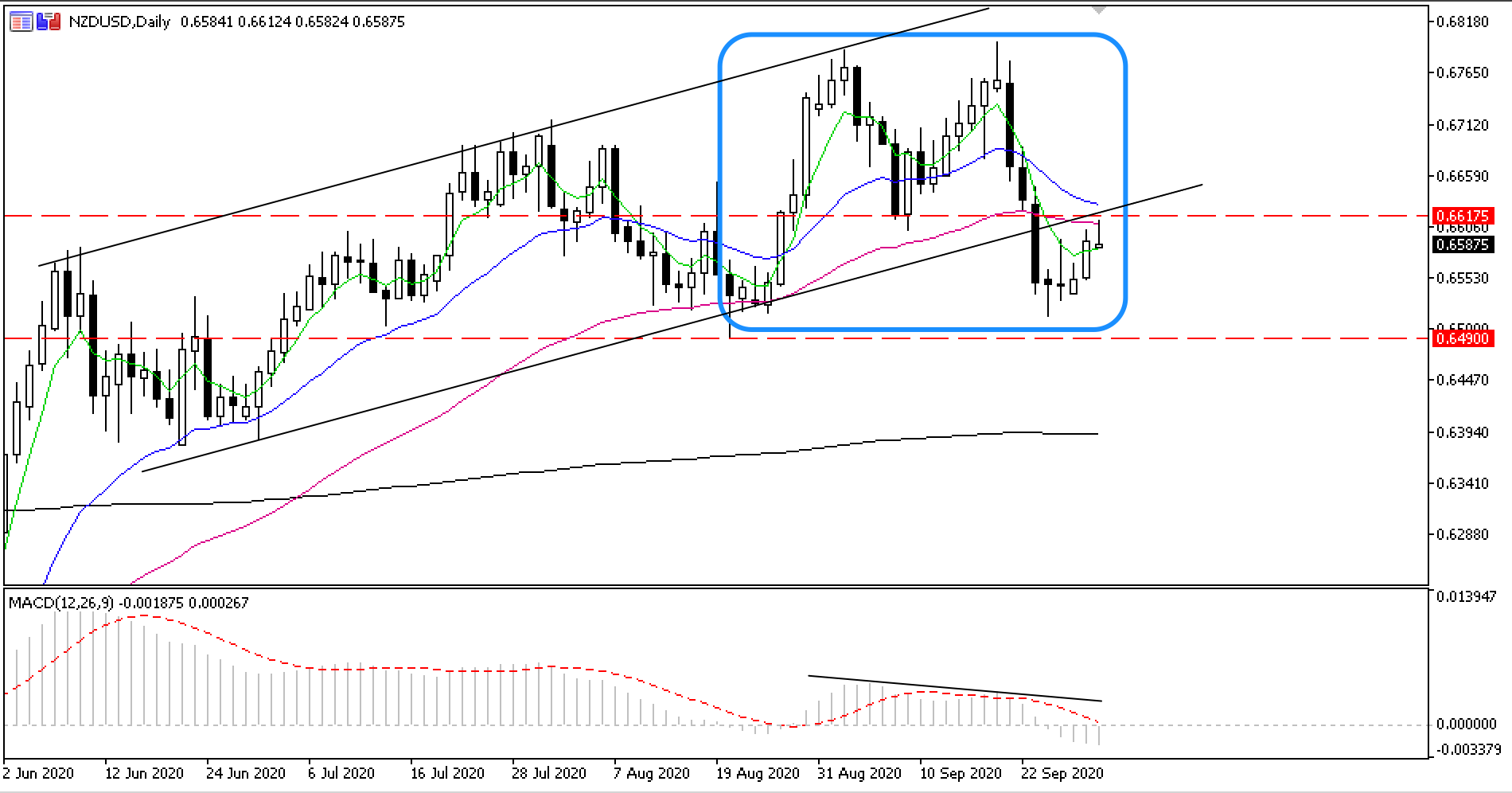 Review: NZDUSD double top plays out. What's next?
Last week I identified a double top formation coupled with bearish divergence on the NZDUSD daily chart. As price approached and fell through the neckline at 0.66175, selling pressure kicked in and the bears took this one back towards the August lows around the 0.65 handle.

Well it all played out as the bears may have expected, although we didn't quite reach my target of 0.64900 - a reminder to myself to set my take-profits at about 80% of an expected price move, as countless others may have algos set to kick in just above such targets.
But the forming double top pattern wasn't the only bearish signal - there was further conviction with bearish divergence appearing on the MACD oscillator (lower pane). We saw a lower high for the September bull run than that of August. This indicates a weakening trend and can signal a move lower.

The fundamental set-up helped too. We were also seeing US stocks move lower on risk aversion and election hedging, and in turn selling pressure on high beta currencies like the aussie, the kiwi, and emerging market currencies.

So is it back to the bull trend from here? Was this just a healthy correction - or are markets in for more volatility? A lot is certainly hinged on the US dollar outlook from here. If the greenback continues its downtrend, the NZD will gain in turn. But what we have seen in the asian session today is price move higher and test and reject both the June trend-line and the double top's neckline 0.66175 - which occurred as US stock futures slid during the first presidential debate.
If the bulls can't take out this level, price may hold in the lower range for some time yet. A break back into the ascending channel, and above the 50-EMA (purple) and the kiwi should have room to charge higher.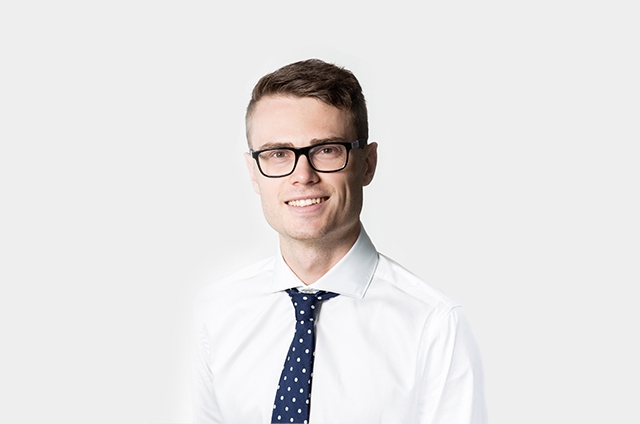 Sean MacLean
Research Strategist