View pairs and instruments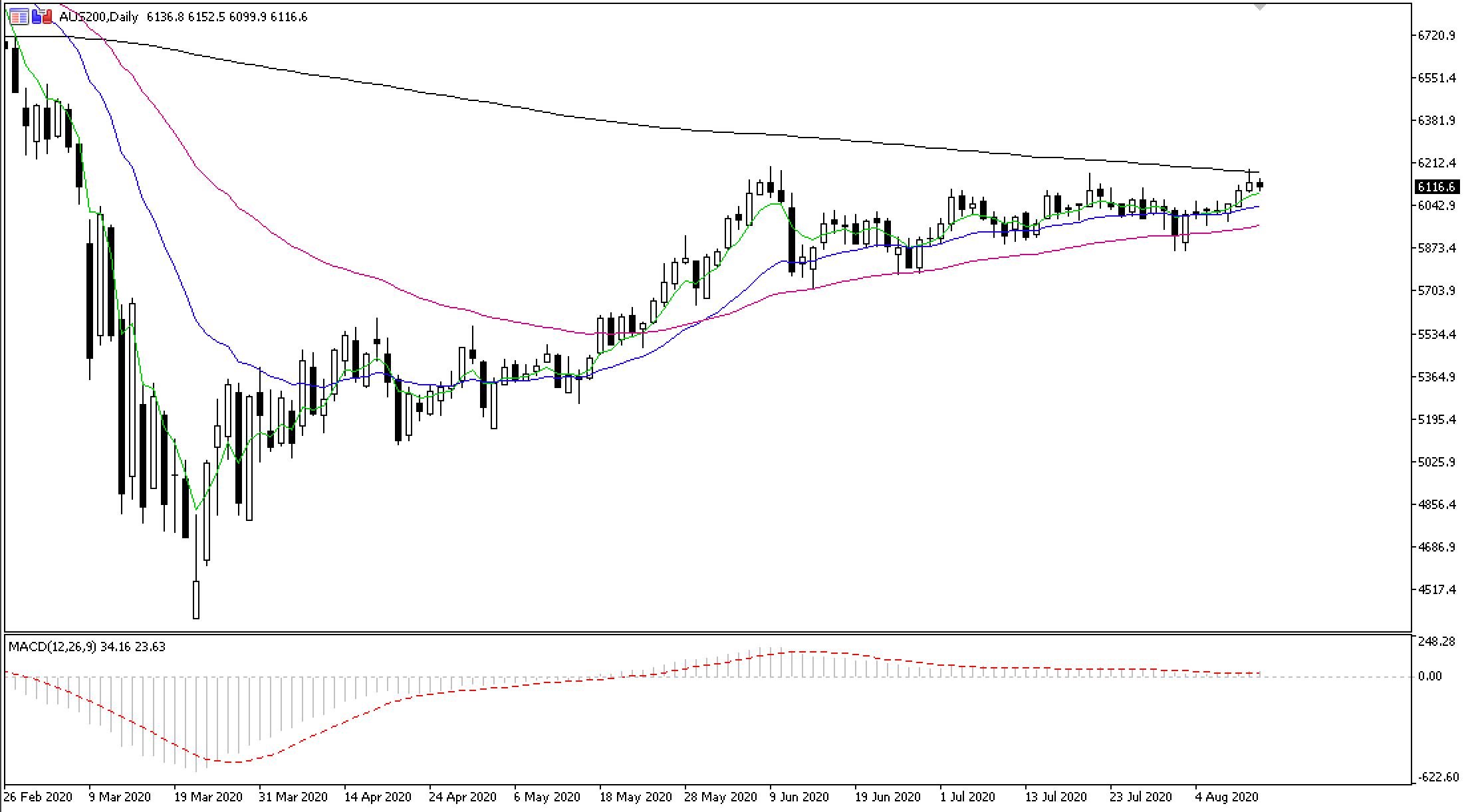 ASX tests 200-MA as earnings roll in
ASX 200 futures (AUS200) tested the 200-day moving average (black line) overnight while European stocks gained and US equities saw rotation from growth to value stocks.
The 200-MA is a critical level for equity markets. Many traders consider it a buyers' market if price is above and a sellers' market below. While major US indices (NAS100, US500) and even Germany's DAX (GER30) have staged strong recoveries, the Australian benchmark has fallen behind. So as the AUS200 navigates domestic earnings season as well as increasing global risk appetite, do watch the 200-MA. A daily close above the popular indicator would be a bullish sign and could shift up the dynamics of this slower market.
The ASX opened higher this morning after gold's biggest daily selloff in seven years while Wall Street saw some rotation from growth to value stocks. The trading day kicked off with an earnings report from Australia's biggest bank CBA, which revealed an H2 cash profit below consensus expectations and a 98¢ dividend. The AUS200 has moved lower today, with gold producers falling alongside the precious metal's largest daily sell-off in seven years.

The earnings season runs through to the end of the month - and it could be a bumpy ride with expectations it could be the worst on record. Whichever way the index moves, once the reporting period is over, investors will be hoping the worst is over. All the while, I'll be keeping my eye on that 200-day MA to see if this market takes a bullish turn.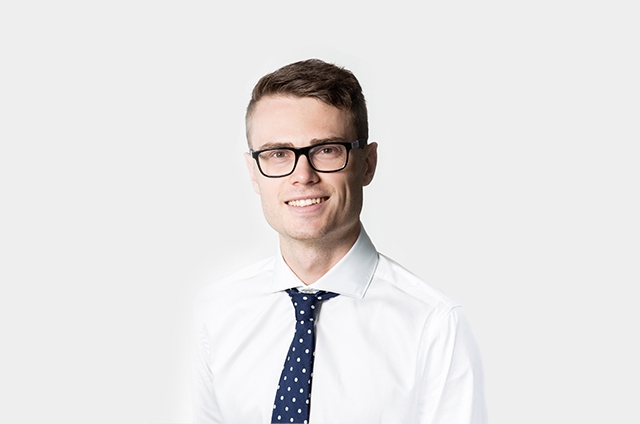 Sean MacLean
Research Strategist
Dow Jones ready to break 200MA again?
The Dow Jones Industrial index (US30) is testing its 200-MA again after a mixed session on Wall Street overnight. The index closed lower on the day after futures traded higher into the session, however the close at 26,290 was 2% higher than the previous day's close.
Price couldn't quite close above the 200-MA, currently at 26342, after a brief run above. The 200 MA is a critical level for stock traders: many seeing a buyer's market above the level and a seller's market below.
As growth stocks outperform value, the backdrop feels good for stocks. If we don't see a daily close above the 200-MA in tonight's session, it shouldn't be far away. The benchmark S&P 500 (US500) is trading above its own 200-MA.
An optimistic data print overnight that caught my eye was the US retail sales for May, which printed at +17.7% MoM against expectations of a much smaller +8.4% consensus expectation.
Why has this caught my attention? Well the narrative so far had been based on what we had seen in China, where the consumer lagged the recovery. But this US retail sales data flips the narrative: in advanced economies where unemployment schemes and household stimulus were quickly unravelled, we might see consumers lead the recovery.
If that consumer spending can translate into earnings and higher dividend expectations, this highly valued share market is less likely to become a bubble. With the S&P 500 trading at 24x earnings, it's at the highest valuations since 1999.
It's important to consider though that markets continue to look through poor economic data at present, instead betting on a strong recovery to come.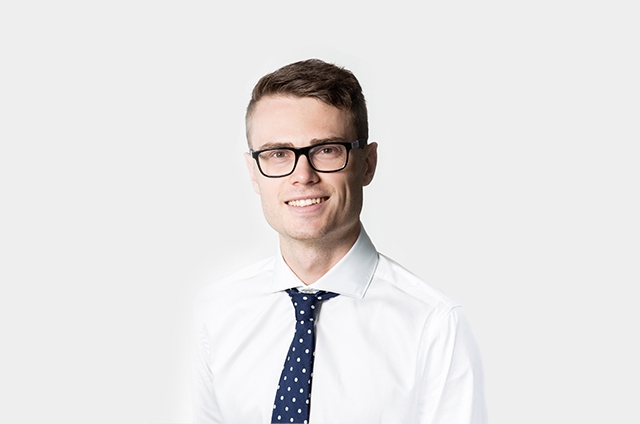 Sean MacLean
Research Strategist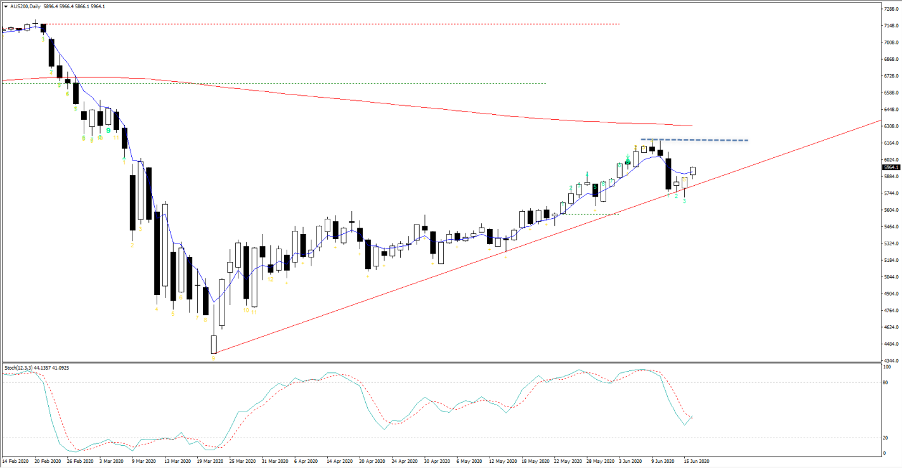 ASX 200 - to 6000 and beyond
We're seeing a solid rise in risk appetite across Asia today, with equities flying and the USD lower.
The aggression by which the bulls wrestled back control yesterday, despite so much concern around a rising case count in many US states has resonated, and this has been given fresh impetus by reports that Trump is now planning a $1t infrastructure plan. Plans to buy individual corporate credit have been behind the risk rally, but this was not unknown to credit traders so it shouldn't shock, but it does keep the bullish news drip-fed into the markets.
I like the feel of the AUS200. Price has held the uptrend and used it as a springboard to progress. We've seen a bullish momentum crossover and price has reclaimed the 5-day EMA. Turnover is 30% above the 30-day average and all but two stocks are higher on the day - so breadth is solid. It feels like this market has scope for 6000 and from there another tilt at the recent highs of 6202.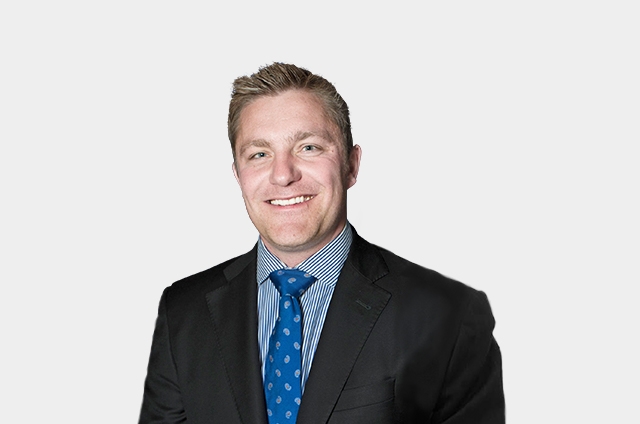 Chris Weston
Head of Research