Live Trading Event
Watch some of the most experienced forex traders in the world trade LIVE on YouTube from 23-24 June.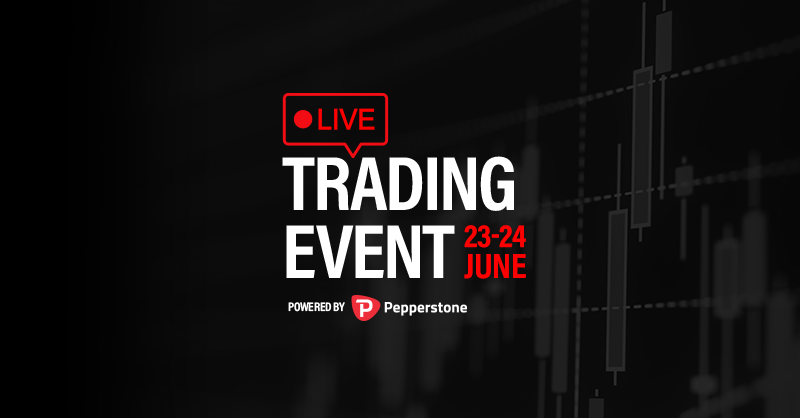 Watch experienced FX traders trade LIVE
Live Trading Event, 23-24 June 2021
Hosted by Chris Weston and the team at Pepperstone, our Live Trading Event is a one-off, live streamed YouTube event where you can watch expert traders trade the markets LIVE.

Event details
Subscribe to our channel by clicking on the YouTube clip. If you can't attend each live session, the video will be recorded and made available to watch on-demand.
Wednesday 23 June
Blake Morrow @pipczar, ForexAnalytix
Time: 11:00 AEST/01:00 UTC
A classic technical trader who prefers shorter timeframes, Blake will take us on a journey across markets and asset classes and show you how he identifies his ideal setup.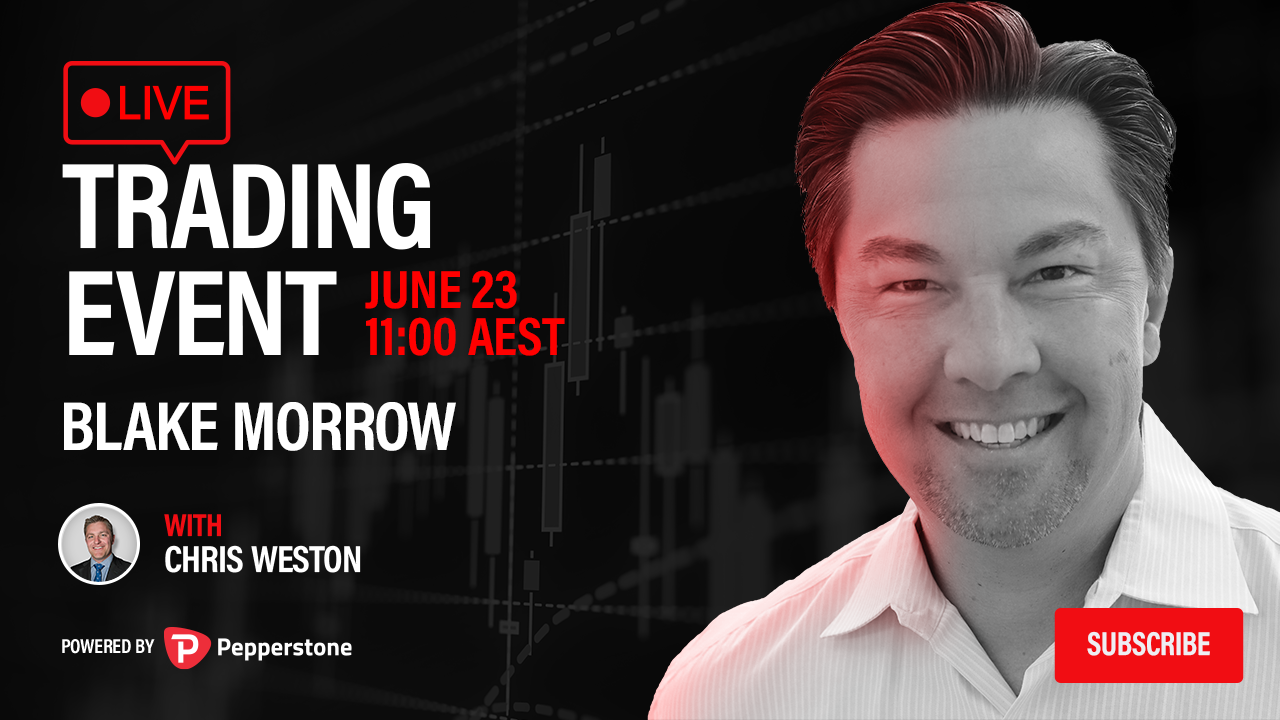 Stacey Burke @drstaceyburke, Stacey Burke Trading

Time: 19:00 AEST/09:00 UTC
Stacey is known for the ultimate rigour in his strategy and his high probability setups. He'll show us how he trades the London session with a specific focus on Gold and Cable.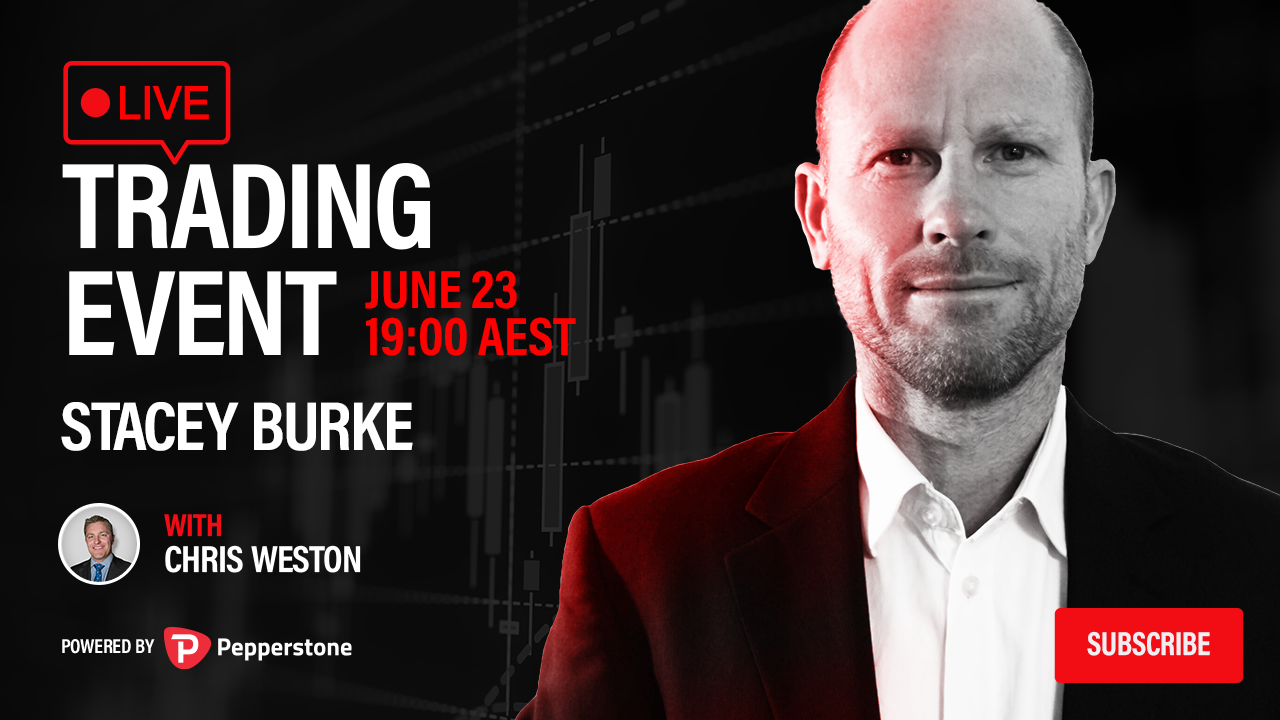 Leandro Andrada @leancofx, ForexAnalytix, Spanish edition
Time: 23:30 AEST / 1.30pm UTC
Leandro will be joining Quasar for a Spanish event showing traders how he trades Gold on MT4.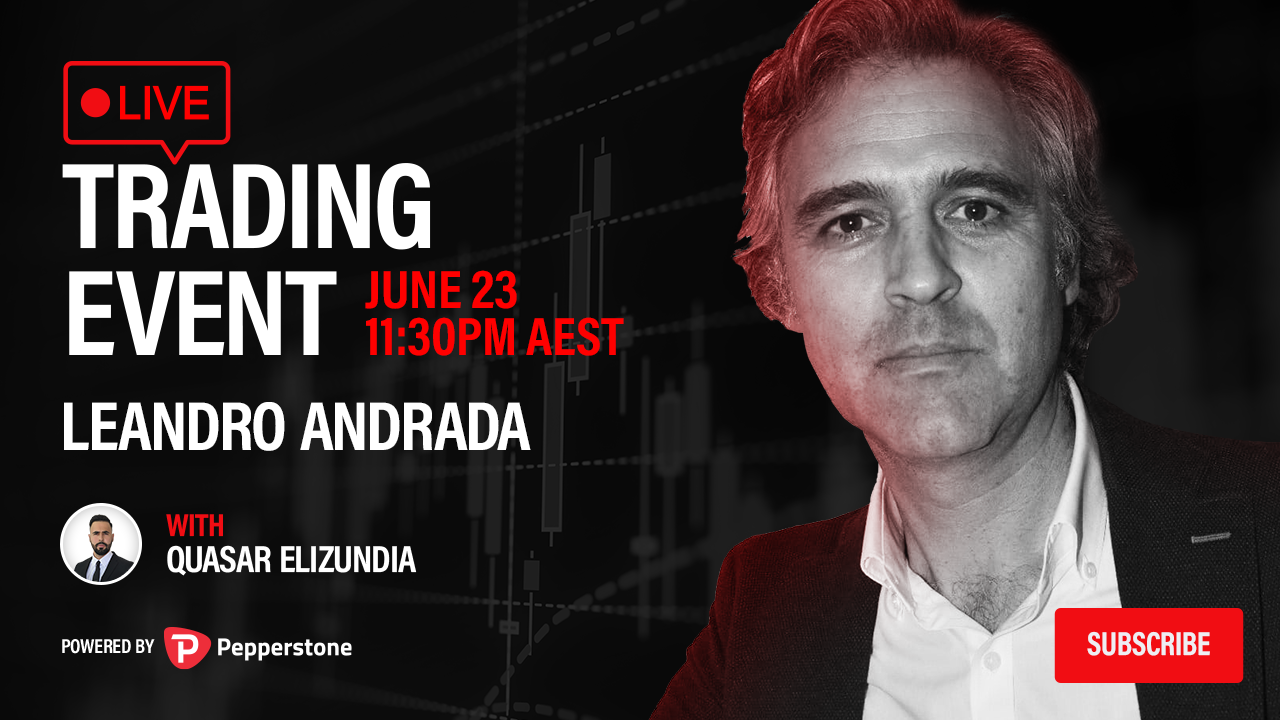 Event details
Thursday 24 June

Binni Ong @terraseeds, Mandarin edition
Time: 17:00 AEST/07:00 UTC
Binni will join Jerry Chen for the Asia session and show us how she gets an edge using an automated strategy.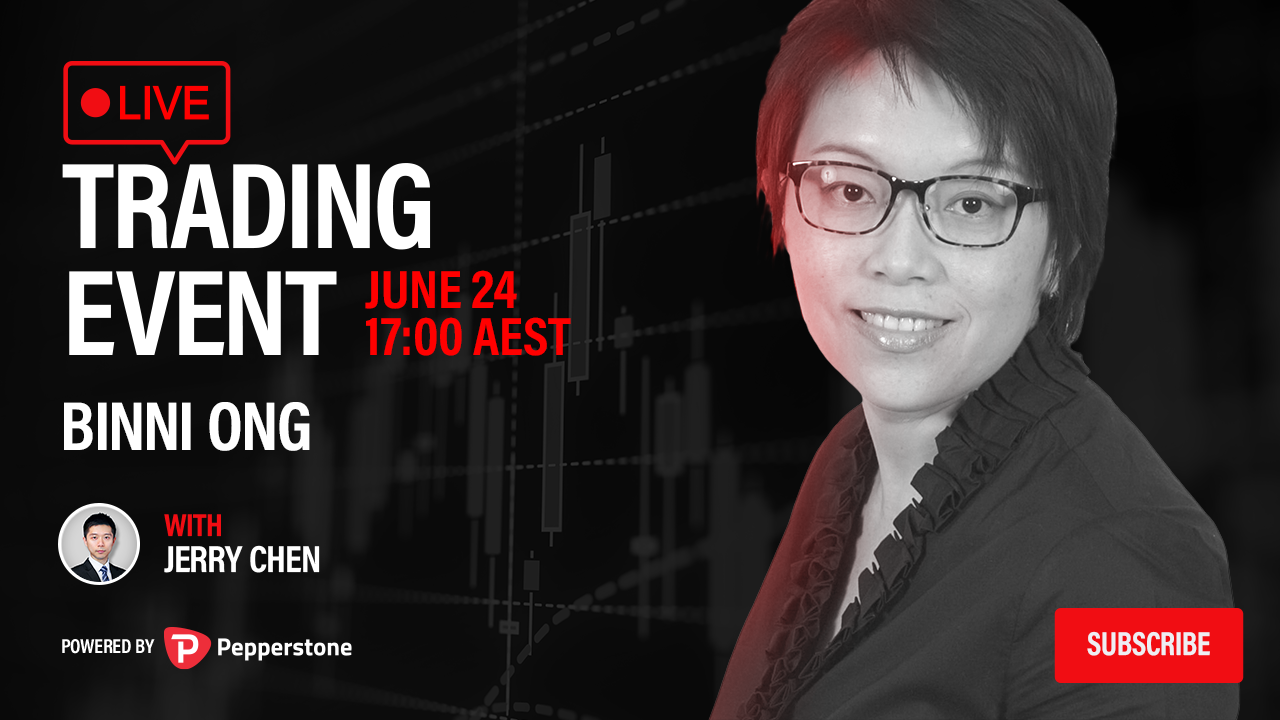 Thomas Atkinson @fxevolution, FX Evolution

Time: 19:00 AEST/09:00 UTC
Thomas will show you how he trades US stocks, including GME and AMC as well as Cryptos.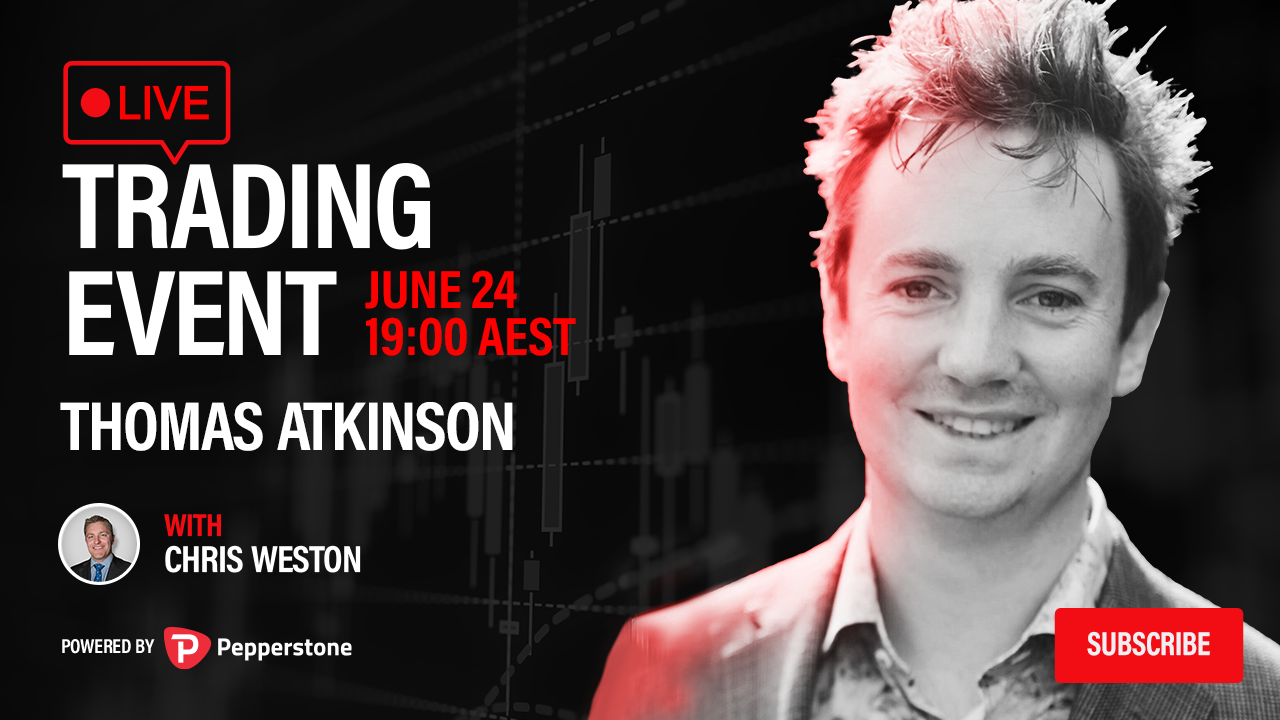 Miad Kasravi @ZFXtrading, Speculators Trading
Time: 21:00 AEST/11:00 UTC
Miad will be joining us from Scotland and trading live around the BoE announcement.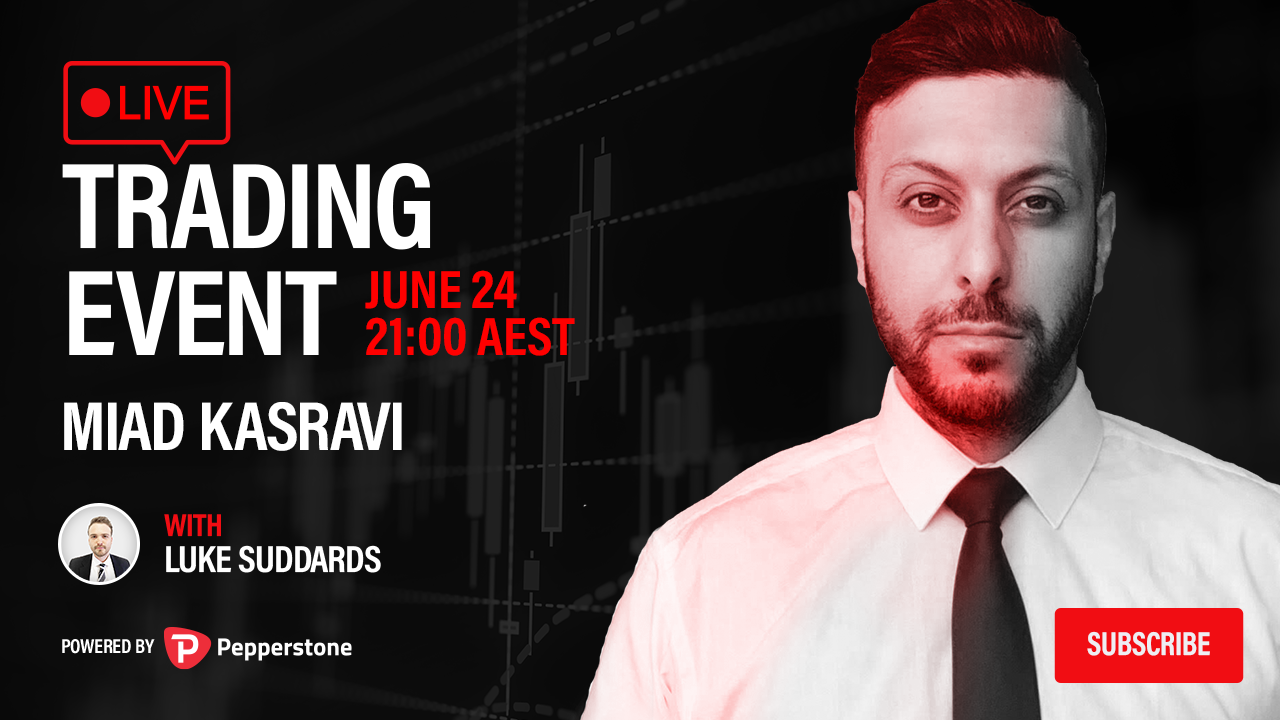 Live Trading Event, 23-24 June 2021
Whether you're a fundamentals or technical trader, our aim is that you'll come out of each session having learnt something new to help improve your trading strategy and give you more confidence than ever to trade the markets with confidence.
You'll learn:
How they developed their unique trading strategies
Their unique process for finding their edge
What their number one rule is before placing a trade
What tools and indicators they swear by
Learn from the best. Fast.

Education is the backbone of every successful trader and nothing beats watching an experienced trader trade real world markets in real time. Live trading is one of the best ways to learn from those who have spent years to get to the top of their game
The focus is on YOU.
At Live Trading Week, you'll learn from different traders, with different strategies, different objectives, circumstances and personalities. But they all share one goal in common: to help you get closer to a strategy unique to you and help you move forward as a trader.
Get social
Use #livetrading2021 when commenting, retweeting or sharing your experience across our social channels.