US Earnings Season - Q1 2020
Apr 22, 2020
Earnings season begins usually one or two weeks after the last month of each quarter. During this time, a large number of publicly traded companies release their quarterly earnings reports. Here's what traders can expect this earnings season.
Why is this earnings season so important?
1. Equity markets collapsed on 19 February 2020.
Since then, we've seen some central banks cut interest rates aggressively and offer emergency lending programs while others have announced measures to radically boost liquidity in markets, such as Quantitative Easing (QE). Governments have thrown the fiscal discipline rule book out and offered huge support for business and subsidised companies from laying-off employees while they are losing revenue through the shutdown.

2. There's a lot for traders to think about.
Traders have seen the two-pronged fiscal and monetary stimulus and had to marry it with a rapid deterioration in global growth and employment while keeping a vigil on the virus case count for signs the containment measures are working. All the while, traders have had to consider a stronger USD and incredible volatility in oil and commodity prices.
3. This is what makes this US Q1 earnings season so important.
It gives investors the scope to really listen to outlooks from CEOs and CFOs: the people on the ground, dealing with consumers and the real economy, many of whom are the net beneficiaries of this stimulus.
Why trade US earnings season with us?
Calendar: what to expect from top US companies
Dates of earnings release, weight % on the Dow and implied moves.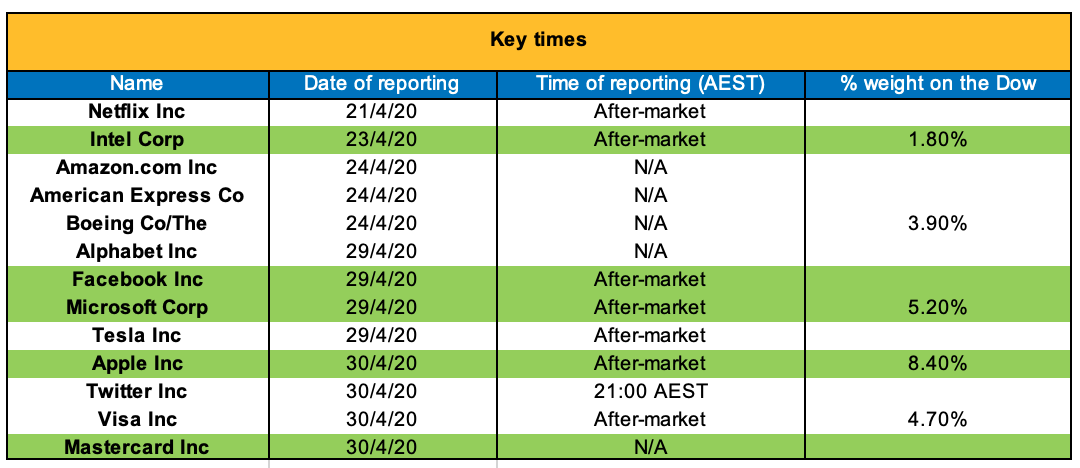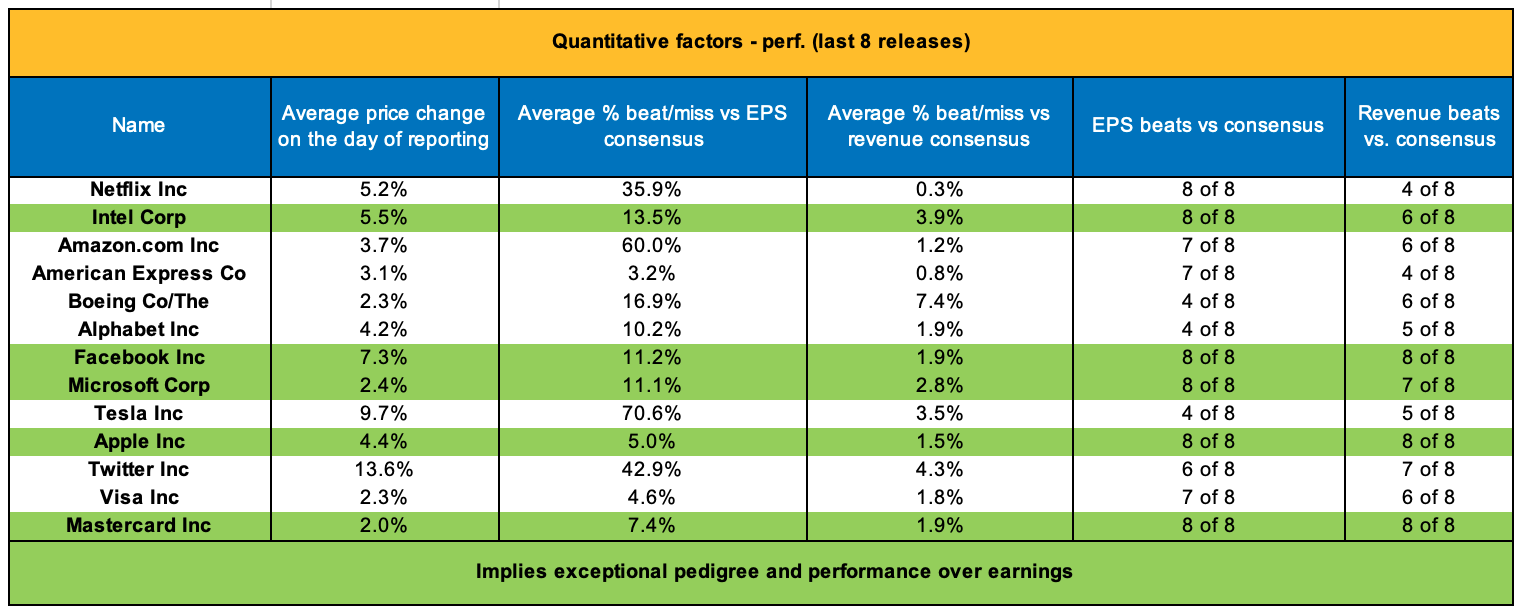 \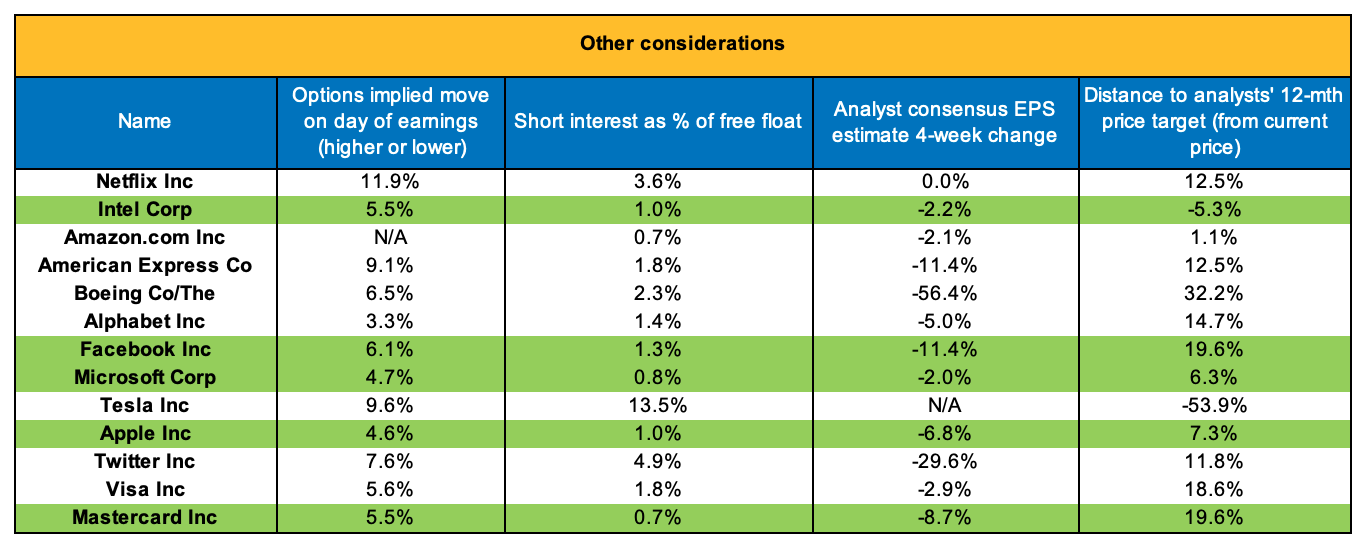 Five-part video series
Head of Research Chris Weston explores whether the market will get the clarity they crave and what traders can look for this US earnings season.
Introduction to US Earnings season
Five reasons why US earnings are important for all traders
How to master US earnings season with us
Learn how to find your trading edge this earnings season
5 key focal points to look for
Learn about the five key macro factors for traders this earnings period
What to expect from US earnings season
Find out what analysts are expecting from earnings
The road to earnings
What implied vol is telling us and how to get a feel for the markets