Climbing the wall of worry — the two biggest risks to the global economy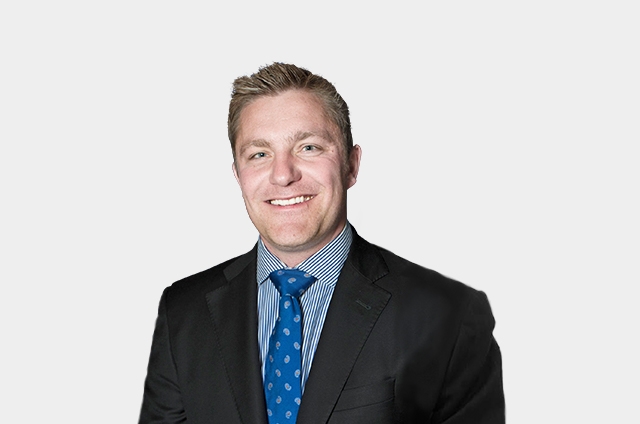 22 Aug 2019
Houston, we have a problem. Well, if we actually look across the financial landscape, there are many. And the crosscurrents through which traders have to navigate are perilous.
Think Brexit, the Hong Kong protests, a likely German recession, an unfolding European banking crisis, future Italian elections and Italy's inevitable budget showdown with the EU and trade tariffs. It's a surprise we haven't seen an absolute collapse in equities.
USD is too high
My own view is that the two most pressing issues are Federal Reserve policy is too tight and the US dollar too high. We can look at the USD index, which is sitting at the top of its multi-month range. That's where a break will get a lot of attention in the market.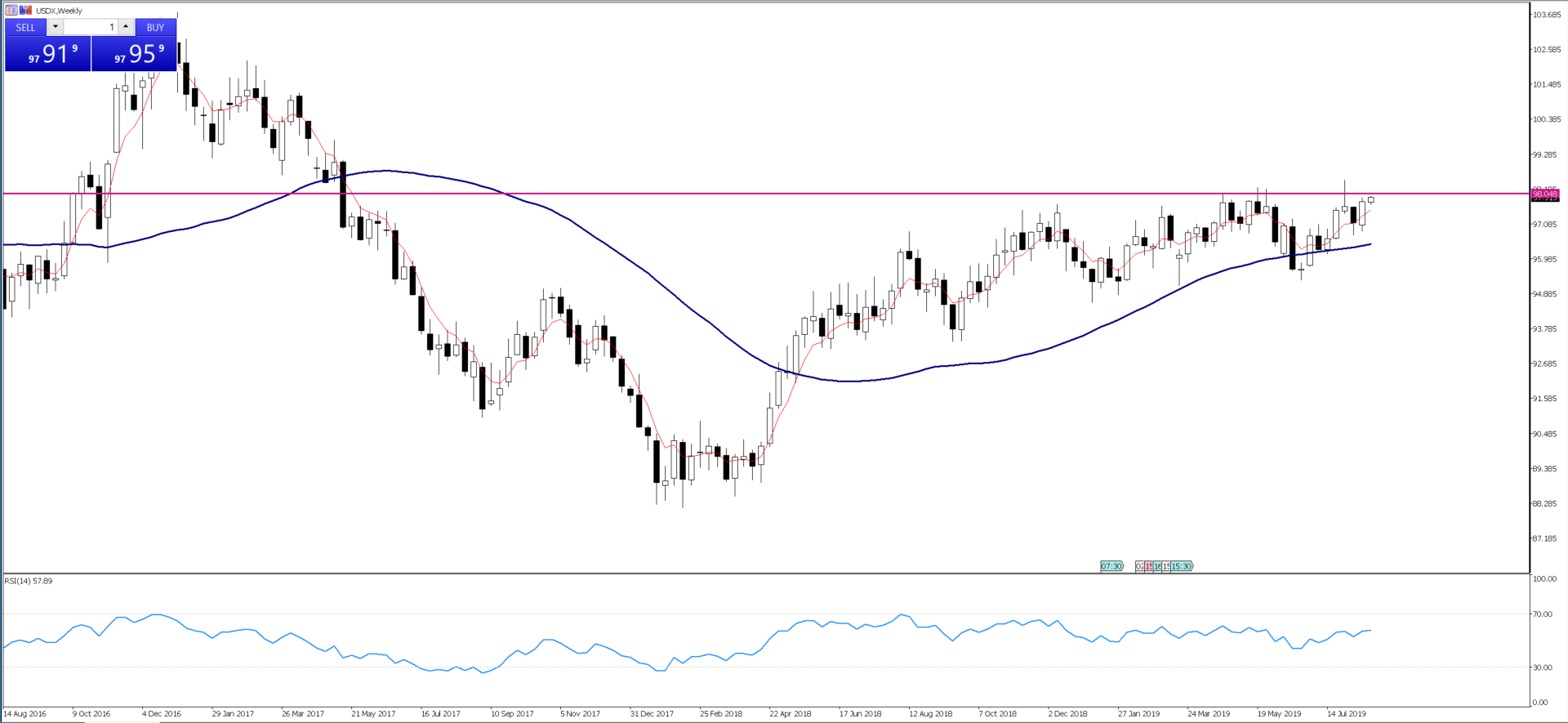 "USDX, weekly"
Also importantly, we should look at the trade-weighted USD, which resides at all-time highs. One can only imagine how much worse things would be if bond yields weren't collapsing. Emerging markets would be taken to the cleaners, but bond yields are collapsing. Yield curves are inverting and globally, over USD $16tril of bonds are trading with a negative yield.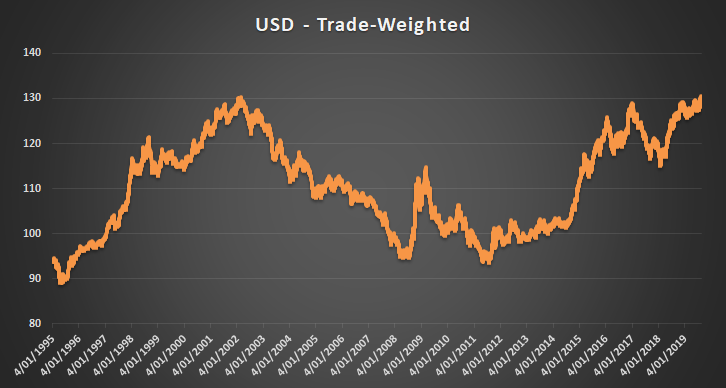 "USD, trade weighted"
US-China trade tensions have put USDCNH at the heart of markets. It's been the must-watch currency pair, offering an ever greater impact on China proxies such as the AUD and NZD. Despite all the calls of manipulation from the US trade team, if we look at the setup on the weekly timeframe, the pair has traded with an air of predictability. And if the USD continues to grind higher against the CNH (offshore yuan), then rallies against the AUD will be sold.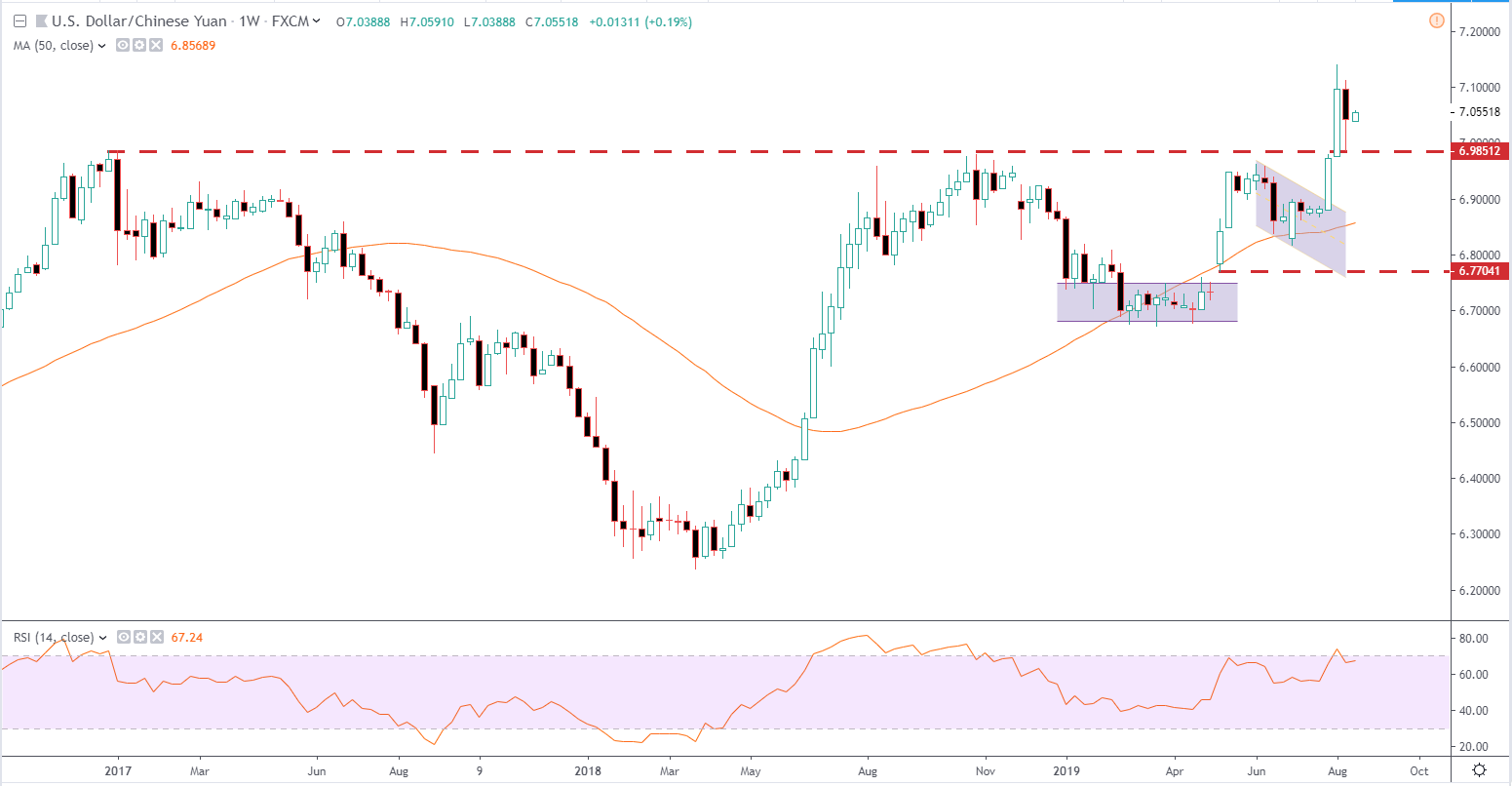 Rising protectionism isn't helpful
Clearly, rising protectionism and an end to globalisation aren't particularly helpful, especially when both the Federal Reserve and the European Central Bank lack any real urgency to get in front of the aforementioned issues. Certainly, Trump's strong desire is for the Fed to act as his hedge against economic fragility, but so far he isn't getting the required support. Regardless of whether we see a Democrat or Republican win in late 2020, Fed Chair Jerome Powell's days are numbered, and he isn't going to see a second term.
What's at the heart of everything and truly underappreciated is the impact on the US and global economy of nine Fed rate hikes from December 2015 to December 2018 married with USD $730bn in balance sheet tightening (quantitative tightening, or QT). The strong US dollar exacerbates this. Monetary policy is also too tight. The market knows it. If the declines were seen in planned investment, and trade volumes filter into broader economic indicators, notably the soft data, then the market will take its pound of flesh. It's as we saw in Q418, where markets forced the Fed and the world's central banks to act. Much will depend on the data. But should we see a rerun of Q418, it'll have huge implications on FX markets, especially for the countercyclical or funding, currencies such as EUR, JPY and CHF. As we can see, the CHF and JPY have performed well over the past month. This could be a glimpse through the looking glass, to see how things could play out if the market really forces the world's central banks to ease aggressively.

For those who trade using fundamentals or adopt a more tactical approach to trading, I've overlapped the Deutsche Carry Index (red) against the one-month implied volatility of 30-year US Treasury futures (green) in this chart. Here, we see volatility increase in US bonds, we've seen carry positions being closed aggressively.

It's for this reason I look at volatility as a core consideration for my trading. It drives our strategy — be it tactical, momentum, mean reversion, or any other. It defines the instruments we trade, our directional bias, as well as our approach to risk management and positioning. This is how I look at the world each Monday and put this out to clients through the Daily Fix (feel free to subscribe here). I also explain how I create this spreadsheet in this webinar on how traders use both realised and implied volatility to speculate and assess risk.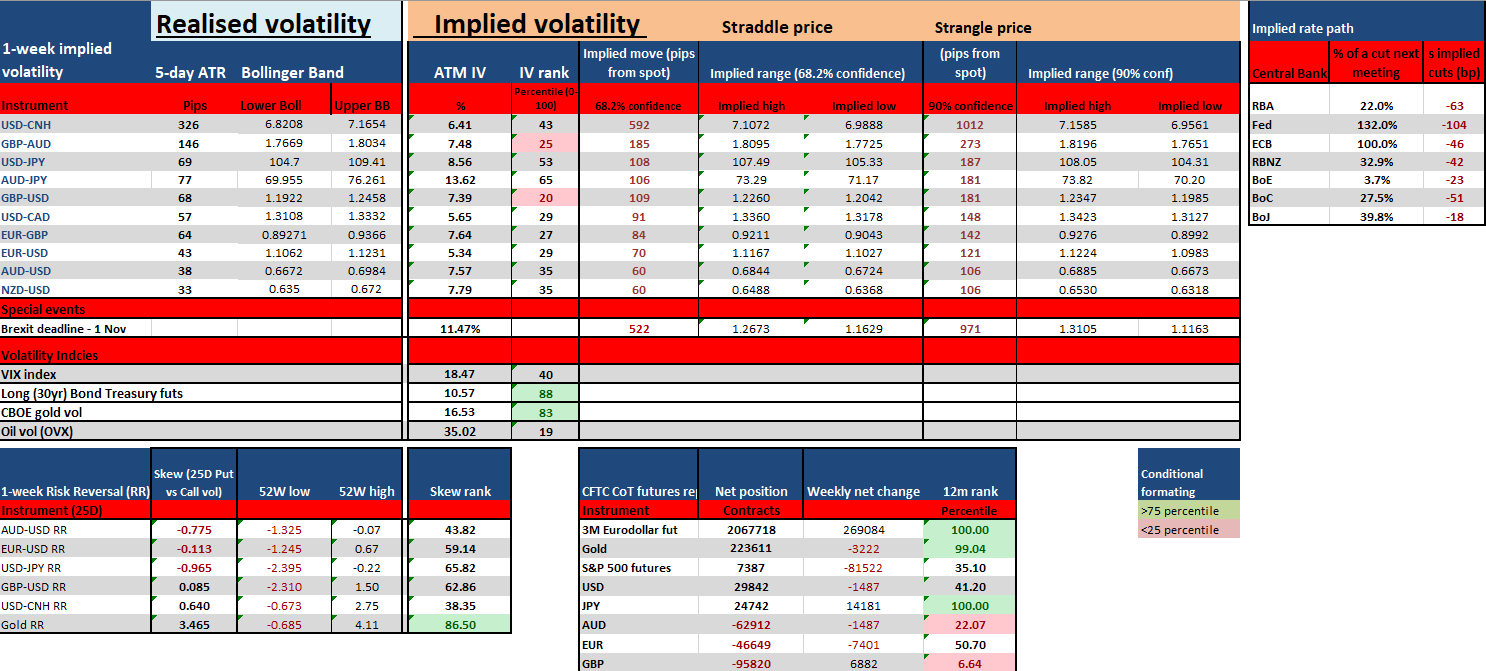 How do I read that policy is too tight?
Aside from the more traditional yield curves (such as UST twos versus tens), I look at the differential between the US three-month Treasury and the US five-year forward rate. The US five-year forward rate is the market's best indication of where the neutral rate sits — the rate that's neither stimulatory nor restrictive given the expected levels of future inflation and growth. Currently, we see ultra-short-term rates 39bp above the implied neutral rate, so it tells me that the Fed needs to cut almost twice just to get to a neutral setting.

Fed has a communication problem
A US central bank behind the curve and seeing the US economy in mid-cycle is dangerous, but so too is a Fed that has a communication problem. And it does, especially within the inner sanctums with the market having seen multiple mishaps from Powell and New York Fed President John Williams. What's worse, there's a growing view that monetary policy — be it through interest rates taken to zero or quantitative easing — won't work should the economic wheels fall off.
So, if the world is sceptical of the ability of central banks to meet their objectives, especially when all central banks bar Norges Bank (the Norwegian central bank) have pretty much laid out their path for further easing, we have to turn to fiscal policy here.
There's a growing movement that in the next downturn, we'll almost certainly see fiscal policy play a far greater role. Potentially, the central bank and the government working together to expand base money and target funds to specific areas of the economy.
Fiscal stimulus to play a greater role in the next true downturn
We already hear of a fiscal stimulus in Germany, possibly breaking away from the discipline of a balanced budget. That'd be a huge political development, especially for Italy, which could be up for another budget showdown with the EU in 2020. This all, however, suggests to me that real (or inflation-adjusted) rates are going far lower, which has huge implications not just on FX markets but gold and all facets of the capital markets.
The idea of combining monetary policy and fiscal policy is a world away at this stage. What's important, though, is that market participants believe there's a genuine circuit-breaker if things get a bit crazy. A weaker USD would be very helpful, but that'd require the Fed to look to get ahead of the curve and chop away at rates faster than priced. Even intervention from the USD Treasury Department and selling USDs in the open markets remain an unlikely prospect.
Watch EURUSD set up on weekly timeframe for guidance
Looking at the current setup in the USD index (weekly), the current structure doesn't suggest a crash is coming although the RSI is failing to print the higher highs seen in price. With the EUR offering a 57% weight to the USD index, we keep a close eye on this pair. We certainly haven't seen the sort of strong trend conditions seen in the GBP or JPY cross, but that could change. This pair will break out of this consolidation pattern, and, when it does, it may come up on more trend-followers' radars.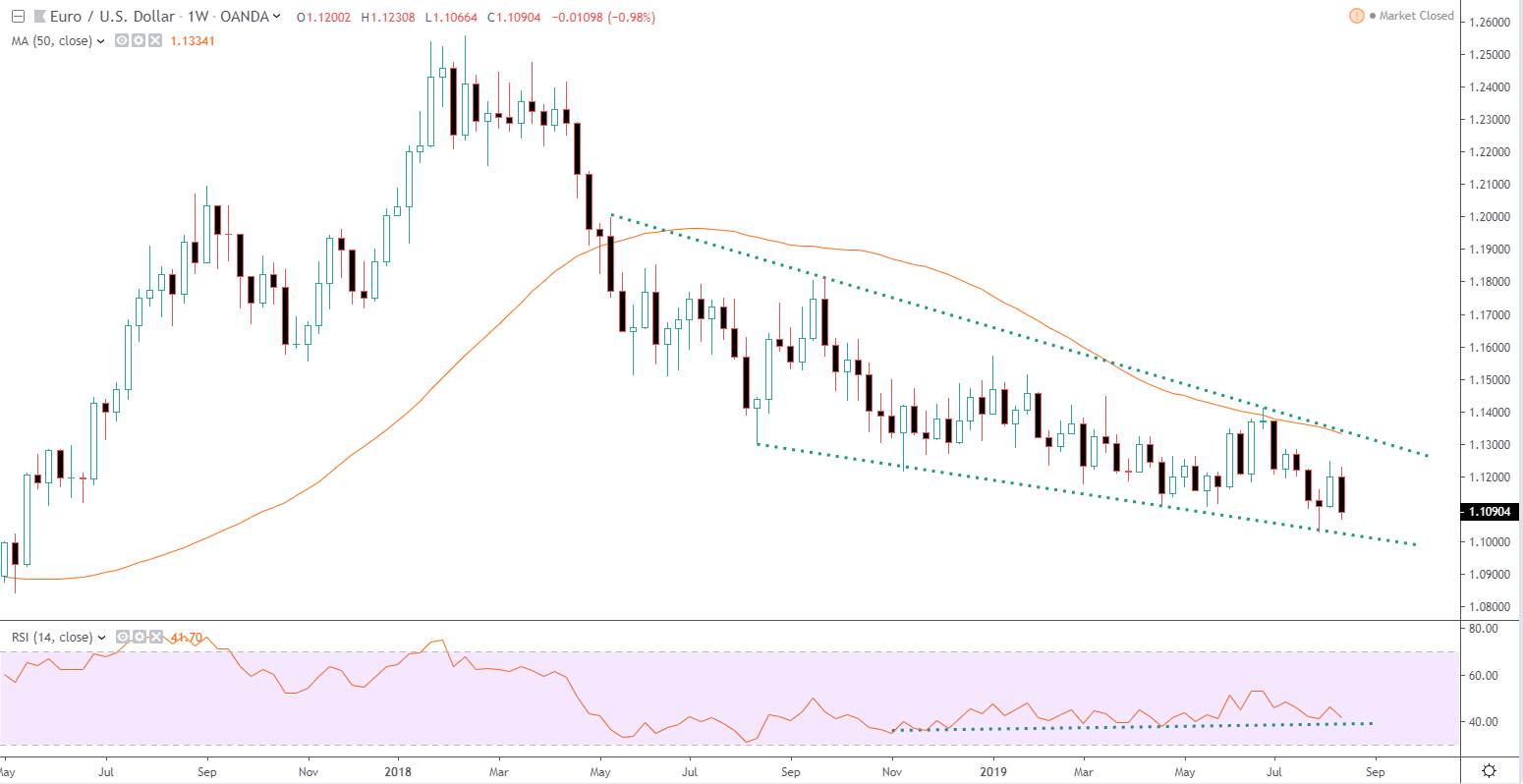 "EURUSD weekly"
I guess the other positive catalyst is a scenario where we see a full trade deal, or we see global growth somehow improve, although this seems unlikely before the 2020 US election. The irony in this scenario would be that rates markets price out the aggressive rate cuts and the yield curve flattens, with short-term yields rising faster than the long end. Again, we see risk aversion plague markets, with JPY, CHF and gold the beneficiaries.
A change of personnel at the Fed
All roads led to a world of worry, although the goldilocks scenario is a Fed that goes hard and the data improves slowly but surely. Now, consider that in 2020, the Fed will turn structurally far more dovish,with Judy Shelton and St. Louis Fed Research Director Christopher Waller filling the two vacant Fed Governor positions. Similarly, the dissenters we saw in the July FOMC meeting (Kansas City Fed President Esther George and Boston Fed President Eric Rosengren) will be dropped to non-voter status. While the biggest dove on the FOMC, Minneapolis Fed President Neel Kashkari will have also gained voting status.
The battle lines are there for all to see, but it's the USD I'm watching most closely. I have little doubt if the USD continues to grind higher. There'll be a point when market volatility ramps up again and tests global central banks.
The material provided here has not been prepared in accordance with legal requirements designed to promote the independence of investment research and as such is considered to be a marketing communication. Whilst it is not subject to any prohibition on dealing ahead of the dissemination of investment research we will not seek to take any advantage before providing it to our clients. Pepperstone doesn't represent that the material provided here is accurate, current or complete, and therefore shouldn't be relied upon as such. The information, whether from a third party or not, isn't to be considered as a recommendation; or an offer to buy or sell; or the solicitation of an offer to buy or sell any security, financial product or instrument; or to participate in any particular trading strategy. It does not take into account readers' financial situation or investment objectives. We advise any readers of this content to seek their own advice. Without the approval of Pepperstone, reproduction or redistribution of this information isn't permitted.