How do I login to MT4/5 on a PC/Mac?
To login to your MT4/5 account on your computer, please try the following:
In MT4/5, go to File > Login to Trade Account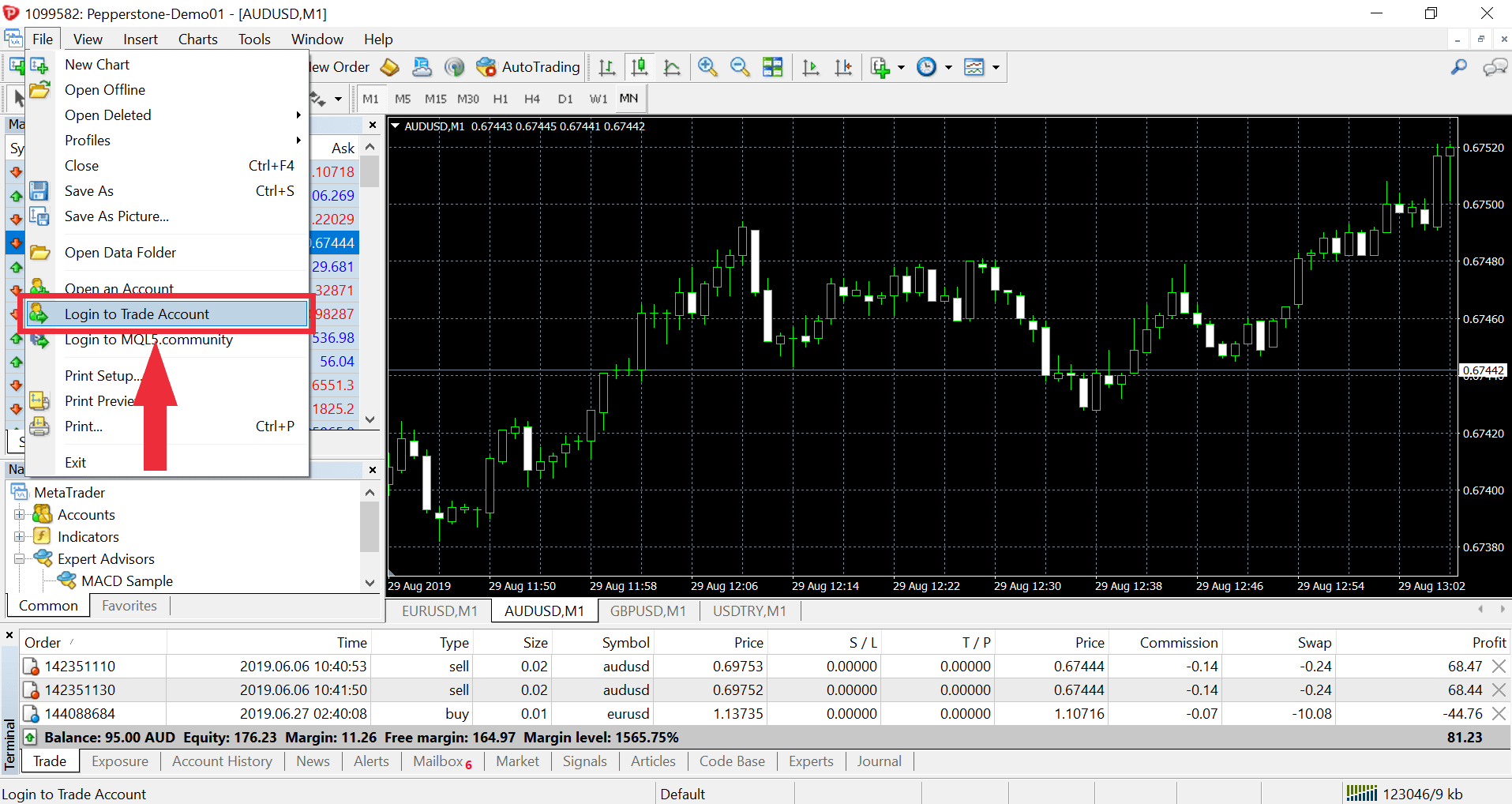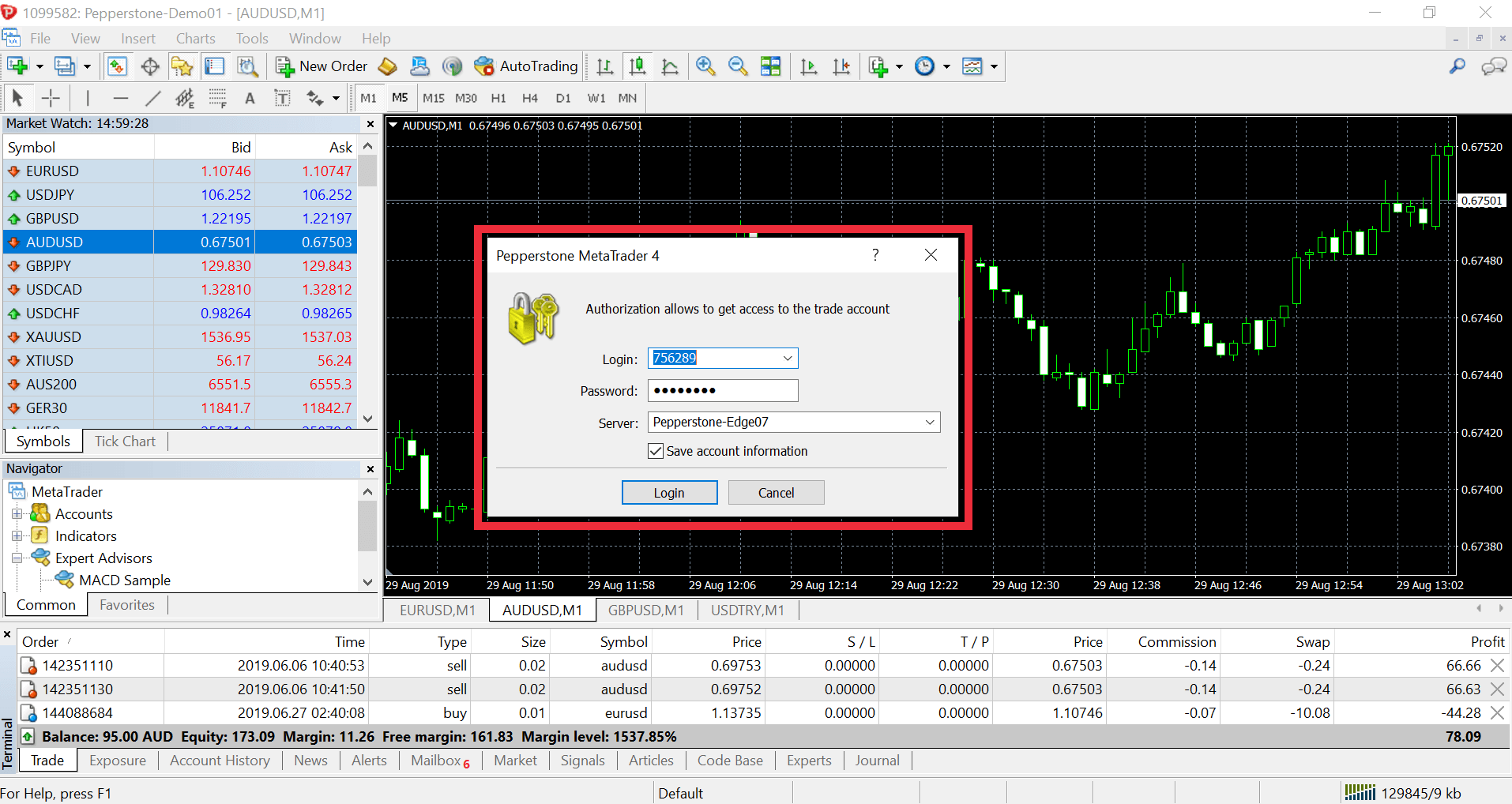 Enter your trading account number and associated account password
Either select the appropriate server from the drop-down menu in the server field or type exactly with your keyboard: edgeXX.pepperstone.com
Replace the XX in the server URL above with the number of your server. For example, if your trading account is 333000, the server will be Edge03, so use 03 in place of XX for the full server URL.