View pairs and instruments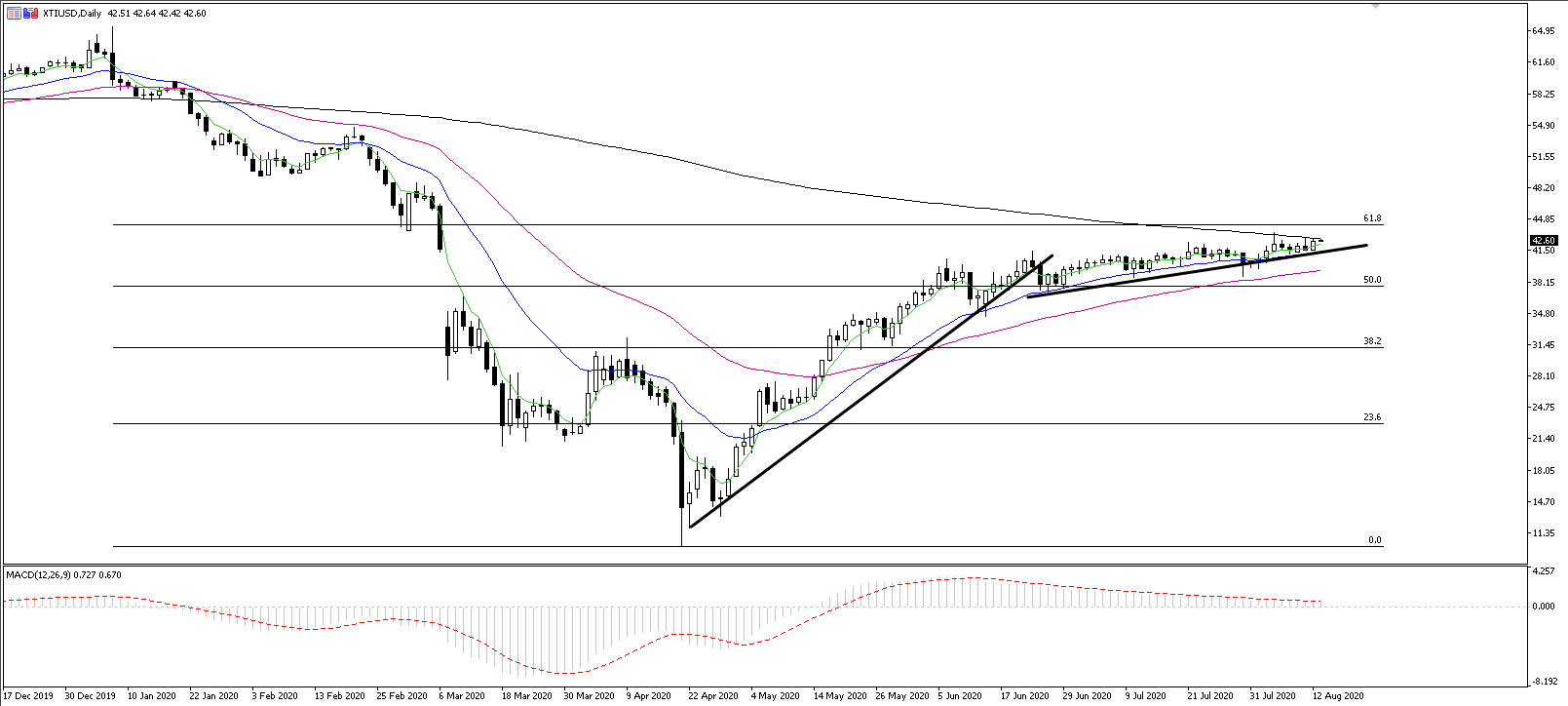 WTI crude approaches 61.8 Fib level on higher close

Western Texas crude oil (XTIUSD) posted its highest daily close yesterday since its steep sell-off early March. A steep recovery began in April before slowing from June as markets mulled the length of economic lockdowns and travel restrictions.

Technicals

XTIUSD is now approaching the 61.8% Fib retracement of the Jan high to March low. The 61.8 Fib level is known as the golden ratio and some traders consider it a possible reversal signal. The 61.8 level of this retracement sits at the 44.15 handle.

You can see that in late May, price pushed through the 38.2 retracement level on a strong recovery. Although it did not cause a reversal, the 38.2 level became a support level and entry point on pullbacks before WTI trended higher again.

Price is also approaching a key technical level: the 200MA (black line) - a simple moving average that captures roughly the last forty weeks of trading. Moving above this long-run average could be seen as a bullish signal of a stronger recovery, so I'm watching if a daily close higher will excite the bulls and take XTIUSD towards the 61.8 fib.
Daily chart: XTIUSD. Black line: 200MA. Green: 5-EMA. Blue: 20-EMA. Purple: 50-EMA. Chart source data: Metaquotes MT5.

Price has traded in a fairly narrow band between 40.50 and 42.75 since mid June. Is oil ready to break past the 200MA to a higher range with the 61.8 fib level a target? Keep an eye on the setup.

Fundamentals

US crude inventories remain at high levels but have seen three consecutive weeks of decline, a sign of improving demand. However supply continues to increase at the storage hub in Cushing Oklahoma. Oil traders monitor both metrics to understand how the US oil benchmark might move.

The US election is one to watch, where Joe Biden has announced his running mate Kamala Harris. Senator Harris has previously pledged to ban fracking and industry is worried she could influence Biden's position. Biden has already pledged to stop new fracking sites on federal land.

Biden remains ahead in polls but with three months to the election, everything could still change. If Trump were to edge ahead in the polls, oil would likely benefit from the prospect of an administration friendlier to the fossil fuel industry.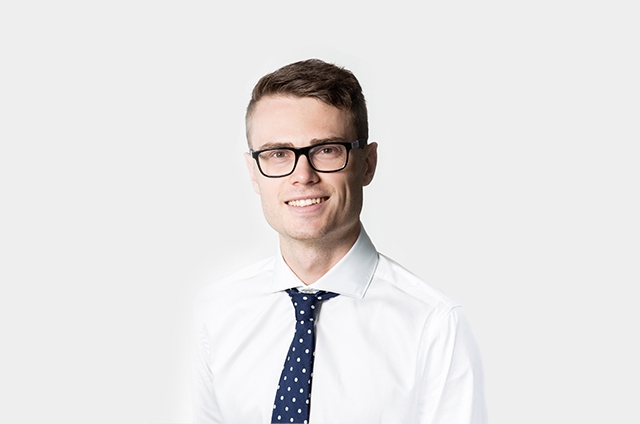 Sean MacLean
Research Strategist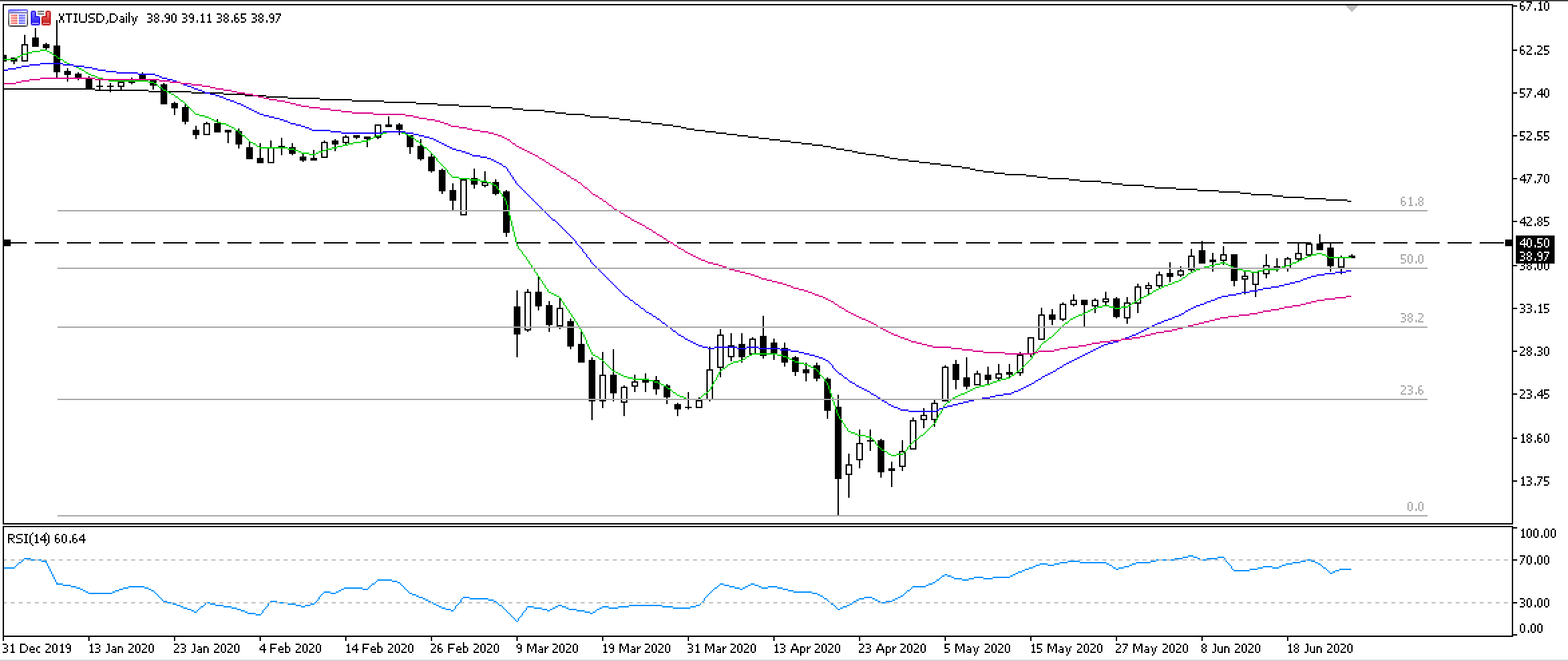 WTI crude rebounds, can it break above 40?
WTI crude futures (XTIUSD) have bounced back from Wednesday's sell-off after finding support in the 20-day EMA (blue line). As it claims back the losses, can it break above $40 per barrel this time?
Price has been chopping around sideways between 35 and 40 for a while now as investors worry about a second wave of COVID cases. The US crude has found resistance at the 40.50 handle amid the new wave of uncertainty. As price has another run to this level, watch for a potential break out in the form a higher daily close. When price settles above this level, the bulls will be encouraged to take it further.
From there, traders are eyeing the 61.8% Fib retracement of the January - April sell-off, at 44.10. When WTI breaks above 40.50, this level becomes the next target. It sits just below the important 200 day MA (black line), currently at 45.15. Above the 200MA, many traders will have confidence in the oil market again and could inspire some sharp moves higher.
The proximity of the 61.8 Fib level and the 200MA makes this a huge target, and an eventual daily close above these levels will cause a lot of excitement, and possibly a FOMO trade to ride higher.
In an early sign of new restrictions, New York, New Jersey, and Connecticut have mandated a quarantine period for arrivals from virus hot spots. This comes despite insistence from the White House that there will be no repeat of lockdown measures that crashed the US economy in March. Yet the more the virus gets out of hand, the higher the possibility of some form of travel restrictions: a prospect that could send shockwaves through the oil market once again.

US crude inventories continue to build, highlighting a persistent oversupply issue. Significant short-term uncertainties loom over the recovering market.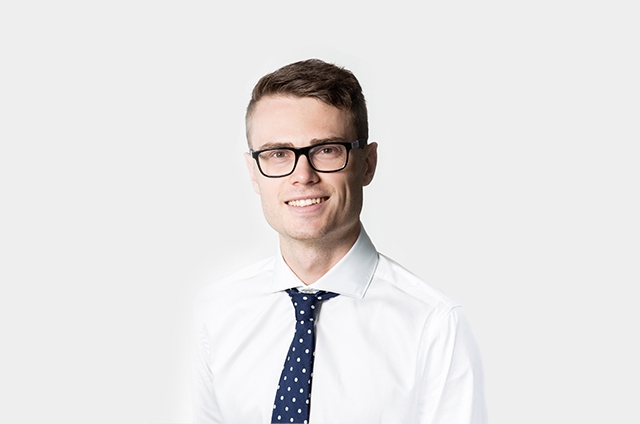 Sean MacLean
Research Strategist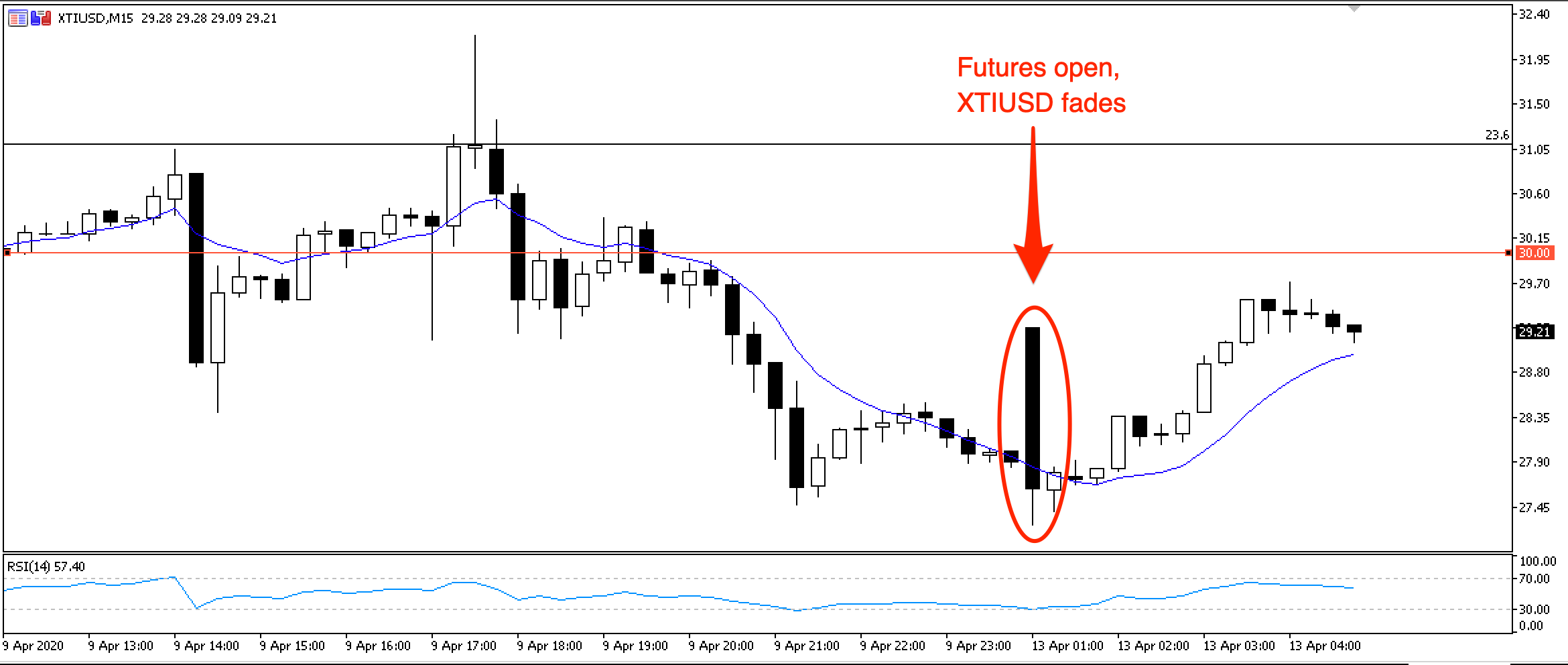 Chart of the Day: Big swings for oil as traders weigh up OPEC+ deal
We saw a big swing in crude oil futures early in the asian session after OPEC and a raft of other oil producing nations struck the biggest ever supply cut deal, ending the month-long price war between Russia and Saudi Arabia. While a total cut of 14.7 million barrels per day is an unprecedented measure, it will be a big week for oil as traders weigh up the impact on the global lockdown-induced oil slump, which has reduced demand by an estimated 35 million barrels per day.

Traders were hesitant to take WTI crude (XTIUSD) above $30 per barrel in last week's trading, forming resistance at the 30 handle just below the 23.6% Fib retracement of the 2020 sell-off, at 31.10. An attempt to break higher was short-lived as prices sold off late in the Friday session as an initial deal couldn't be reached.
We've seen big moves in XTIUSD this morning, which you can see on the 15-min chart above, partly driven by lower Easter Monday liquidity, but also as traders weigh up the daily 15m barrel production cuts against the pandemic-induced demand slump of 35m barrels daily. Futures sold off 5% on the open but have steadily tracked higher since.
I've got my eye on the 23.6% Fib retracement at 31.10 this week. A break above here would indicate a punchy move higher, however looking a bit closer at the detail of this OPEC+ deal and considering the demand slump, it feels like rallies will eventually be sold, continuing the drift towards $20 per barrel until traders can see global lockdown restrictions being lifted.
Tapered cuts
Prices sold off late on Friday after OPEC+ and allies failed to reach an initial deal. Mexico insisted on production cuts of only 100k barrels per day, far below the expected 400k. But with some questionable maths, or creative accounting if you will, President Trump negotiated that Mexico could count some of the USA's organic supply cuts as its own. OPEC+ agreed.
So OPEC+ has contributed a daily output cut of 9.7m barrels per day, with an additional 5m daily cuts from non-OPEC nations including the US, Brazil, and Canada. The deal will come into effect on 1 May, giving producers almost three more weeks to drown markets in a surplus of crude. But the full OPEC+ production cuts of 9.7m will be short-lived, with production to increase by June, when cuts will total a smaller 7.6m. Production will increase again at the end of this year and when cuts will total only 5.6m, which should hold until April 2022. This is a long-term game, and the cuts might not be felt until lockdown restrictions are lifted globally and demand picks up again.
Look even closer at the detail and you see that for many countries, the reduced output is in the form of organic cuts, meaning production cuts that have already occurred naturally in the demand slump. This was offered by USA and some other G20 countries and was assumed a dealbreaker last week, however got over the line by Sunday night. This means that these organic supply cuts might not be felt until production resumes pre-COVID levels, which could be months or even years away.
The Russia-Saudi price war has ravaged markets and industry across the globe, inflicting particular harm on US producers. No US energy producer can balance its books with prices below $30 a barrel, and some are facing bankruptcy. Major US lenders are prepared to stand in and operate oil and gas fields to avoid losses on loans to energy companies.
Whichever way oil prices move this week, and the magnitude of the move, will ricochet to many other assets across financial markets. I looked at this in depth last week, but broadly a move higher in oil prices should see a bid in many shares, indices, petro- and commodity currencies. If oil prices fall, any recent gains could well be reversed. I have a close eye on AUDUSD, which found a nice bid higher last week in anticipation of supply cuts and higher oil prices.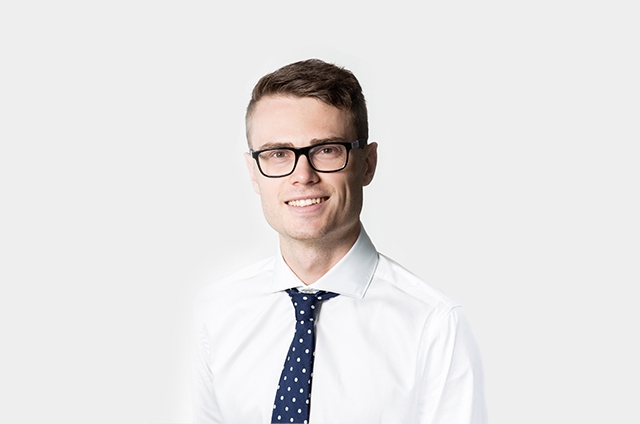 Sean MacLean
Research Strategist