View pairs and instruments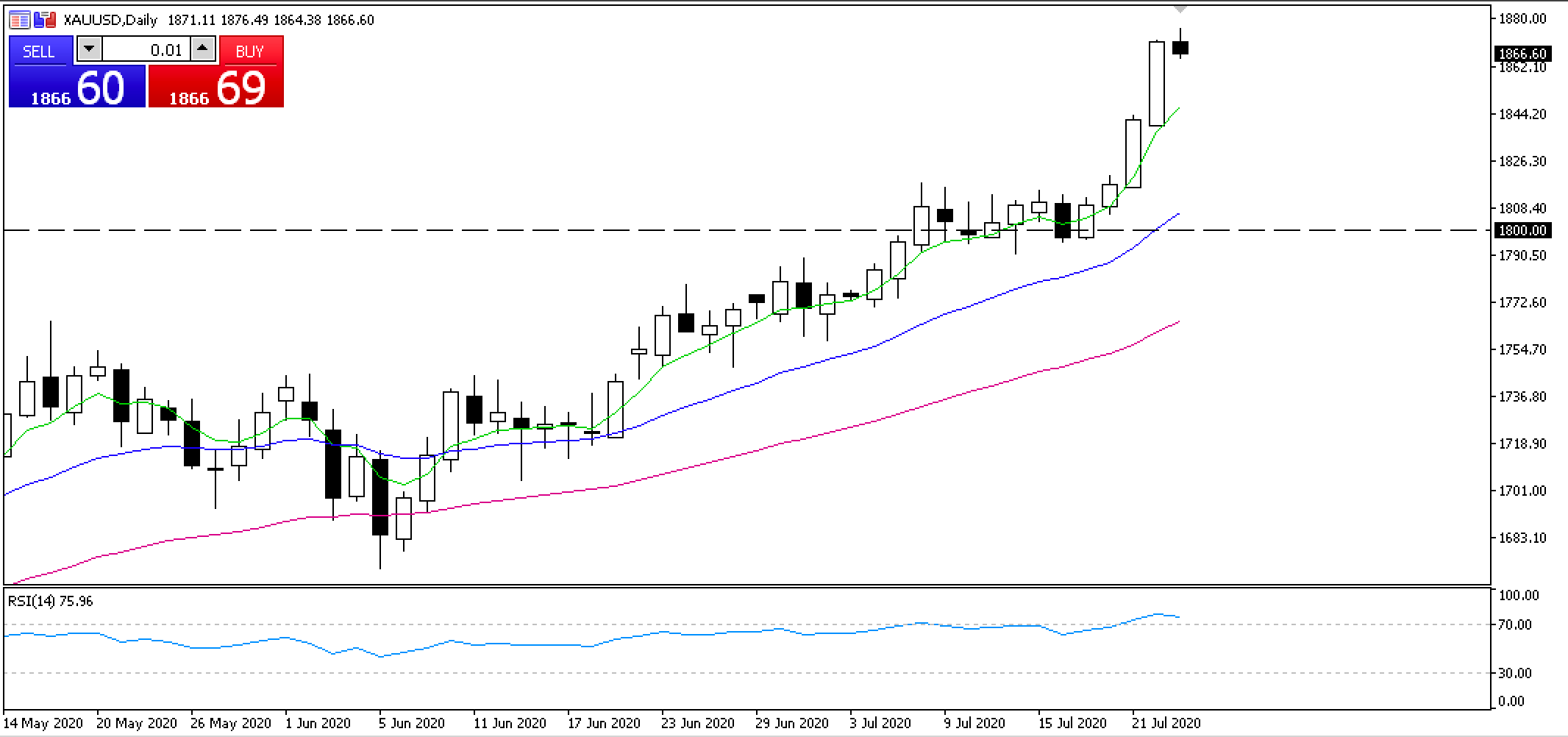 Gold rallying towards record high valuation
Gold took yet another run higher yesterday to close at 1872 USD. The record high of 1921, set in September 2011, is now just within reach.
Yes the persistent USD-weakness is at play here, but so are other circumstances that gold thrives in. Easy monetary policy across the globe, geopolitical uncertainty, and negative real yields on US Treasuries are all helping to push gold higher. In fact, the real yield (or inflation-adjusted nominal yield) on the 5-year US treasury fell a considerable 5bp on Tuesday - news the gold bulls took and ran with.
US Treasury real yields were little moved yesterday, yet gold gained more than 1.5% on the day. So this latest move feels like a momentum play, with many players jumping on board.
On the note of US Treasuries, there is increasing talk that the Federal Reserve could let inflation run beyond its 2% target in the future. This is significant, as the result down the track could be greater inflation expectations, which means lower real yields. Gold would benefit from that, so that's a development to keep on the radar.
Price is cooling this morning early in the asian session, and gold bulls will be watching to decide if this pullback is a buying opportunity, or if this week's 3.5% move has gone too far too quickly and price needs to correct itself.
The long-term outlook for gold really remains as bullish as ever, looking at the record high of 1921 and beyond.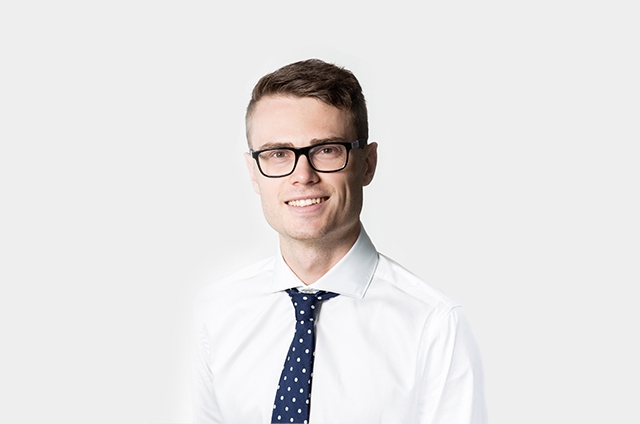 Sean MacLean
Research Strategist
Gold approaches 1800 on fresh highs
The US Treasury market received a solid bid overnight, taking both real and nominal yields to their lowest since April. Gold (XAUUSD) charged even higher as a result.
The precious metal is a bond-proxy. When yields fall, gold goes higher. It's a hedge not just against low nominal yields and economic uncertainty, but also a hedge against negative real yields (inflation-adjusted nominal yields). Gold may offer no yield, but at least it isn't a negative one.
Approaching the 1800 handle is a huge level. If price can trade to and close above 1800, the bulls just might not be able to resist. The trend is your friend, and that could be a nice one to ride higher.
But I continue to watch 1790. This was a strong resistance level from 2011-12, and price managed to rocket higher to a daily close above 1795 yesterday. If price can maintain these higher levels, the trend reversal might see 1790 shape up as a solid support level going forward.
With such an uncertain economic outlook and central banks printing money like crazy as they keep global QE tap running, the case for gold remains as bullish as ever - and this 1800 handle will bring a lot of keen players to this bullish gold market.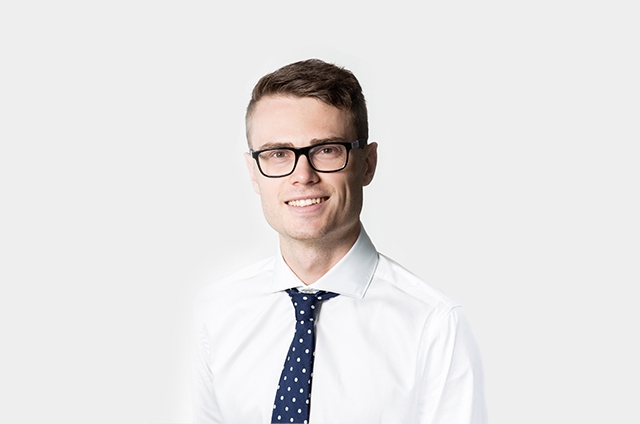 Sean MacLean
Research Strategist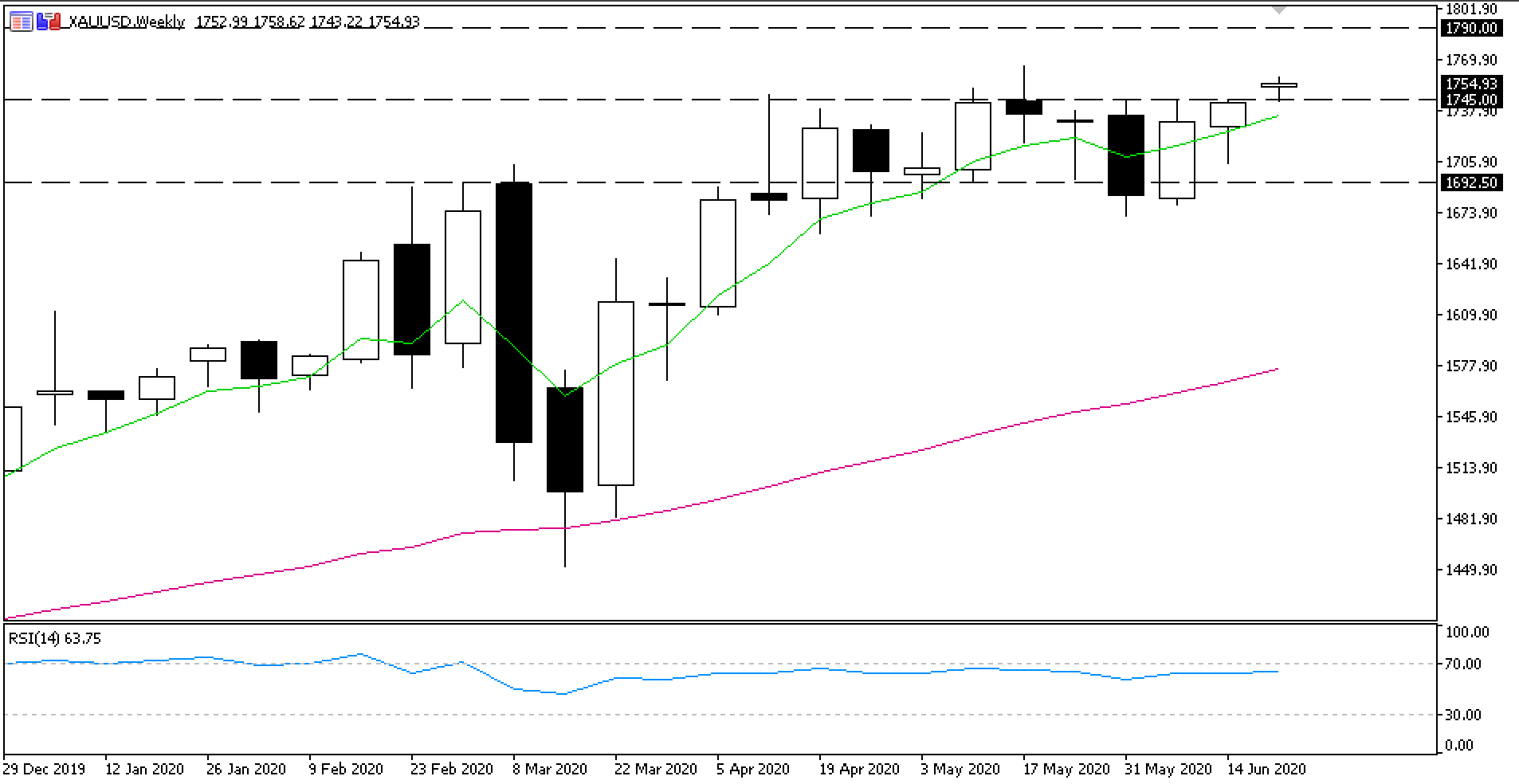 Gold starts the week with bullish leap
Gold's looking some bullish signals on the weekly chart, with last week's price action forming a hammer candle and a weekly open above 1745 first thing Monday.
I've been watching 1745 resistance for weeks now as gold has tested it time and time again. We had a failed break above the level mid-May and price has held below since. So is it finally time gold makes a move towards 2011-12 resistance at the 1790?
Gold (XAUUSD) opened the week at 1752 this morning, was offered back towards 1745 and has bounced off the level again. I'll be watching this trend reversal closely to see if resistance turns into support, and I'll confirm that if I see 1745 tested a few more times, perhaps on the 4-hr chart.
Markets have opened the week on a cautious tone as investors mull the impact of a potential second wave of COVID-19 across the US, Asia, and even Australia. Equity futures opened lower and the USD was initially higher, although major currencies have since made some ground against the greenback. Gold is so far benefitting from the risk-off mood.
I still expect gold to set new record highs over the coming years as markets recover in an environment of historically easy central bank policy. Gold traded to a record high of 1920 USD in 2011, boosted by policy uncertainty, including the Fed's first use of QE, after the GFC.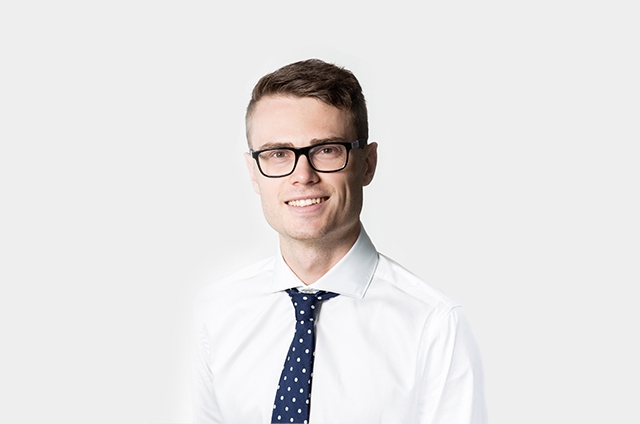 Sean MacLean
Research Strategist