View pairs and instruments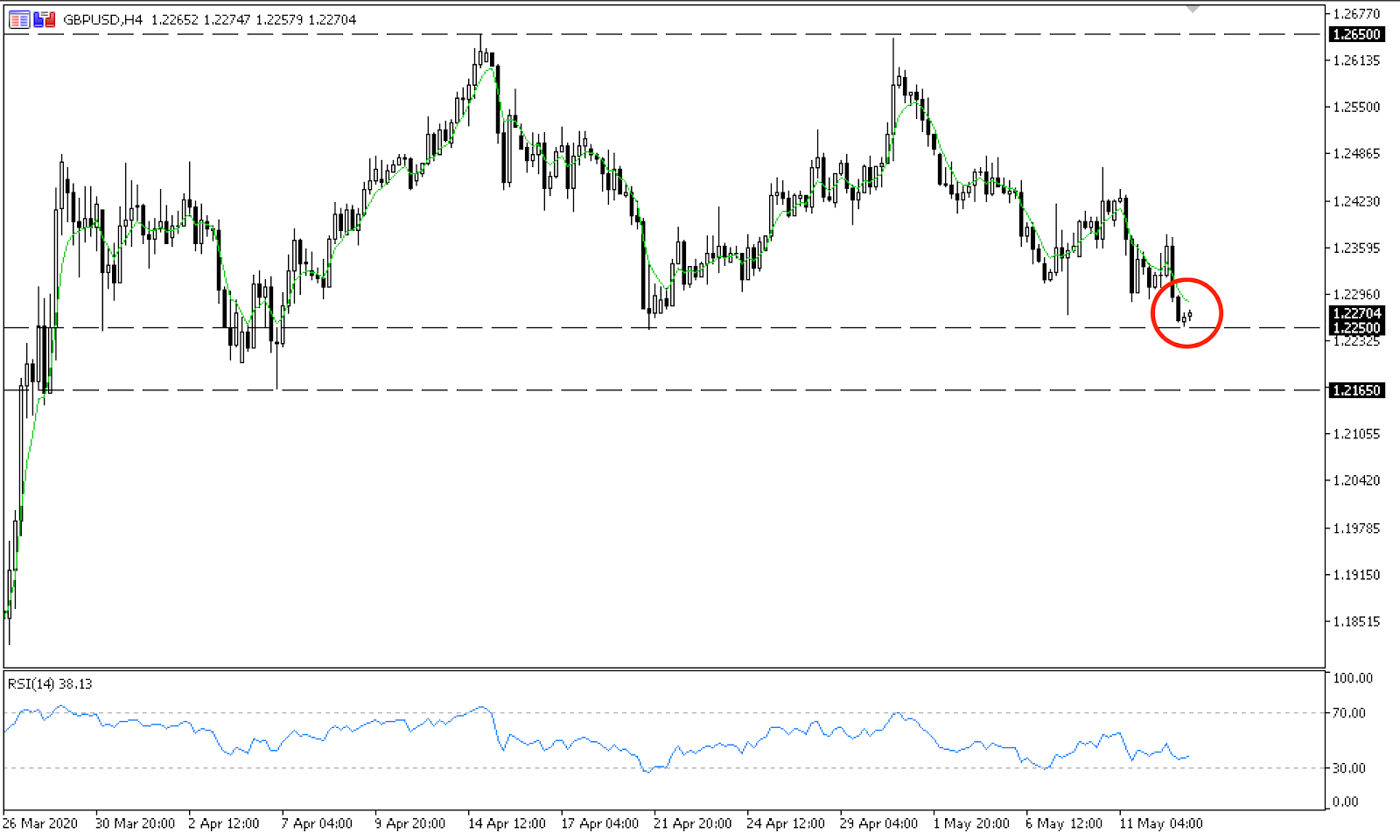 Chart of the day: Is GBPUSD about to roll over?
Another round of GBP weakness and cable (GBPUSD) has fallen to daily support at 1.2250. With such a dismal outlook, is it time GBPUSD rolls over?
The Bank of England is considering further monetary easing, if necessary, to combat what they've warned could be Britain's worst economic downturn in over 300 years. Negative rates remain under review and BoE Deputy Governor Ben Broadbent said it's "quite possible" policymakers will vote to expand the quantitative easing (QE) program while lockdown pains persist.
GBPUSD has fallen to daily support at 1.2250, testing the level this morning in the asian session and bounced off a touch to 1.2270. Watch this level: the forex pair looks ready to crack and a break below here on a daily closing basis will indicate it's ready to move lower.
If support breaks, I'd be watching 1.2165, which could also shape up as support in the short-term.
Brexit negotiations between the EU and UK remain up in the air, running the risk of a hard exit at the end of 2020. Something many say could cause more job losses and prolong the downturn. Meanwhile, lockdown restrictions have been slightly eased in the UK but measures are expected to remain in place for a long time yet. COVID-19 fatalities in the UK have officially topped 30,000, however the measure preferred by statisticians, the number of unexpected deaths over the same period, surpasses 50,000.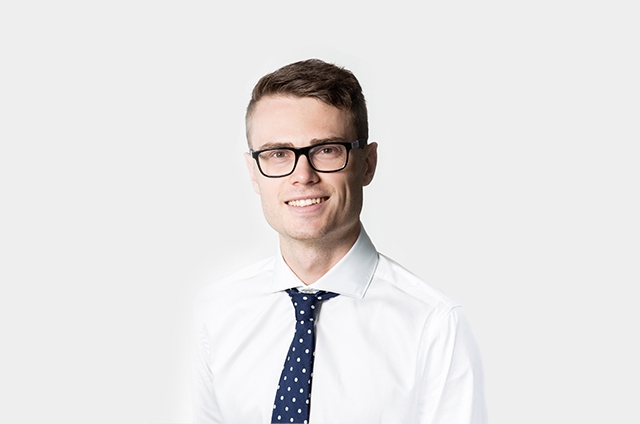 Sean MacLean
Research Strategist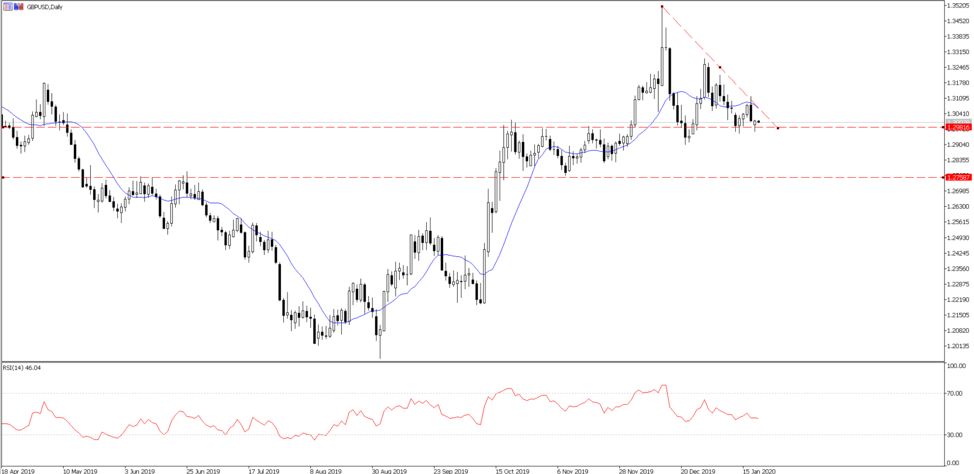 Chart of the Day: GBPUSD
The British pound is testing support as the Bank of England's policy outlook becomes more dovish. Market pricing of a cut probability is currently 67.1%.
Over the weekend, UK chancellor Sajid Javid shocked industry by saying the UK will not be a rule-taker and there will not be alignment with the EU after 31 January. Javid has shown he's comfortable with friction, which raised concerns about negotiations post-Brexit, and uncertainties about what those relationships might look like.
The sellers are in control as price action tests moving below the key 1.3000 level. While the channel between 1.2750 and 1.2950 has promoted buying in the past, it takes a brave soul to enter a counter trend move here as the pair pushes lower on GBP uncertainty.
UK PMI manufacturing data is due Friday, expected to print below the crucial 50 level at 48.8. Even softer than expected and we could see GBP bid down further.
Zoran Kresovic
Premium Client Relationship Manager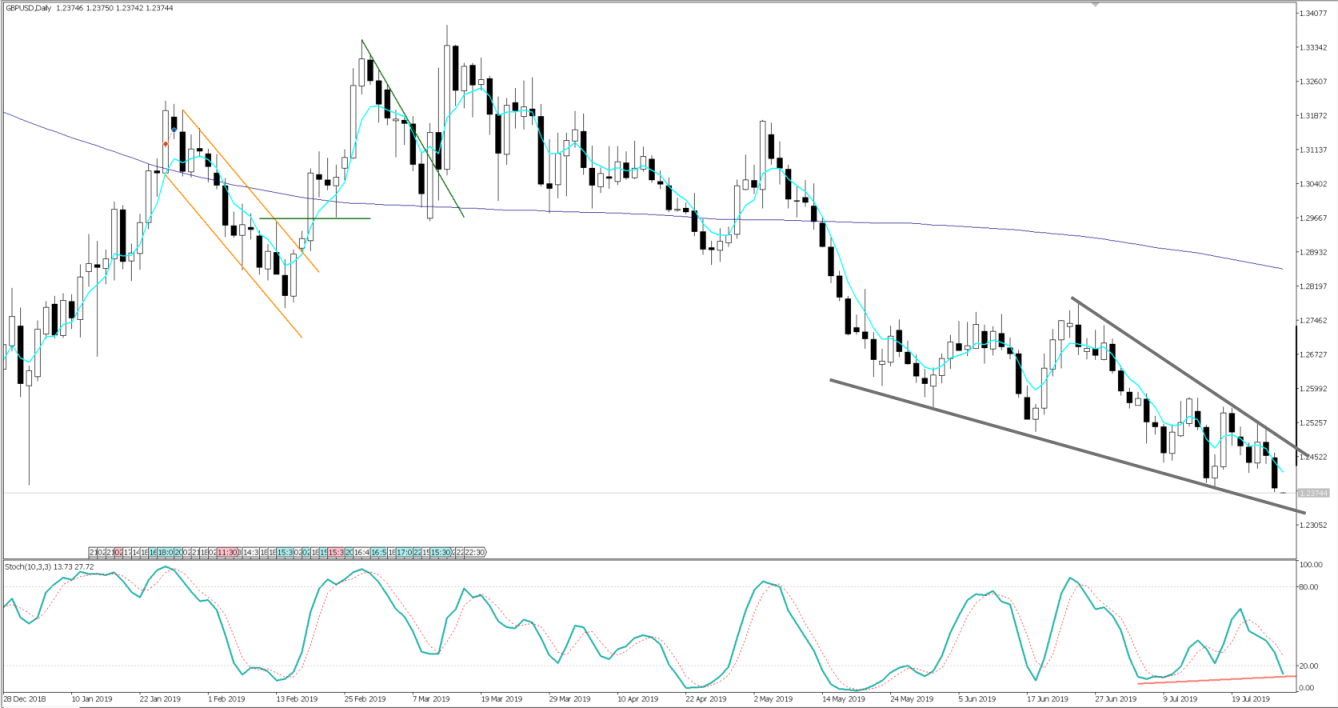 Chart of the Day: GBPUSD
It's arguably the biggest week of event risk so far in 2019, with the highlight being Thursday's (04:00 AEST) FOMC meeting. We also have the Bank of England meeting, again on Thursday (21:00 AEST), with momentum behind a no-deal Brexit growing seemingly every day. Buying the GBP is a tough trade, and rallies are there to be sold, in my opinion.

With a defined wedge pattern and potential bullish divergence seen on the daily, should this pattern complete, it could compel short covering from a market currently holding a punchy net short position. I can define this positioning with a look at the weekly Commitment of Traders report, which highlights a net short position of 78,583 contracts in GBPUSD futures.
It's easy to believe the BoE will remain dovish, though, ahead of a rising risk of a no-deal Brexit and the potential economic fallout. As such, the market is pricing 15bp of cuts from the BoE by December, with many believing the bank is behind the curve, with a need to take action even if we won't know the outcome of Brexit for some time.
Much has been made of Boris Johnson's pro-Brexit cabinet, and the personnel placed specifically to send a message to Europe that they're to be taken seriously on leaving the EU with or without a deal on 31 Oct. This includes the appointment of the "Vote Leave" campaign's director Dominic Cummings, who's been tasked by Johnson to deliver Brexit by any means. This approach has clearly resonated with the British voters, and the Tory Party has surged in the weekend polls.
It's hard to see what drives the pair materially higher, but a less dovish BoE would contribute to this. Again, however, this seems unlikely. A 50bp cut from the Federal Reserve would also achieve a stronger GBPUSD, although the base case is that we see a 25bp cut from the Fed — married with an outlook that gives the clear impression the bank is ready to go again in September.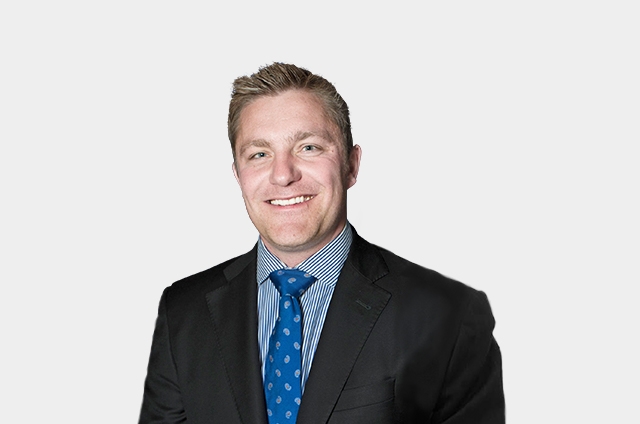 Chris Weston
Head of Research