View pairs and instruments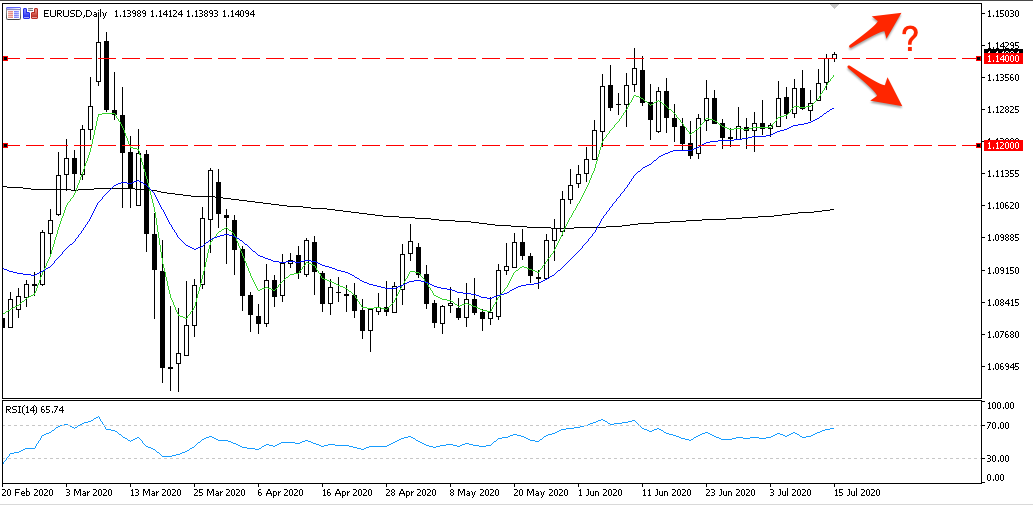 Euro trades to top of range - what's next?
The euro is back at the top of its range against the USD as traders get a better feel for the shared currency. Not only could Europe be closer to fiscal unity in form of the €750bn recovery fund, but the region is preparing to re-open economies while across the Atlantic the USA is reporting record daily case counts and battered states pause reopenings. From that perspective, the euro has a relative appeal right now.
Euro traders are looking ahead to the EU Council meeting on Friday, where progress is expected on the €750b recovery fund. The fund proposes fiscal support in the forms of not only loans but also grants, a step towards the fiscal unity that France and Germany are calling for. Although we're unlikely to get a final decision, an indication that the EU's fiscally-conservative faction is open to the idea could pave the way for a decision later in the year. Progress here should be positive for the euro, but if decisions run into the weekend, markets won't react until Monday.
EURUSD rose almost 0.5% yesterday from 1.1343 to closing just below the 1.14 handle. This morning in the early asian session, the euro pushed above 1.14 USD. The big question for euro traders: Will the euro once again find sellers at this level or is EURUSD about to break above the range to fresh highs?
It's a pivotal point, so I'm watching how today's daily candle shapes up. A close above 1.14 could encourage euro bulls into the market, whereas a close below 1.14 could inspire selling towards the bottom of the range.
Tomorrow's ECB meeting should be a low-vol event after a big meeting last month. Tomorrow's ECB meeting should be a low-vol event after a big meeting last month.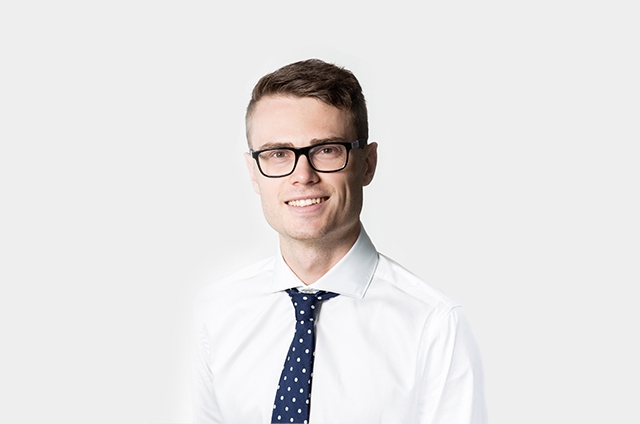 Sean MacLean
Research Strategist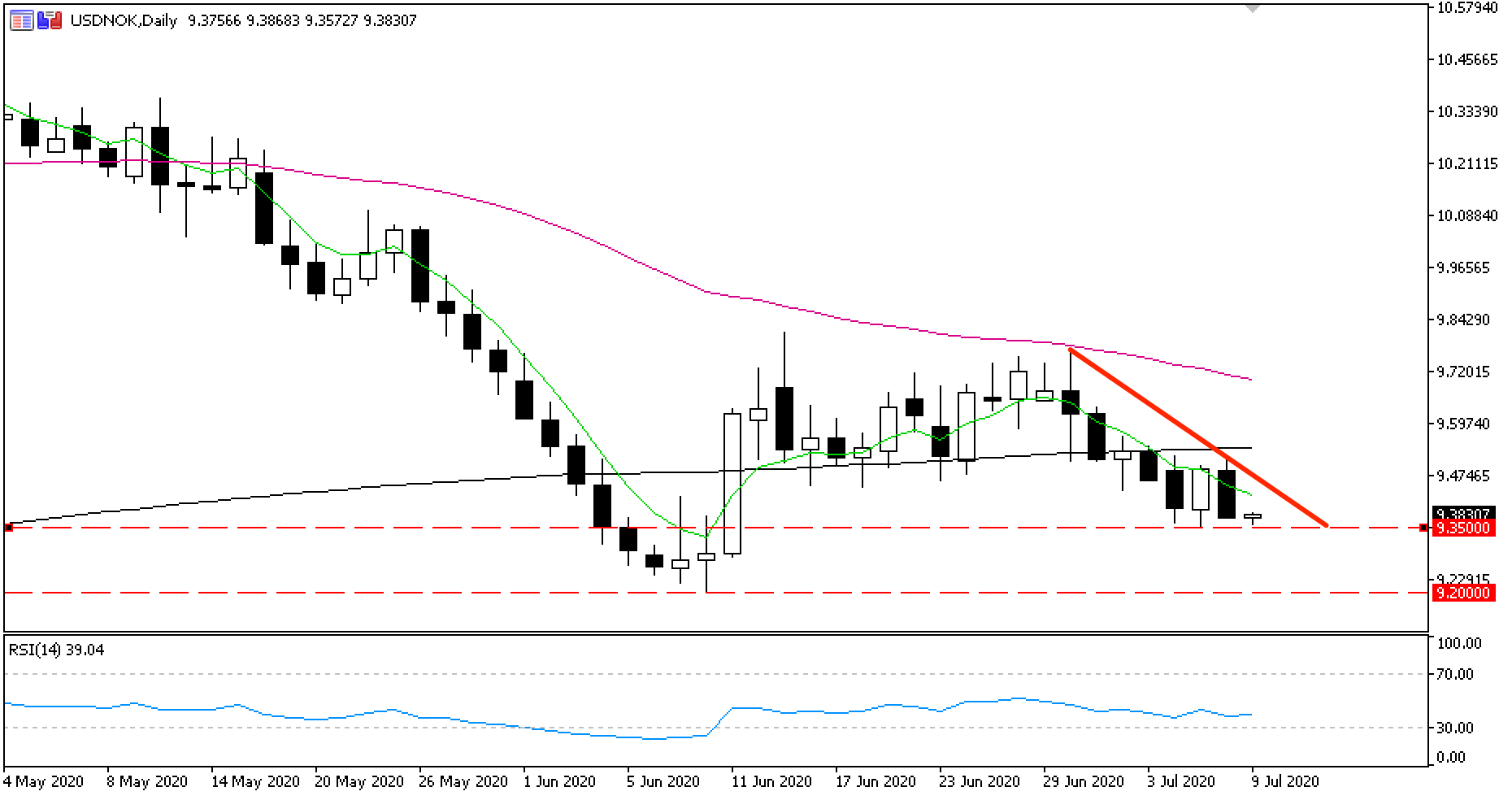 Waiting, waiting for oil
Selling pressure persists on USDNOK. The Nordic petro-currency has strengthened a touch since we looked at the pair last week, but any stronger moves continue to be held back by subdued oil prices.
Have a look at the Brent crude (XBRUSD) and you can start to understand why USDNOK is struggling to move lower. It's mostly an oil play here, and XBRUSD has been trading flat just below the 43.50 handle.
Sure USDNOK has found weekly support at 9.3500 but I'm not sure a close below this level will cause too much excitement until we start to see proper moves higher in oil prices.
The NOK seems to be waiting on the oil market, which has become increasingly cautious as global COVID cases continue to rise and social distancing laws persist. When oil does break higher, expect the NOK to follow. 9.2000 is an immediate support level, but any strong signs from oil markets and this could move even lower.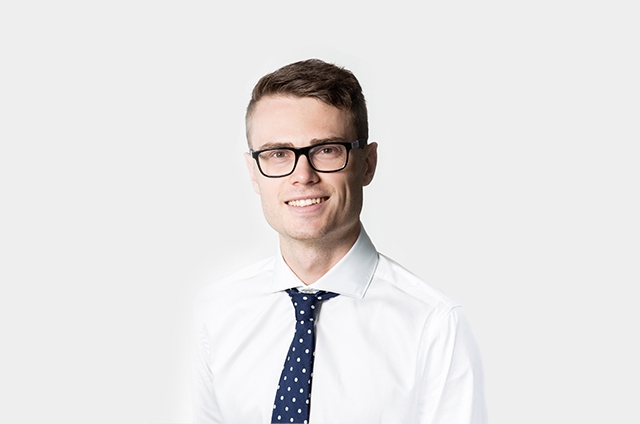 Sean MacLean
Research Strategist
Gold approaches 1800 on fresh highs
The US Treasury market received a solid bid overnight, taking both real and nominal yields to their lowest since April. Gold (XAUUSD) charged even higher as a result.
The precious metal is a bond-proxy. When yields fall, gold goes higher. It's a hedge not just against low nominal yields and economic uncertainty, but also a hedge against negative real yields (inflation-adjusted nominal yields). Gold may offer no yield, but at least it isn't a negative one.
Approaching the 1800 handle is a huge level. If price can trade to and close above 1800, the bulls just might not be able to resist. The trend is your friend, and that could be a nice one to ride higher.
But I continue to watch 1790. This was a strong resistance level from 2011-12, and price managed to rocket higher to a daily close above 1795 yesterday. If price can maintain these higher levels, the trend reversal might see 1790 shape up as a solid support level going forward.
With such an uncertain economic outlook and central banks printing money like crazy as they keep global QE tap running, the case for gold remains as bullish as ever - and this 1800 handle will bring a lot of keen players to this bullish gold market.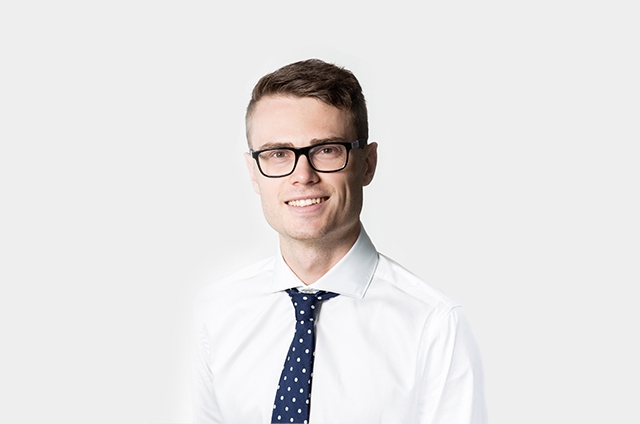 Sean MacLean
Research Strategist