View pairs and instruments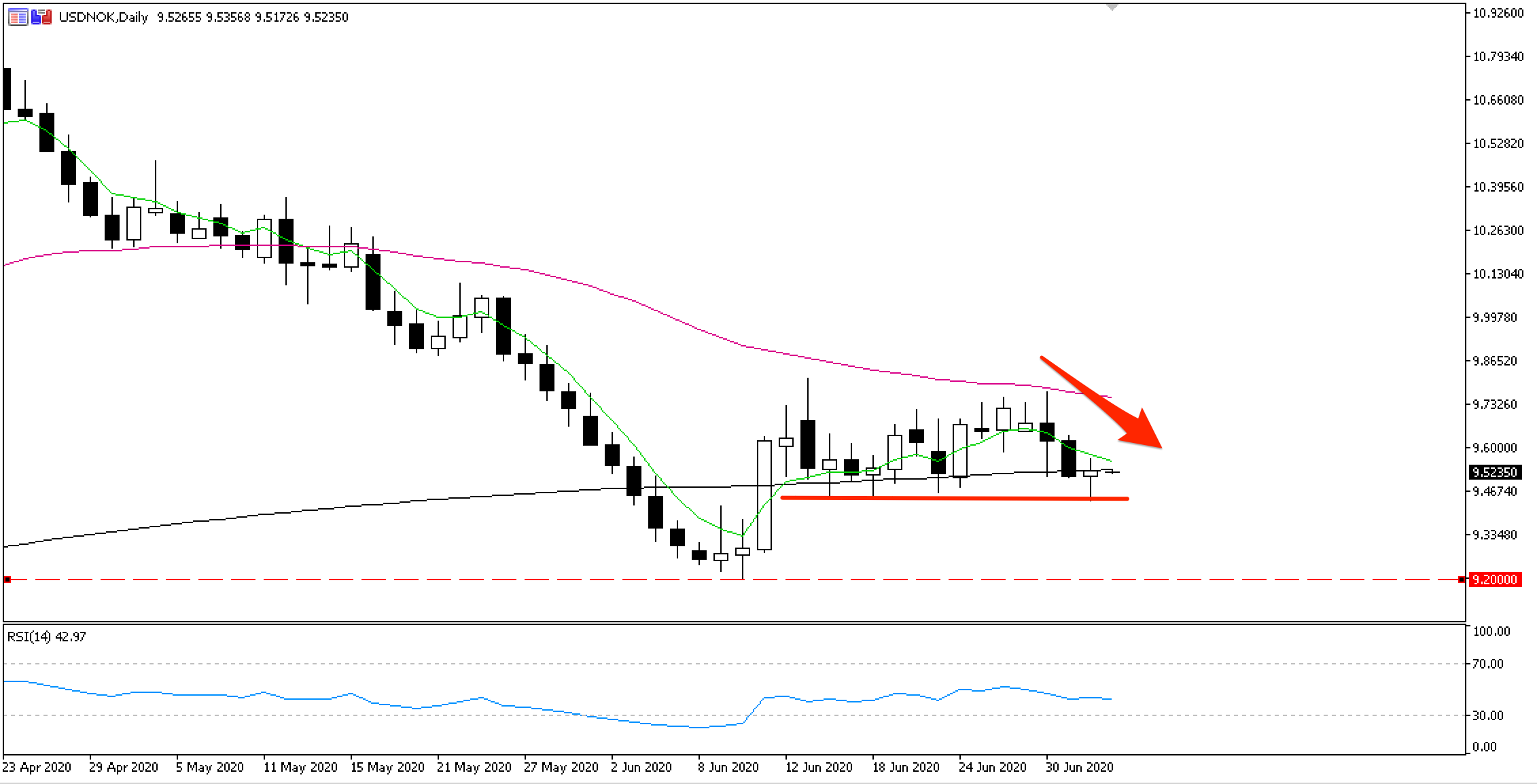 As USDNOK moves lower, watch oil markets
USDNOK seems to be carving out a move lower with repeated testing around the 9.4420 level, just below its 200-day moving average (black line). The pair has been moving sideways for several weeks and since early June has traded near its 200-MA, often a sign of a change in momentum.
If the Norwegian krone (NOK) makes further gains and breaks lower, confirmed by a daily close below support, I'll be eyeing a move towards the 9.2000 handle, a support level from February and early June. The 9.2000 handle was also a resistance level in 2019.
So what helps the NOK continue to gain? (USDNOK down)
The NOK is a petro-currency, with oil being the country's most important industry, accounting for 20% of Norway's GDP and almost half its exports. So we must consider what's happening in the oil market when evaluating where we think the NOK might move.
We look most closely at Brent crude (XBRUSD) prices here, as this is the European oil benchmark.
Both Brent and WTI have been trying to push higher since early June but have run into price ceilings at resistance levels: XBR at 43.20 and XTI at 40.50. There's been plenty of optimism in oil markets as economic activity picks up again, however extended lockdown measures as the US and other countries continue to battle COVID-19.
When oil markets can break above current price resistance, risk-on sentiment should boost and demand for petrol-currencies like the NOK should pick up too.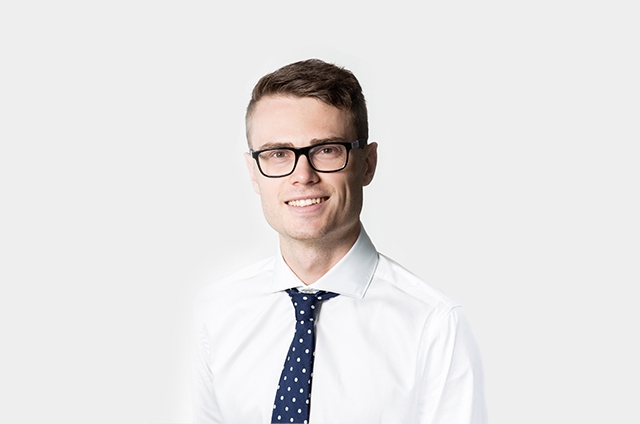 Sean MacLean
Research Strategist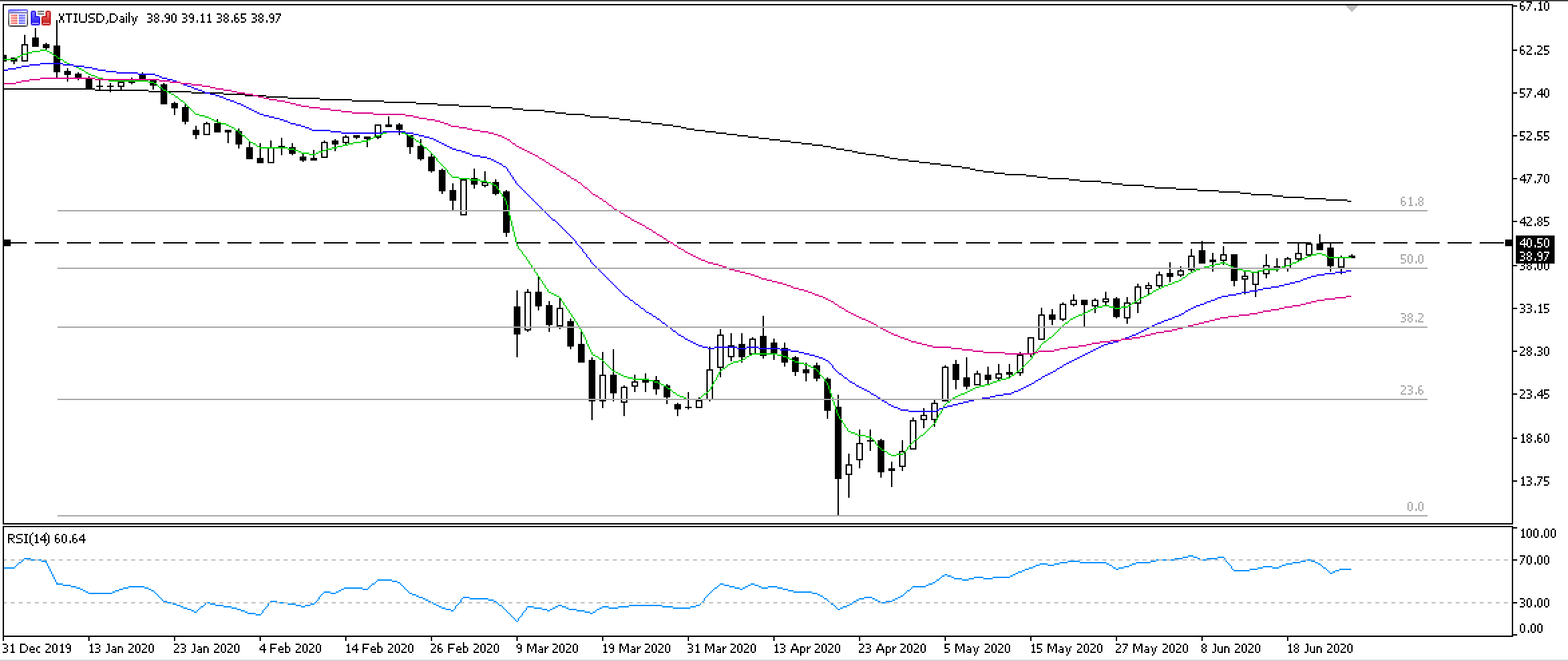 WTI crude rebounds, can it break above 40?
WTI crude futures (XTIUSD) have bounced back from Wednesday's sell-off after finding support in the 20-day EMA (blue line). As it claims back the losses, can it break above $40 per barrel this time?
Price has been chopping around sideways between 35 and 40 for a while now as investors worry about a second wave of COVID cases. The US crude has found resistance at the 40.50 handle amid the new wave of uncertainty. As price has another run to this level, watch for a potential break out in the form a higher daily close. When price settles above this level, the bulls will be encouraged to take it further.
From there, traders are eyeing the 61.8% Fib retracement of the January - April sell-off, at 44.10. When WTI breaks above 40.50, this level becomes the next target. It sits just below the important 200 day MA (black line), currently at 45.15. Above the 200MA, many traders will have confidence in the oil market again and could inspire some sharp moves higher.
The proximity of the 61.8 Fib level and the 200MA makes this a huge target, and an eventual daily close above these levels will cause a lot of excitement, and possibly a FOMO trade to ride higher.
In an early sign of new restrictions, New York, New Jersey, and Connecticut have mandated a quarantine period for arrivals from virus hot spots. This comes despite insistence from the White House that there will be no repeat of lockdown measures that crashed the US economy in March. Yet the more the virus gets out of hand, the higher the possibility of some form of travel restrictions: a prospect that could send shockwaves through the oil market once again.

US crude inventories continue to build, highlighting a persistent oversupply issue. Significant short-term uncertainties loom over the recovering market.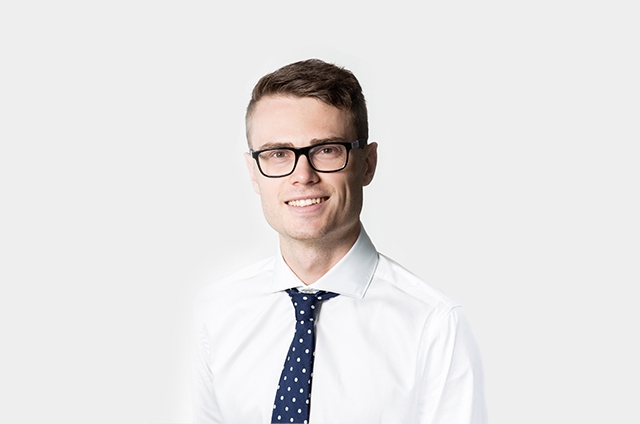 Sean MacLean
Research Strategist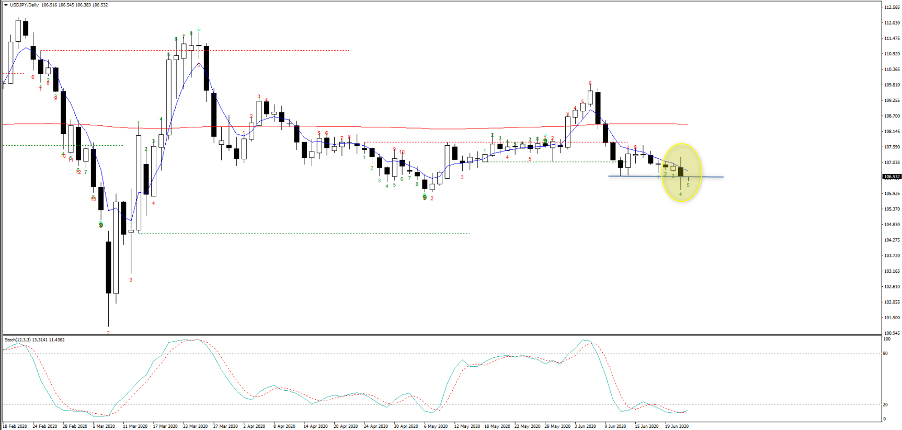 Chart of the day: USDJPY – a bear trend in the making?
USDJPY has been well traded by clients of late, predominantly as we're seeing better movement in the pair. There's an interesting set-up in the technicals and price action, where on the daily timeframe we've seen a bearish outside day reversal, with price tracking above Monday's high only to close firmly below its low. This tends to signal a change in market structure, although we need to see this confirmed with price making a lower low.
Since 11 June there has been a floor in price at 106.58 and we currently see price just below here. Consider that price is also just below the pivot point, and the 5-day EMA, which is headed lower and containing any rallies. Given these dynamics in price and the technical set-up, if we see sellers kick in it could open a quick move into 106.00, which is where the buyers stepped in in early May (as well as S1 on pivot points). A break here would be interesting and could bring the BoJ to become more vocal on JPY strength.
One to have on the radar, where the ability to react if this cracks it could be quite profitable.
Also, when looking at the broad rhythm and feel of the flow, we can take the timeframe out to the monthly chart. Here we can see a bearish outside month reversal in the making, with price trading above May's high and eyeing a move through the May low of 105.99 - so this is quite important as a monthly bearish reversal could be quite powerful.
So, a bias for price to move lower, with stops to close on a daily close above 107.05.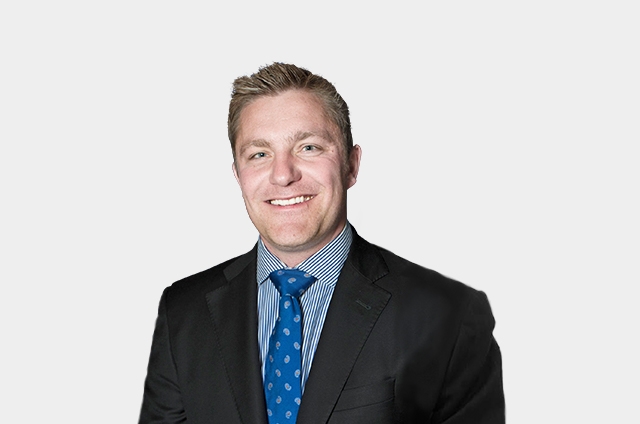 Chris Weston
Head of Research