United in the Chase for Greatness
Pepperstone is a Premier Partner of the Geelong Football Club.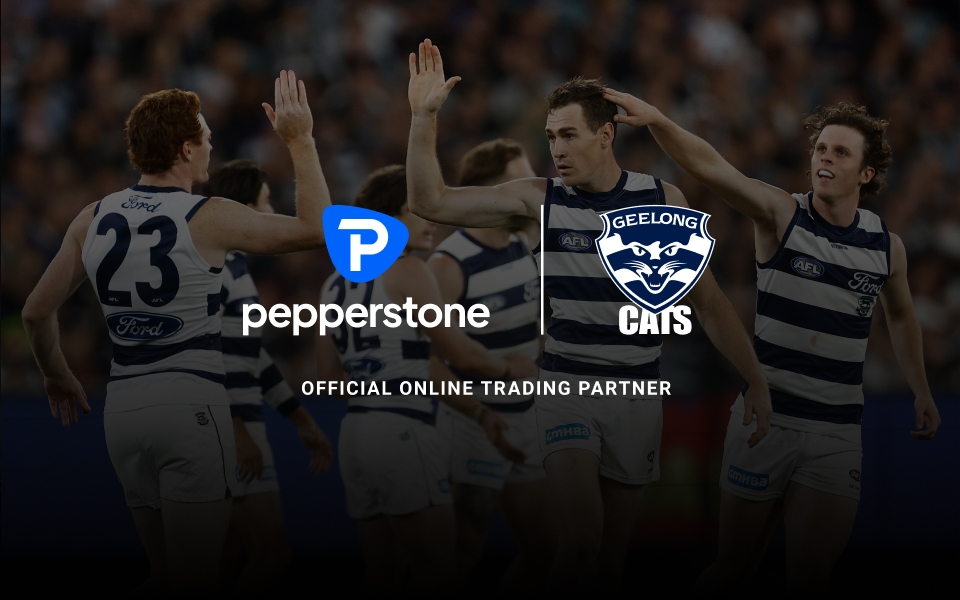 Pepperstone is a Premier Partner of the Geelong Football Club
In 2023 we formed a game-changing partnership with the Geelong Cats Football Club, one of Australia's most celebrated and successful Australian Rules Football clubs. The Geelong Cats, a professional Australian Rules Football team, are deeply entrenched in the heart of Geelong, Victoria, Australia. Known as the Geelong FC, they have a rich legacy and a reputation as one of the oldest and most respected clubs in the Australian Football League (AFL). The 'Cats' are known for their grit, determination, and flair on the football field and their passion and dedication and chase for greatness mirror our core values, making this partnership the perfect match.
This partnership is a special one for our Australian clients, as both the Cats and Pepperstone are Australian born, and as such we enjoy hosting our Premium Pepperstone Pro Clients to match day functions and VIP experiences with the players and coaches, across the country. Similar to trading, success comes from seeking calm in the chaos, and seizing the opportunities. Together we are united in the chase to greatness. Go Cats!
Follow the movements of the Geelong Cats
here
WHY PEPPERSTONE?
The tools you need to reach your trading potential